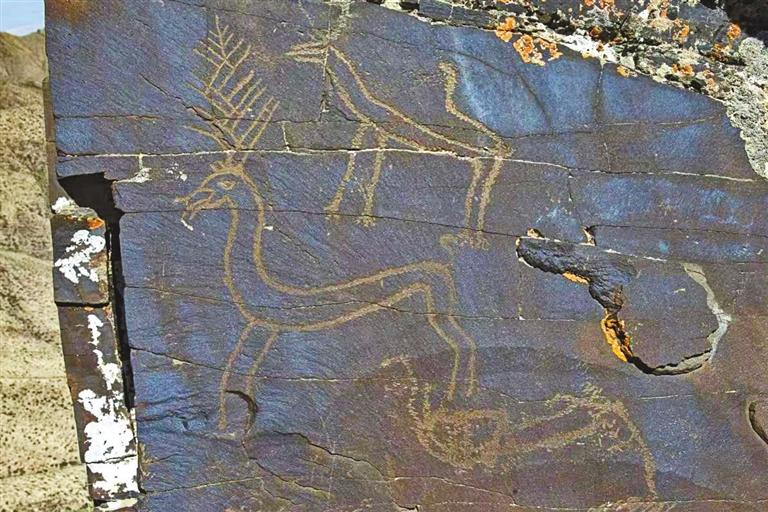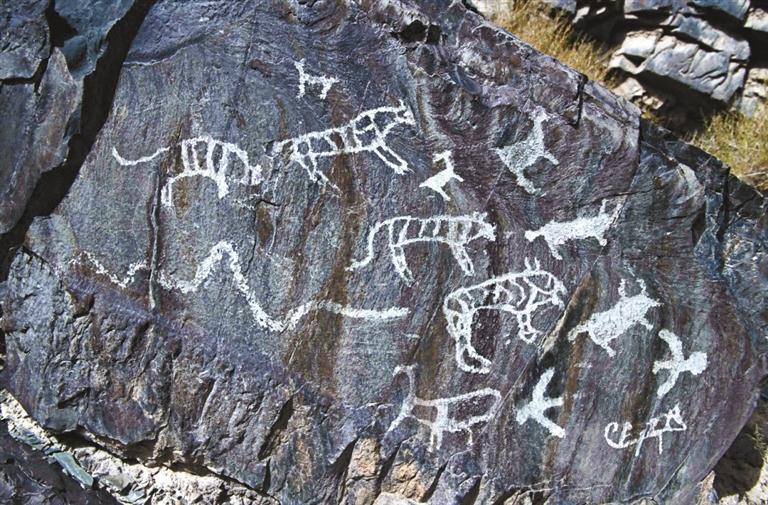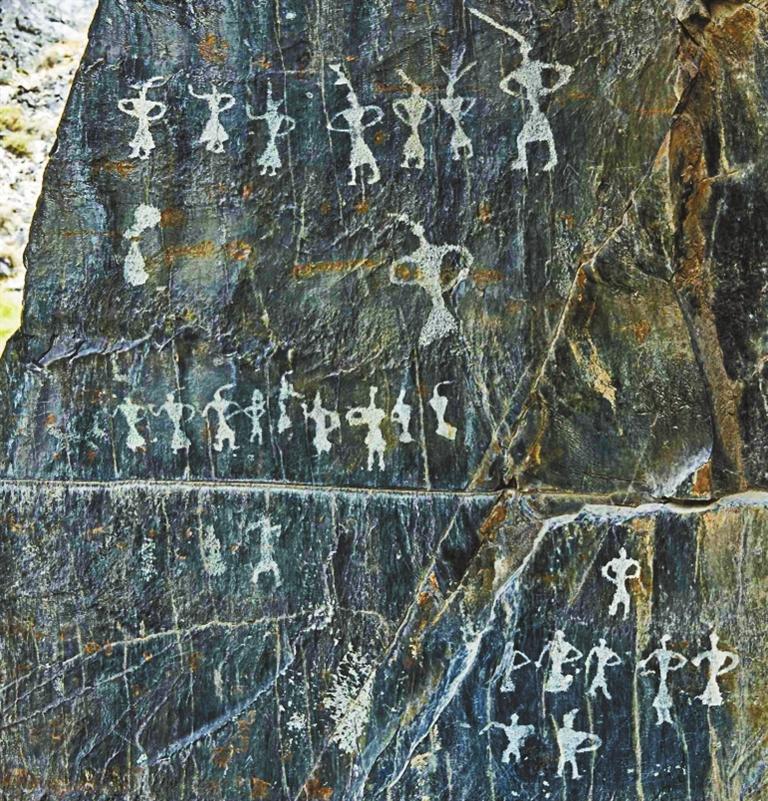 EXPERTS in China have entered 72 petroglyphs, an ancient rock art dating as far back as the Paleolithic Age, into a digital image database after two years of fieldwork.
Those petroglyphs are scattered across Northwest China's Gansu Province which is known for ancient rock paintings. More than 200 petroglyphs have been found across the province to date.
Experts explained that the database, which is supplemented by additional materials related to these ancient petroglyphs, will make it more convenient for archaeologists to carry out research and can also be used to provide information for touring exhibitions.
Most of the Gansu petroglyphs have been found deep among mountains and valleys where people seldom set foot. Due to the "remote location and vast distribution" of these glyphs, which depict the life of the local Qiang ethnic group, it is extremely difficult for archaeologists to carry out research and conserve the sites.
"Rock paintings are history books that vividly reflect the lives of our ancestors, and are part of the precious cultural heritage of mankind as well," said Qiu Jian, deputy director of the Gansu Provincial Cultural Relics and Archaeology Institute.
Most of the rock paintings in Gansu are found along the Yellow River, making them a historical imprint of Yellow River culture, noted Liu Zaicong, a history and culture professor at Northwest Normal University.
The petroglyphs in Gansu date from the late Paleolithic Age to the Qin (221-207 B.C.) and Han (202 B.C.-A.D. 220) dynasties.
A majority of the glyphs depict people with weapons and hunting dogs chasing animals such as deer, or scenes of people farming.
For example, a set of petroglyphs at Jiangwozi in Jingtai County, depicts men and women hunting together. A male hunter in the front stabs a long rod into a tiger-like beast's neck, while the female hunter in the back stabs a short rod into the beast's waist.
"Petroglyphs in Gansu are very precious materials for studying the prehistoric culture in Northwest China," said Dong Hao, a Beijing-based archaeologist.
"However, due to natural erosion, the disappearance of these petroglyphs and murals is irreversible. As such it was a very timely decision to digitize these cultural relics," Dong added.
"Plus, the digital transition will offer chance for future exhibitions," he said.(Global Times)