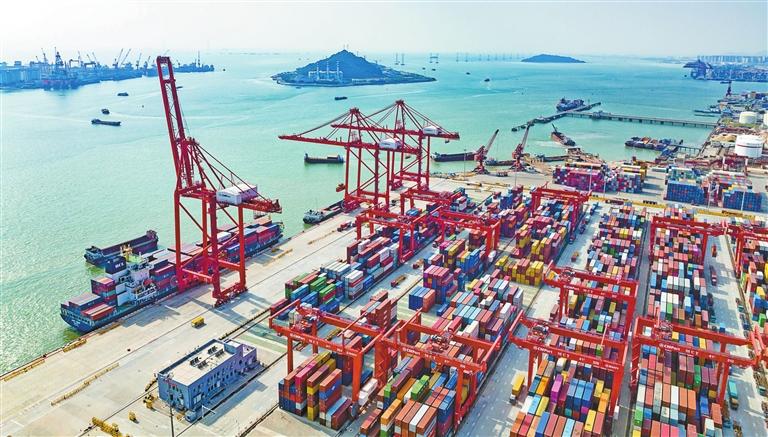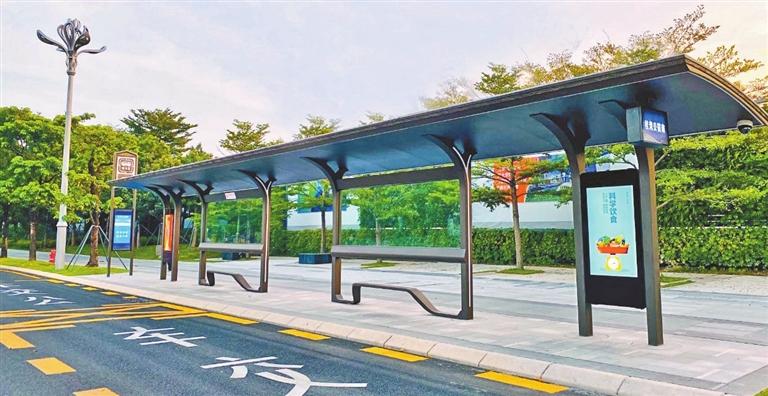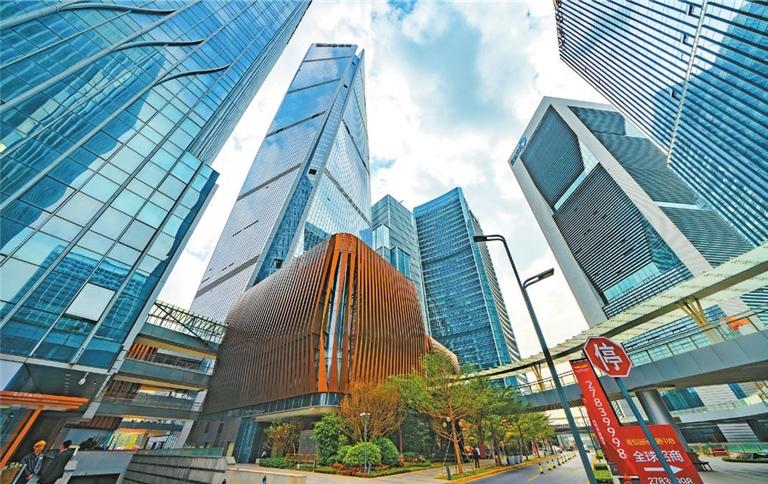 Chang Zhipeng
57589527@qq.com
ELEVATORS without floor buttons, eye-catching road light poles, smart traffic systems and ports, and interconnected underground space, all of which could possibly leave a deep impression on visitors who come to the Qianhai Shenzhen-Hong Kong Modern Service Industry Cooperation Zone for the first time.
All these designs reflect Qianhai's wisdom and attempts to build itself into a smart area that provides more efficient and better life for local residents.
Tech improves
efficiency
Zhu Meiling, who works in the Qianhai Kerry Center, said the building's smart elevator system, which requires riders to scan their corporate employee ID QR code or use a key card, can effectively protect the privacy and security of enterprise tenants. "After authentication, the system will automatically allocate one of the six elevators to take you to your floor in the most efficient way, which can avoid crowding during peak hours," she said.
Similar elevator systems have been applied to many other office buildings in Qianhai, such as the Hony Tower.
The upgraded Mawan Smart Port, which began operation in June 2021, is the first automated port upgraded from a traditional dock on the Chinese mainland, according to China Merchants Port.
It has managed to fully automatize its operations, except for a few steps in between. One of these is for the operators to control the quay crane's gripper and have it precisely hooked up with a container on the ship to pick it up and unload it onto a driverless cargo vehicle.
Once a container is put on an automated driving vehicle, empowered by 5G technology and the high-precision Beidou Navigation Satellite System, it'll be delivered to the designated container yard, where the operators will then use automated gantry cranes to pick it up and put it where it should be. The latter part of the operation will be handled by machines, without any human intervention, except in an emergency.
Facilities facilitate
residents
Parking is a major headache for many residential communities. The under-construction Qianhai Longwan International Talent Apartment project uses a mechanical parking garage to tackle the problem.
According to Zhang Shanzhuang, executive manager of the project, the garage creates four floors of parking lots in a space with a vertical height of 8.75 meters, which has added about 300 additional parking spots. After parking at a designated place, the smart parking system will automatically move the cars into the stacked mechanical parking lots with one click, and vice versa for picking up cars.
Infrastructure is also a showcase of smart Qianhai. Now 60 smart bus stations have been built along the bus routes connecting Metro lines 5 and 9. Passengers can get the buses' real-time locations and estimated arrival time, and look up all kinds of information about the surrounding area on the display screen, such as hospitals, schools, residences and Metro stations. Additionally, the smart bus stations can capture passengers' uncivil behavior such as smoking.
By the end of June 2020, a total of 133 smart road light poles had been installed, becoming part of Qianhai's unique urban landscape due to their aesthetic designs in the shape of blossoming flowers.