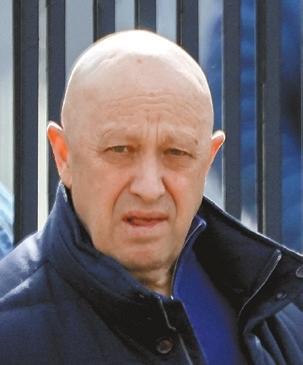 A high-profile, provocative mercenary leader with a penchant for trolling media outlets, Prigozhin is leader of the private Wagner Group. His history with the Russian leadership dates back decades.
The para-military force has seen explosive growth during the Ukraine war, with tens of thousands of fighters under its control.
Russian President Vladimir Putin and Prigozhin share the same hometown, St. Petersburg (then Leningrad). While Putin rose from a KGB agent to the Russian leader, Prigozhin served a decade-long prison sentence starting in his teenage years before starting a hot-dog stand.
He quickly began racking up clout in the hospitality industry before gaining Putin's attention. By the time Putin was president, Prigozhin was helping serve his state dinners — like one held in 2006 with then-U.S. President George W. Bush — earning him the nickname of "Putin's chef."
Prigozhin owns the St. Petersburg-based Concord Group, a conglomerate running a catering business and a management and consulting firm. (SD-Agencies)