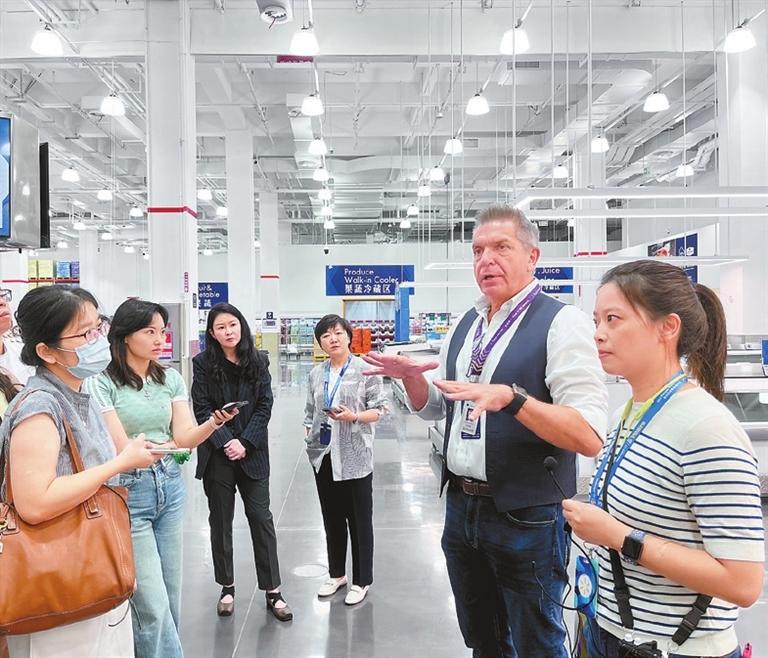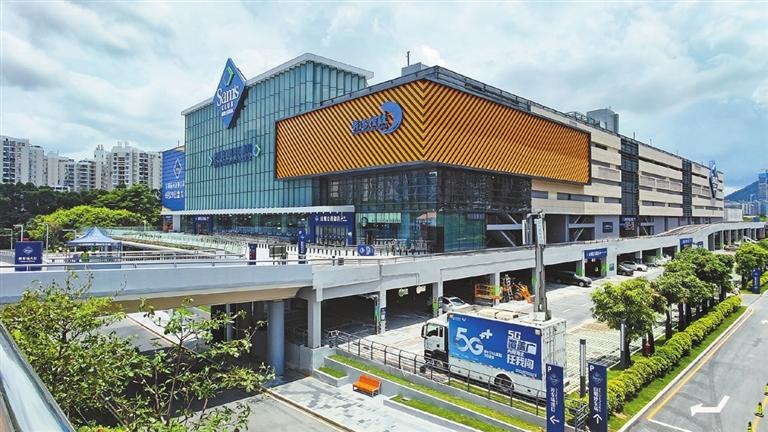 Zhang Yu
JeniZhang13@163.com
SAM'S Club, the Walmart-owned high-end membership warehouse club, announced yesterday that its flagship store in Qianhai will open today.
The Qianhai outlet is Sam's Club's fourth store in Shenzhen, which marked another major investment move the U.S.-headquartered retailer has made in the city amid its commitment to expanding operations in China. In recent years, Sam's Club has entered a period of rapid growth in China, opening approximately six new stores each year.
The much-anticipated store is the second Sam's Club's flagship store in China and the largest in the Guangdong-Hong Kong-Macao Greater Bay Area. It covers a construction area of about 62,000 square meters, equivalent to eight soccer fields.
As one of the key projects for the 2020 Shenzhen Global Investment Promotion Conference, Sam's Club's Qianhai flagship store involved a total investment of 920 million yuan (US$127.18 million). It is the first high-end warehouse club introduced by Qianhai.
The store features an array of exciting new products not found in other Sam's Club locations, offering shoppers a unique experience, according to the retailer.
Andrew Miles, president of Sam's Club China, said Sam's Club has made its first attempt to completely separate some processing rooms, e-commerce distribution areas and sales floors at the Qianhai outlet.
"The innovation will bring two major benefits. Members can enjoy larger shopping space and the efficiency of e-commerce delivery can also be greatly improved due to the reduction of the distance between e-commerce picking and distribution areas," Miles told reporters after a media tour at the store yesterday.
Situated at the intersection of Guiwan 3rd Road, Guiwan 4th Road and Yueliangwan Boulevard, the Qianhai store stands as a standalone building with its design inspiration coming from a traditional Chinese treasure box.
"We're really grateful to have the opportunity to work with the Qianhai government to create a standalone 'box.' We want to be able to give our members better shopping experience. For future expansion, standalone 'boxes' like this are our objective," Miles said.
Miles reaffirmed the company's confidence in the Chinese market. "We've got confidence that Shenzhen is going to be growing. This project with the Qianhai government shows that the government has confidence in us investing in the area, and we are confident also investing in China to grow our business and satisfy our members."
Walmart entered the Chinese market and opened its first hypermarket and Sam's Club in Shenzhen in 1996. Sam's Club currently has 45 stores in 25 cities across the country, and is expected to have 48 stores by the end of the year, the retailer disclosed.