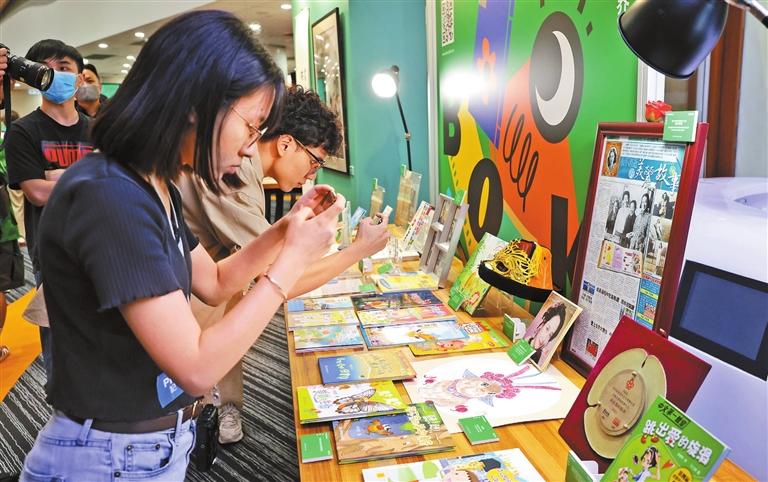 THE 33rd Hong Kong Book Fair, one of Hong Kong's largest and most beloved cultural events in summer, will be held July 19-25 at Hong Kong Convention and Exhibition Center.
With the tagline "Reading the World: The Joy of Reading for Children and Youth," which places emphasis on children's and young adult literature, the book fair inspires young people to cultivate a passion for reading. This not only helps youngsters gain valuable skills for their personal growth and development, but also encourages adults to rediscover the joy of reading and reconnect with their own sense of wonder.
"Children's and young adult literature carry profound educational value and play a substantial role in ideation, imagination and formation of world view of the young. Taking advantage of the theme this year, we wish to pay tribute to Hong Kong children's and young adult literature writers and promote their works," said Sophia Chong, deputy executive director of the Hong Kong Trade Development Council (HKTDC).
Organized by HKTDC, this year's book fair has invited acclaimed writers and speakers and will organize more than 600 seminars and cultural activities.
The book fair, together with the Ling Ngai Art Association, the Hong Kong Calligraphers' Association and other organizations, will jointly launch the "Treasures of Lingnan Culture" exhibition showcasing calligraphy by famous artists, paintings from the Lingnan School and intangible cultural heritage — Canton porcelain — to help promote the unique artistic heritage in Guangdong.
Chinese martial artist Wong Fei-hung (1856-1925) is considered a representative figure of Lingnan culture. The book fair has dedicated an exhibition to honor his legacy by featuring books, martial arts magazines, movie program booklets and stage photos related to movies on him in the 1950s and 1960s, helping visitors visualize the history of Lingnan martial arts and culture. The Art Gallery will incorporate interactive design and display, bringing to life Lingnan customs and traditions.
The World of Art and Culture zone will be launched to further strengthen Hong Kong's position as an East-meets-West center for international cultural exchange. Curated by renowned Hong Kong designers, the zone will vividly depict literature and cultural arts related to the youth-focused theme from 24 countries and regions including France, Hungary, Switzerland, Spain, South Korea and more. The zone will also exhibit the awarded books under the Children and Youth, and Art and Design categories of Hong Kong Publishing Biennial Award 2023. There will be workshops where participants will experience art, culture and creativity to help readers develop a deeper understanding of different cultures.
The Eight Seminar Series continues to be a book fair highlight and speakers will include mainland writers Yu Hua, Pang Bei and Ma Boyong, mainland motivational speaker Luo Zhenyu, Hong Kong history scholar Shum Sai-shing, Hong Kong pop band The Wynners and British illustration writer Theadora Whittington.
Ticket holders of the Hong Kong Book Fair can also visit the Hong Kong Sports and Leisure Expo and World of Snacks on the same day.
(SD News)