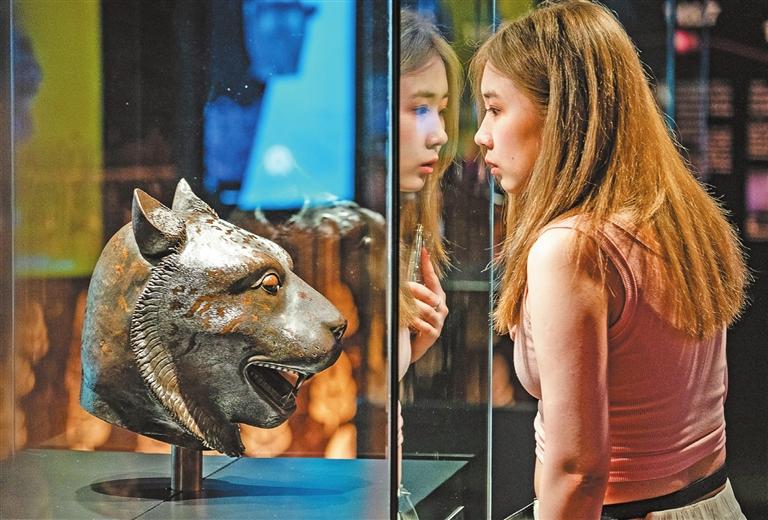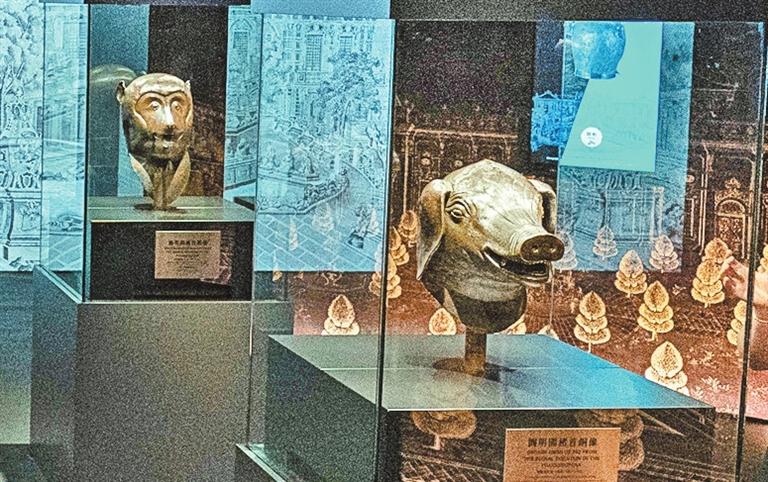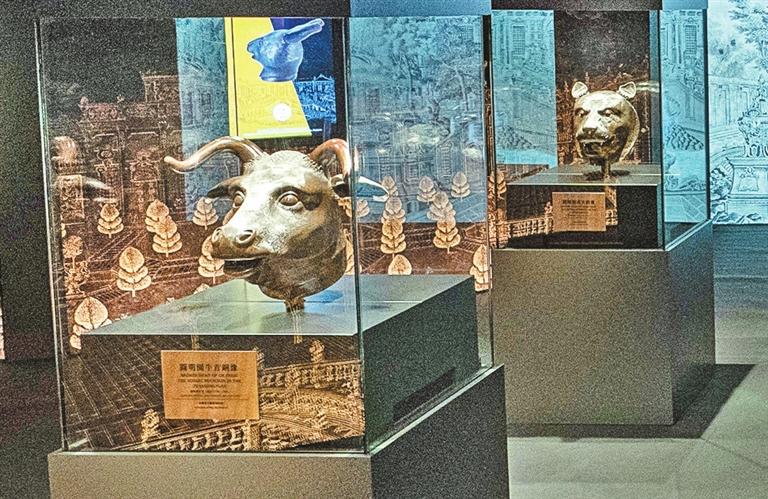 FOUR original zodiac heads from the Old Summer Palace, or the Yuanmingyuan, in Beijing and a host of national treasures are on display at an exhibition in City University of Hong Kong (CityU) through Aug. 31.
The free exhibition at the university's Indra and Harry Banga Gallery features the ox, tiger, monkey and pig head sculptures. These cultural relics are being exhibited in Hong Kong for the second time, following a previous exhibition in 2004.
The first stage of the exhibition, which runs through Aug. 31, showcases the four zodiac heads and bronzeware from the Western Zhou Dynasty (1046-771 B.C.). The second stage of the exhibition, running from Sept. 5 to Oct. 31, will feature 12 replica zodiac busts, which were donated by Hong Kong film star Jackie Chan to Singapore's Asian Civilizations Museum. Other exhibits include nearly 30 bronze relics, and several pieces of enameled porcelain from the Qing Dynasty (1644-1911).
Visitors need to register in advance on CityU's official website, or complete on-site registration at the entrance of the tunnel connecting CityU with Festival Walk shopping mall.
The exhibition, "The Grand Gathering of the Century: Zodiac Heads from the Yuanmingyuan and Important Treasures," is presented by CityU, China Tourism Group and Poly Art Museum. The event will also use innovative technologies such as artificial intelligence, mixed reality and augmented reality to provide visitors with an immersive experience.
Libby Chan, director of the CityU gallery, said she hoped that the exhibition would encourage parents to bring their children to visit and learn about the important historical and cultural heritage of the Old Summer Palace. (China Daily)