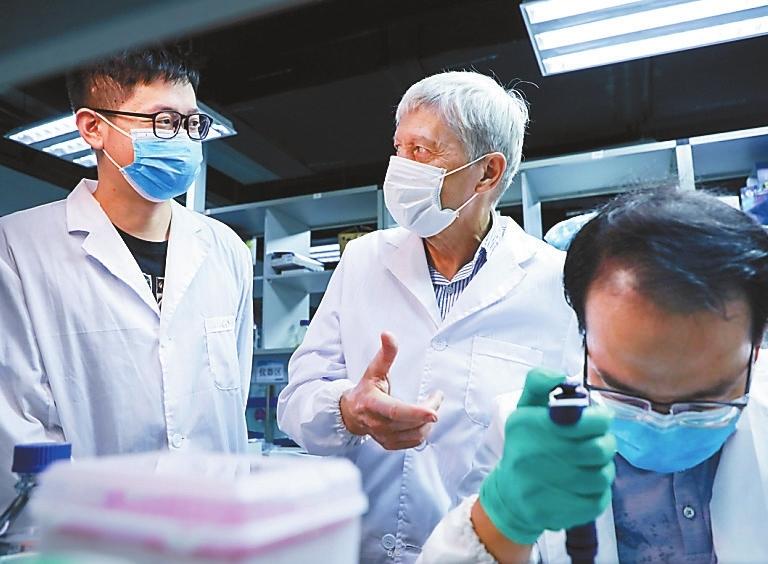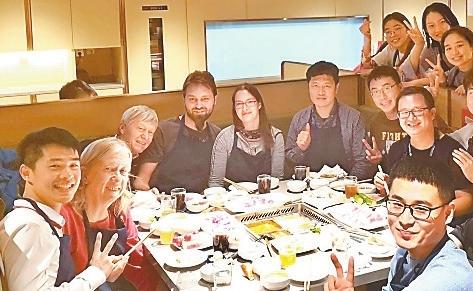 I see enormous possibilities for boosting scientific development in Shenzhen, based on the government's wise investment in research infrastructure and cultivation of bright students and scientists
Horst Arthur Vogel, a SIAT scientist and recipient of 2022 China Friendship Award and the first Guangdong Friendship Award
Zhang Yu
JeniZhang13@163.com
DESPITE the fact that drug discovery is costly and time-consuming and does not always result in a novel drug for treating diseases, it is crucially important for disease treatment.
Horst Arthur Vogel, a professor from the Shenzhen Institute of Advanced Technology (SIAT) of the Chinese Academy of Sciences (CAS), has been working to develop cutting-edge approaches for discovering new drugs that are essential for treating serious illnesses like cancer, diabetes and Alzheimer's disease, to name a few.
The Swiss scientist won China Friendship Award in 2020 and the first Guangdong Friendship Award this March.
Story with SZ
Vogel is a member of the Swiss Academy of Sciences and the National Academy of Inventors, the U.S. He is also an emeritus professor at the Swiss Federal Institute of Technology Lausanne (EPFL).
In 2018, Prof. Yuan Shuguang, Vogel's former doctoral student, told him about plans of the Shenzhen government to massively invest in information technology and biotechnology.
"He organized a first visit to SIAT for me. During that visit, I learned about the excellent infrastructure of SIAT and the universities in the neighborhood, and the many exciting and outstanding research projects in the institute," Vogel recalled, calling the trip a trigger for him to consider doing his future research in Shenzhen.
During his second visit in 2019, Vogel received a nice offer from SIAT and also the CAS president's International Fellowship for Special Experts, which offers unique possibilities for foreign scientists to establish and foster collaboration with Chinese research institutions.
"I see enormous possibilities for boosting scientific development in China in general and in Shenzhen in particular, based on the government's wise investment in research infrastructure and cultivation of bright students and scientists," Vogel said.
In his eyes, Shenzhen is a green city with modern infrastructure: diverse shopping centers and restaurants, easily reachable regions for recreation, and perfect transportation system for national and international travel. He also likes to walk along Dasha River with his wife during weekends.
Finding new drugs
As the chief scientist at SIAT's Computer Aided Drug Discovery Center, Vogel specializes in membrane protein structural biology and sensor biotechnology development, especially that of G protein-coupled receptors (GPCRs).
According to the scientist, the present timeline for developing a novel therapeutic compound is very long, which usually takes 10 years or longer. The process also entails huge investment, and it is not surprising that this would cost millions, if not billions, of dollars.
"With our novel biotechnologies here at SIAT and the novel computer modeling led by my colleague Yuan, we hope to dramatically shorten this whole timeline of developing novel medicines," he said.
Vogel is convinced that fundamental science is significant in many areas and helps us grasp the basics of nature. In turn, there will be a profit, a return to society for a better life, when one applies the knowledge to practical applications.
"I believe that our research's main goal is to eventually develop novel medicines. And that is very important for the whole society," he said, adding that the Shenzhen government's continued support in fundamental science will lead to breakthrough findings that are the basis of developing new industries.
Unflagging passion
Vogel, now in his 70s, could have had enjoyed a leisurely retirement life. However, he is still active in research and keenly interested in science.
"The most valuable thing I have in my life is having the pleasure to work with young people and students from different nationalities," he said.
According to him, he is very often the last person to leave the laboratory or the office. "I'm also somehow responsible to be a model for our collaborators. If the collaborators work hard, you should work hard."
Vogel said he was impressed by SIAT's young scientists' curiosity, hard work, creativity and diligence. "Some of them really think out of the box. I can even foresee the future of Chinese science in them."