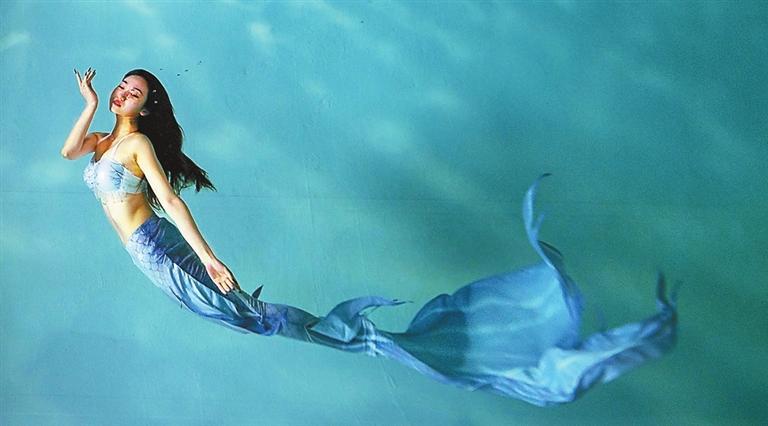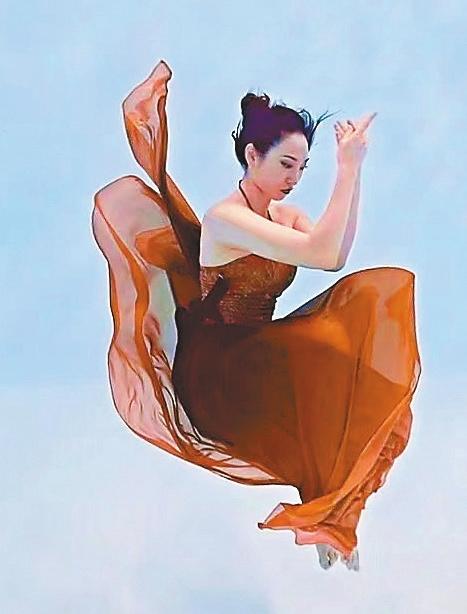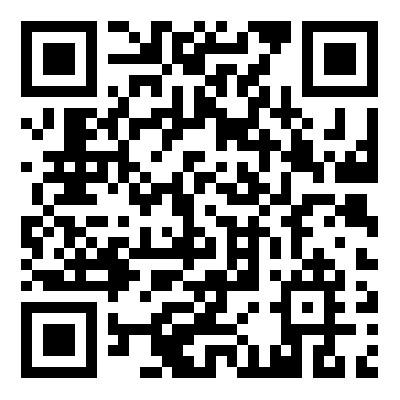 Chen Xiaochun
654789759@qq.com
MERMAIDS bring out the wide-eyed inner child of many people. The dream of becoming a mermaid holds a cherished place in the hearts of many young girls. In the present day, turning this dream into a reality has become effortlessly achievable through mesmerizing mermaid experiences offered at select venues.
As long as you are a good swimmer, you can take the entry-level mermaid experience class and make your dream come true. This program is for everyone who wants to try out swimming in a tail.
In the instructor-led class, you will learn about the theories, techniques and safety precautions related to this unique activity.
After listening to the detailed lecture, you will step into the water to master the art of swimming gracefully while wearing a monofin. Trying out some basic movements, you will discover the tricks of swimming like a real mermaid. Normally, all equipment including monofins and tails are provided by the venue and the instructor will record memorable moments of the class on video, ensuring you have a lasting memento of your mermaid adventure.
In addition to mermaid swimming, underwater dance has also become a trend among water sport enthusiasts following the steps of activities such as scuba diving, free diving, and mermaid swimming.This artistic form of underwater performanceinvolves the execution of various seemingly impossible movements by exploiting the unique underwater environment.
In 2021, a video went viral on the internet featuring the breathtaking underwater dance "Rhapsody on the Luo River Goddess." The audiences were infatuated by dancer He Haohao's agile moves and the intriguing Chinese legend "Ode to the Goddess of the Luo River" that inspired the dance.
Since then, a growing number of Chinese out of awe and curiosity have eagerly tried this unique experience.
Like any niche sport, it's not cheap to try mermaid swimming.
One such venue — Aqua Underwater Art (水艺方) in Bao'an District — offers a 90-minute mermaid experience class at 488 yuan (US$68). A one-day PADI basic mermaid class will cost 1,800 yuan while there are other senior-level classes at higher prices. The three-hour entry-level underwater dance class is priced at 880 yuan.
Is the experience worth the hard-earned cash you pay for it? Different people may have different answers. But those who have tried will certainly be rewarded by the many "likes" they garner for the photos and videos posted on their social media.