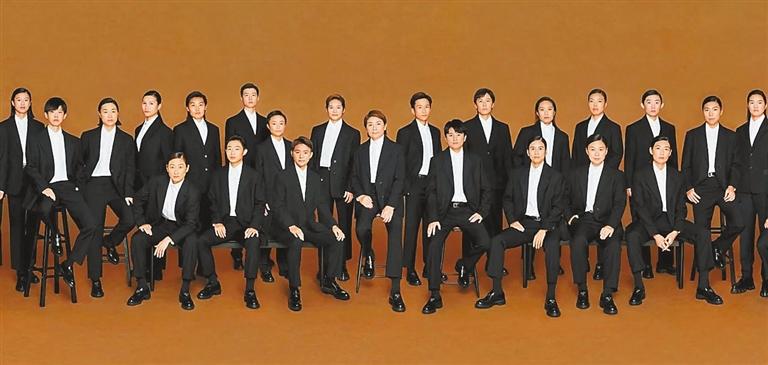 PRADA set Chinese social media alight Monday after it unveiled a new partnership with the country's national women's soccer team.
Accompanying the announcement with a photo of the squad wearing dark tailored suits, white shirts and leather shoes, the luxury label said it was giving the team a "fresh and modern off-the-field image" ahead of this summer's FIFA Women's World Cup.
The post quickly went viral on microblogging site Weibo, where it has been viewed over 300 million times. News of the partnership briefly topped the platform's list of trending topics, with many social media users welcoming the team's sharp new look.
"The queens wear Prada," read one popular comment, while another said: "These ambassadors are really positive and inspiring, while exemplifying female power."
Weibo users were also quick to note that Prada's choice of partners follows a string of recent scandals surrounding its Chinese celebrity ambassadors — a run of controversies that Global Times dubbed a "spokesperson curse." The hashtag #PradaFinallyGotTheRightOne had been viewed over 100 million times on Weibo as of Tuesday.
In 2021, the label canceled its contract with actress Zheng Shuang after her former partner accused her of abandoning their two surrogate babies in the United States.
Most recently, the label has distanced itself from former brand ambassador Cai Xukun, after an unnamed woman he had been sexually involved with said she had an abortion at the singer's alleged request. In a statement published to his Weibo account earlier this month, Cai confirmed his relationship with the woman but denied any wrongdoing.
While many praised Prada for its wise choice of ambassadors this time, others criticized the look for appearing too conventionally masculine. "Prada can do better for the girls," read one comment. "This doesn't look good enough."
The fashion house and its parent company LVMH have both reported rebounding sales in China after the pandemic. In May, Prada announced that regional sales in Asia Pacific region had grown 22% in the first quarter of 2023 — and while the label did not detail specific figures for China, it reported that its operations in the country had "returned to growth."
The Chinese women's team will play Denmark, Haiti and European champions England in the tournament's group stage, which kicks off in Auckland, New Zealand next Thursday. The squad's training gear and on-field jerseys have been designed by Nike, which looked to phoenix-inspired decorations and a cloud pattern "symbolizing good luck," according to the sportswear giant.(SD-Agencies)