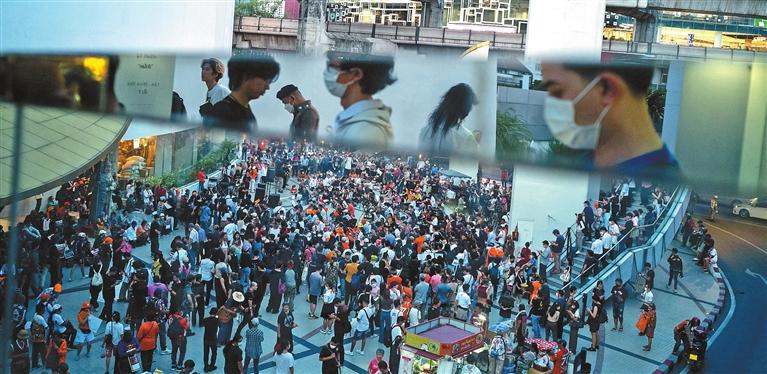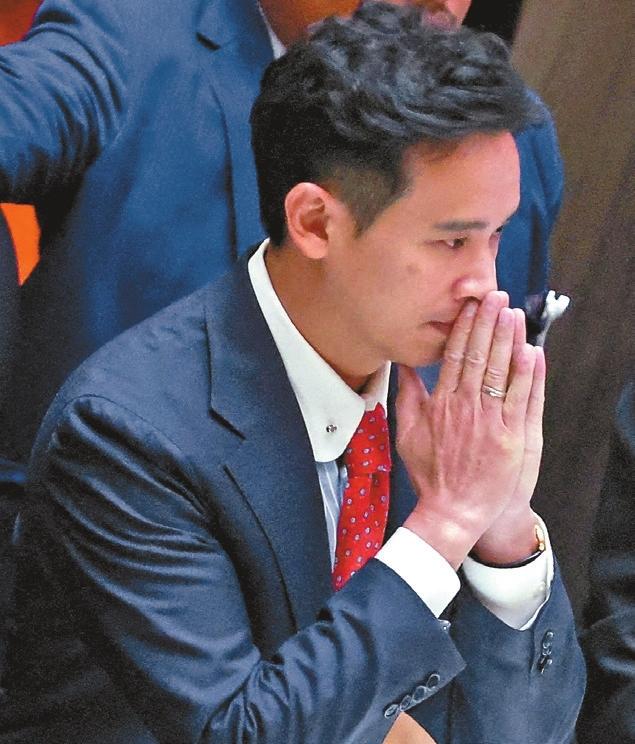 THE leader of the progressive party that won a surprise victory in Thailand's May elections said Monday he will make a second bid to become prime minister after being blocked last week by the country's royalist and military establishment. But Pita Limjaroenrat, leader of the Move Forward Party, said he will make way for a political ally if he is unable to attract more support.
Parliament failed last Thursday to confirm Pita as prime minister even though his party captured the most seats in the 500-member House of Representatives. After the polls, Move Forward assembled an eight-party coalition with a combined 312 seats, a clear majority in the lower house, giving it the right to nominate a new prime minister.
However, selection of a new prime minister requires a majority of votes from both the lower house and the 250-seat Senate, which was appointed by the previous military government. Only 13 senators voted for Pita, while 34 voted against him and 159 abstained. With a total of 324 votes, the candidate was significantly short of the 376 needed for confirmation.
Many in the Senate, which represents the country's traditional conservative ruling class, oppose Move Forward's goal of reforming powerful institutions including the monarchy, military and business monopolies.
Pita, a 42-year-old Harvard-educated businessman, declared after meeting with his coalition partners Monday that when Parliament votes again today, "the candidate for prime minister will still be me, for the second time."
There are doubts that he can secure much more support, and some of his coalition partners have hinted they would like to see him step aside sooner rather than later.
Pita said that "If there is no improvement, no substantial improvement" in the vote, he would let the second-largest party in the coalition take a try at winning the prime minister's post. In that case, a third vote would be held tomorrow.
Pita faces another threat to taking power, aside from the defiant senators. Thai media report that the Constitutional Court will meet today to consider whether to accept a referral from the Election Commission alleging that Pita violated the constitution and should immediately be suspended from Parliament. It accuses him of violating a prohibition on politicians holding shares in a media company. The media company is no longer operating, and Pita says the shares are part of his father's estate and don't belong to him.
His supporters see this as the kind of dirty trick that has been used before by the ruling establishment against its challengers. For more than a decade, the ruling elite have repeatedly utilized the courts and nominally independent state agencies such as the Election Commission to issue rulings to cripple or oust political opponents.
Some senators have expressed outrage at the condemnation they have received for blocking Pita's selection. Shortly after his bid fell through, two trending hashtags on Twitter urged the boycott of businesses associated with those senators and the exposure of their mistresses.
Several senators said they are launching criminal and civil suits to stop actions they said damaged the country and the good values of Thai people.(SD-Agencies)