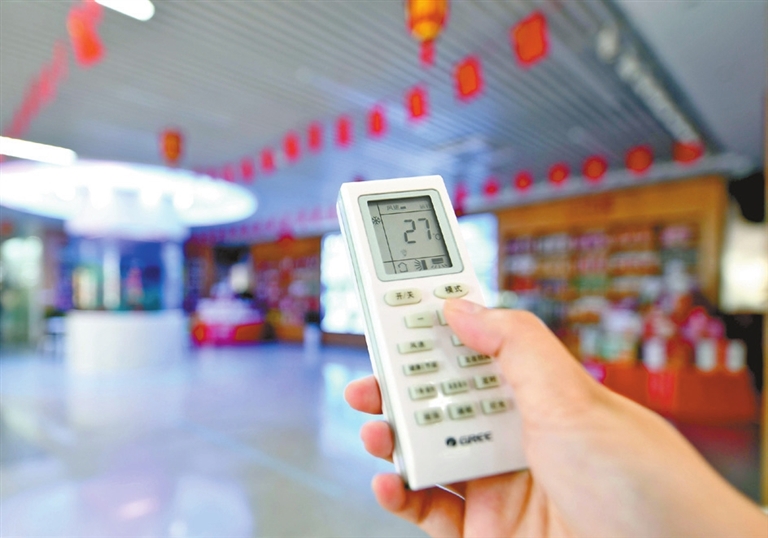 MS. Liu, a Shenzhen resident, has embraced a green lifestyle to cut her carbon footprint. By adjusting her air conditioner to 26 degrees Celsius and utilizing energy-saving modes on her electrical appliances, her family cut 620 kg of carbon dioxide emissions by saving electricity last year.
These details are conveniently accessible through a mobile app that not only facilitates electricity bill payments but also provides information on her household's daily and cumulative effort in carbon emission reduction, and her ranking among other users. Liu's eco-conscious choices have earned her the title of "carbon reduction star" on the app.
In Shenzhen, approximately 805,000 households, accounting for over a quarter of its power users, have registered carbon accounts on the app. This platform emerged through the joint efforts of the Shenzhen municipal bureau of ecological environment, the Shenzhen power supply bureau under China Southern Power Grid, and China Emissions Exchange (Shenzhen) in 2022. Impressively, the platform has recorded a cumulative carbon emission reduction of about 12,000 tons, equivalent to approximately 4,516 tons of standard coal.
Liu is part of a growing populace in China embracing "carbon inclusion," an incentive that values environmentally-friendly practices in daily consumption among the public, communities, and micro, small, and medium-sized enterprises. This mechanism allows individuals and companies to keep track of their carbon emissions, engage in carbon trading, or avail other diversified incentives.
In light of China's ambitious targets to peak carbon dioxide emissions by 2030 and achieve carbon neutrality by 2060, the notion of green and low-carbon practices extends beyond industrial emissions. It now encompasses various facets of ordinary people's daily activities, such as consumption and transportation.
A review report on the development and implementation of China's carbon inclusion, released in February, underscores the potential of carbon-inclusive platforms and personal carbon accounts to drive green transformations in China's consumption patterns.
Similar platforms have also emerged in other cities. In Beijing, the "Green Season of Life" WeChat mini program enables users to earn carbon credits by purchasing eco-friendly household appliances, new energy vehicles, and using shared bicycles. These credits can be exchanged for rewards like bike-riding cards, movie vouchers, and parking coupons.
A Shanghai resident named Han Yifan traded his six-month carbon emission reduction points for an "exclusive green travel card." This card granted him three months of complimentary rides on buses, subways, and ferries through the Suishenxing app.
Major commercial banks in China are actively developing individual carbon accounts and providing personalized services based on customers' carbon credit status.
Private enterprises such as JD.com and Meituan are also actively engaged in the environmental initiative. Meituan offered personal carbon accounts to around 40 million active users of its shared bicycle service in the first half of this year.
While individual contributions to carbon emission reduction might appear small, the collective actions of China's 1.4 billion population can have a significant impact.
Looking forward, it is crucial to explore the integration of carbon-inclusive emission reductions into the national carbon market. This integration will foster a connection between individual carbon accounts and the government, manufacturers, and financial enterprises, according to Chang Jiwen, a researcher on resources and environmental policies with the Development Research Center of the State Council. Chang also highlighted that this integration will transform individual carbon accounts into valuable green assets and establish an effective commercial model for carbon inclusion.(Xinhua)