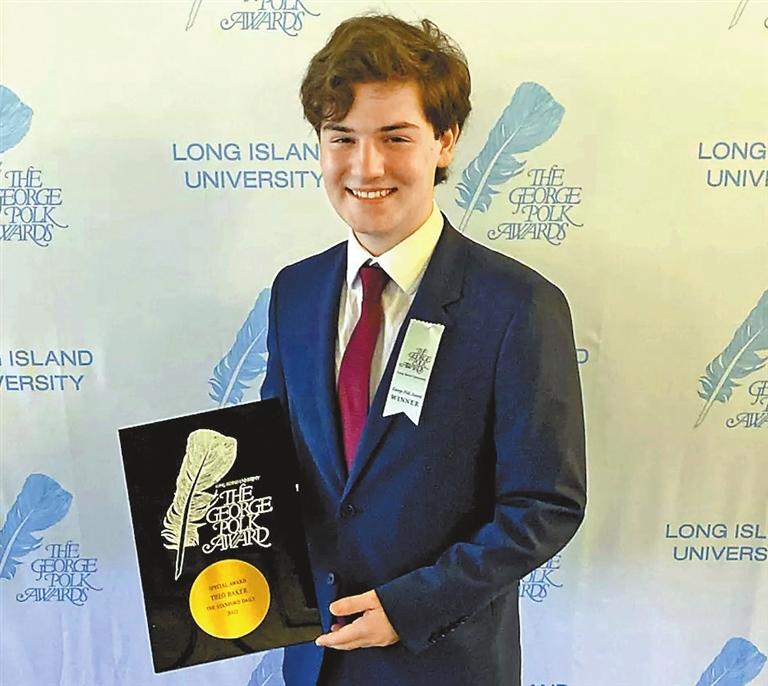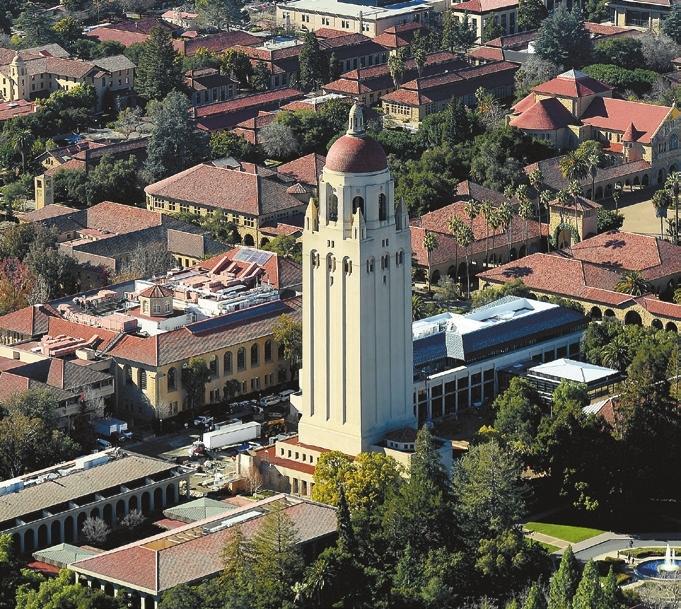 RUMORS of altered images in some of the research papers published by Stanford University President Marc Tessier-Lavigne had circulated since 2015. But the allegations involving the neuroscientist got little attention beyond the niche scientific forum where they first appeared — until Stanford freshman Theo Baker decided to take a closer look.
Baker, who served as the investigations editor of the independent student newspaper Stanford Daily during his freshman year, published his first story on problems surrounding Tessier-Lavigne's research in November. His dogged reporting kicked off a chain of events that culminated with the president's announcement that he would step down from his post at the end of August.
Baker spent more than 1,000 hours in the fall of 2022 interviewing dozens of experts and digging into obscure research citations and the minutiae of brain research, while attending classes, doing homework and taking tests.
In February, the 18-year-old from the Washington, D.C. area became the youngest-ever recipient of journalism's prestigious George Polk Award for his work on the investigation. Journalism runs in the family: Baker is the son of the New York Times' chief White House correspondent, Peter Baker, and New Yorker columnist Susan B. Glasser.
The freshman found a lead to the story at an online forum called PubPeer where people suspected that certain images in the papers that Tessier-Lavigne had published over the years looked like they'd been Photoshopped.
Baker then took the issue to Elisabeth Bik, a research misconduct investigator and forensic image analyst. He was grateful that Bik was willing to speak on the record from the start.
He also talked to a number of image analysts, who had basically the same analysis as Bik but were unwilling to have their names published.
Not only were the investigation and reporting nerve-racking, but Baker actually received legal threats from Stephen Neal, the chair emeritus of the big law firm Cooley that represented Tessier-Lavigne. The former attorney for disgraced former Theranos CEO Elizabeth Holmes sent a number of aggressive letters requesting retractions or seeking to block the publication of articles that detailed Tessier-Lavigne's involvement in alleged incidents of fraud.
Baker's reporting prompted the Stanford trustees to launch an investigation by an independent panel of five scientists. The panel examined a dozen of the more than 200 papers published during Tessier-Lavigne's career and released a 95-page report last Wednesday.
Baker said he started writing at 2 a.m. last Wednesday about Tessier-Lavigne's likely resignation as well as the results of the investigation. He was still working on the story and fallout of his probe nearly 12 hours later.
"The No. 1 thing I'm feeling right now is tired," he said, adding that the exit of Tessier-Lavigne, as well as his commitment to retract or issue lengthy corrections to research papers widely cited in academia, "feels really important."
Baker said the Stanford Daily's investigation raised important conversations about academic integrity. "Contributing to that feels really powerful," he said.
The stories published in the Stanford Daily also resulted in a James Madison Freedom of Information Award from the Northern California Chapter of the Society of Professional Journalists.
Sam Catania, who was the student editor-in-chief at the Daily during Baker's investigation, said it was clear early on that it was critical to get the facts and to have "extraordinary skepticism" of everything they found.
"The entire story was about understanding why this matters, does this matter, what does this mean more broadly," he said, adding this was about the president of the university. "Our take was there was absolutely no room for error."
He said Baker was energetic and extremely thoughtful, "focused on doing it right."
"It takes a lot of energy to make a hundred phone calls and get no response," Catania said. "This story has reminded me why I love journalism."
Baker, who will be a sophomore in September, has noted, in response to previous media allegations of being a "nepo baby" — benefiting from nepotism and journalistic privilege — that neither of his parents has won a Polk Award.
Baker isn't sure what his future holds or whether it will include journalism down the road.
"I think I should probably figure out a major before a career," he said. That said, "I really strongly believe that it is important to shine a light on the things you care about."
(SD-Agencies)