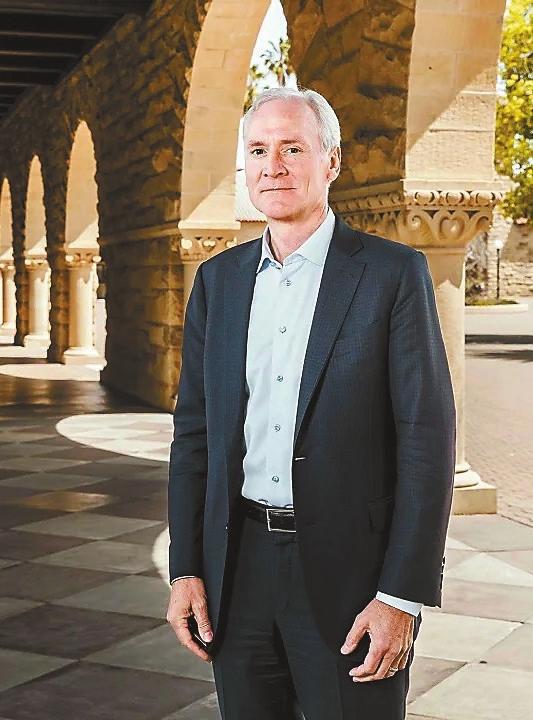 STANFORD University President Marc Tessier-Lavigne said last Wednesday he would resign from his post after a review by a panel of scientists concluded that research papers he contributed to contained "manipulation of research data," according to a report released by a special university committee.
The panel's report determined that data was manipulated in scientific papers to which Tessier-Lavigne, a neuroscientist, contributed, although the panel found no evidence that Tessier-Lavigne knew of or engaged in the research misconduct occurring in his lab.
Of the 12 papers the panel reviewed, Tessier-Lavigne is a principal author in five of them. He said he plans to retract three of the papers and correct the other two.
His resignation, which was announced in an open letter to the school, will be effective Aug. 31, though he will remain on the Stanford faculty.
Stanford board of trustees chair Jerry Yang, said that Richard Saller, a professor of European studies, would serve as interim president starting Sept. 1. Saller, a former provost at the University of Chicago and former dean of Stanford's School of Humanities and Science, will lead the university while the board launches a presidential search.
The university launched the investigation into Tessier-Lavigne in late November after a series of articles in The Stanford Daily raised questions about the research.
The papers had "serious flaws in the presentation of research data," as well as "apparent manipulation" of data by other contributors, according to the Special Committee report.
The review, led by former federal judge Mark Filip and five scientists, considered more than 50,000 documents, analyses by forensic image specialists, dozens of interviews and correspondence with scientific journals.
"I agree that in some instances I should have been more diligent when seeking corrections, and I regret that I was not. The Panel's review also identified instances of manipulation of research data by others in my lab," Tessier-Lavigne wrote. "Although I was unaware of these issues, I want to be clear that I take responsibility for the work of my lab members."
The investigation raised deeper questions about the prevalence of data manipulation in academic research, the pressure on scholars to deliver blockbuster results and the importance of corrections as new scientific efforts build on previous findings.
Tessier-Lavigne, who was named president of Stanford in 2016, is known for research that includes causes of and treatments for neural degenerative diseases such as Alzheimer's and Parkinson's.
(SD-Agencies)