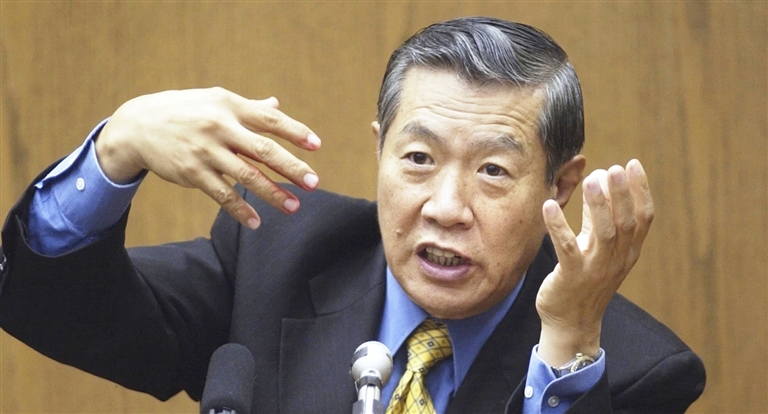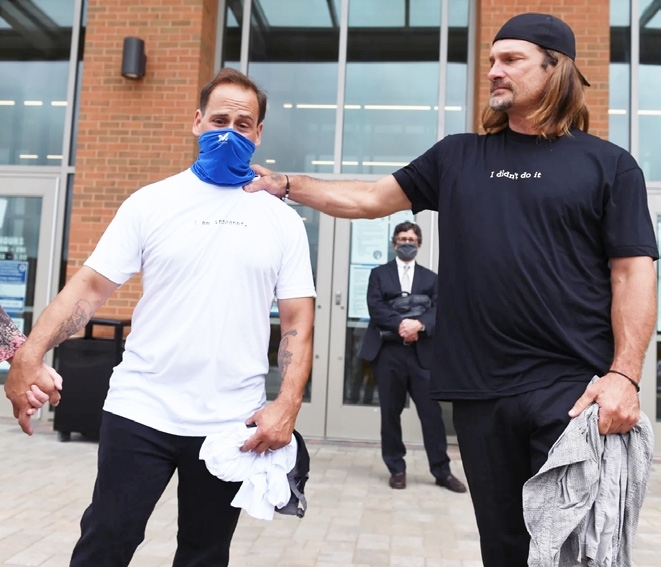 FAMED forensic scientist Henry Lee defended his work and reputation last Wednesday after a federal judge found him liable in a lawsuit for fabricating evidence in a murder trial that sent two innocent men to prison for decades.
Ralph "Ricky" Birch and Shawn Henning were convicted in the Dec. 1, 1985, slaying of Everett Carr, based in part on testimony about what Lee said were bloodstains on a towel found in the 65-year-old victim's home in New Milford, Connecticut, 88 kilometers southwest of Hartford.
A judge vacated the felony murder convictions in 2020, and the men filed a federal wrongful conviction lawsuit naming Lee, eight police investigators and the town of New Milford.
U.S. District Court Judge Victor Bolden ruled July 21 that there was no evidence Lee ever conducted any blood tests on the towel. After Bolden granted a motion for summary judgement against Lee, the only outstanding issue for a jury in his case will be the amount of damages.
Tests done after the trial, when the men were appealing their convictions, showed the stain was not blood.
"In my 57-year career, I have investigated over 8,000 cases and never, ever was accused of any wrongdoing or for testifying intentionally wrong," Lee told a throng of reporters. "This is the first case that I have to defend myself."
In a lengthy statement emailed last Wednesday, Lee said he was disappointed with the ruling. He again denied fabricating evidence and suggested the traces of blood may have degraded in the 20 years between the crime and when experts for the defense tested the towel.
"I have no motive nor reason to fabricate evidence," he wrote. "My chemical testing of the towel played no direct role in implicating Mr. Birch and Mr. Henning or anyone else as suspects in this crime. Further, my scientific testimony at their trial included exculpatory evidence, such as a negative finding of blood on their clothing that served to exonerate them."
Lee also testified at trial that it was possible for the assailants to avoid getting much blood on them.
No forensic evidence existed linking Birch and Henning to the crime. No blood was found on their clothes or in their car. The crime scene included hairs and more than 40 fingerprints, but none matched the two men.
Lee is the former head of the state's forensic laboratory and now a professor emeritus at the University of New Haven's Henry C. Lee College of Criminal Justice and Forensic Sciences. He shot to fame after his testimony in the 1995 O.J. Simpson murder trial, in which he questioned the handling of blood evidence.
Lee also served as a consultant in other high-profile investigations, including the 1996 slaying of 6-year-old JonBenet Ramsey in Colorado and the 2007 murder trial of record producer Phil Spector.
Lee's work in several cases has come under scrutiny, including in the murder case against Spector, in which he was accused of taking evidence from the crime scene.
In granting a motion for summary judgement against Lee, the judge ruled a jury will not have to determine whether the evidence against Birch and Henning was fabricated and can proceed directly to determining damages against the scientist. The cases against the others named in the lawsuit will go to a full trial.
Lee pointed out last Wednesday that his work on the case came before Birch and Henning were identified as suspects and insisted he testified truthfully. "I am a forensic scientist and I only present my scientific findings in the court of law," he wrote. "It is not my role to determine what evidence to introduce and what questions to ask a witness during the trial."
Judge Bolden also ruled that Lee's attorneys had failed to properly use an immunity defense that could have shielded him from damages. Connecticut Attorney General William Tong's office, which represents Lee and the troopers in the lawsuit, said it would be filing an appeal. (SD-Agencies)