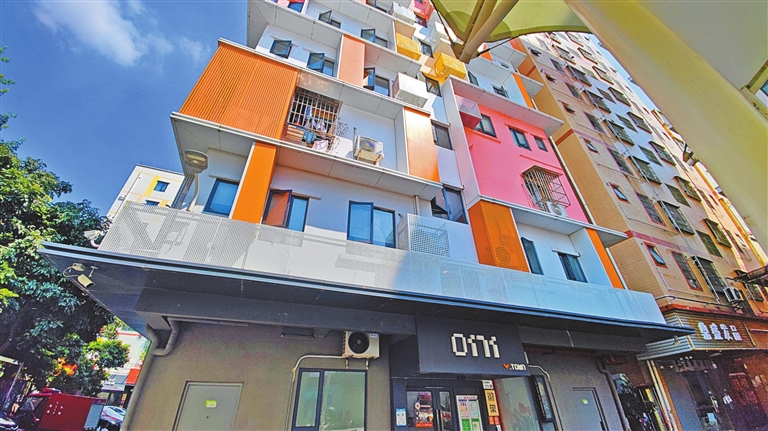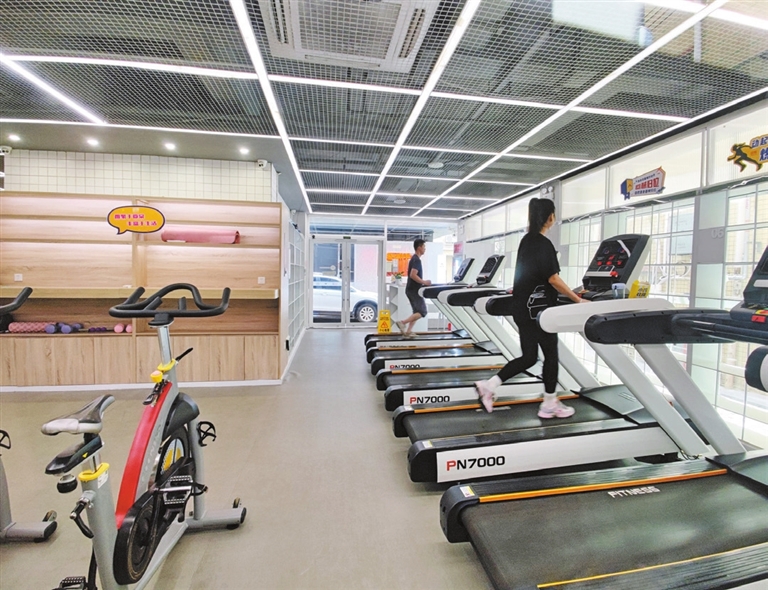 Windy Shao
windysjf@hotmail.com
URBAN villages in Shenzhen are the first place where domestic migrants, most of whom are recent college graduates, find affordable accommodation for rent. The villages hold memories for generations of people who came to Shenzhen to pursue their dreams.
Shenzhen is exploring a new way to provide subsidized rental housing by means of unified leasing after micro-renovation of urban villages, according to a Xinhua News Agency report last month.
Unified leasing of urban villages became a hot topic for netizens in recent months when rumors flew online after residents at Baimang Village in Nanshan District were told to move out temporarily while renovations were carried out.
Many netizens expressed concerns that rents will go up when State-owned companies began comprehensive improvement projects at urban villages after renting them from owners.
The renovation of affordable rental apartments in urban villages is to upgrade the accommodation to make it safer and be of better quality, and rents, in theory, should not go up, the Paper reported in June, citing officials from Shenzhen's housing and construction bureau.
Shenzhen plans to collect 52,000 housing units for public housing by means of unified leasing of urban villages this year. According to the Economic Daily, there are 5.4 million housing units covering about 200 million square meters in urban villages in Shenzhen, accounting for over 60% of the city's rental housing.
To provide more insights into the issue, Xinhua reporters visited a renovated village in Longhua District in July.
A pilot model
Yuanfen New Village in Longhua District was once a typical urban village, but now some residential buildings there have been transformed into Weitang Apartments, providing subsidized rental housing "in small sizes, of high quality and with low rent" for migrants.
It is considered a pilot model of unified leasing of urban villages in Shenzhen.
Yuanfen New Village covers an area of approximately 100,000 square meters. It is adjacent to Metro Line 6's Yuanfen Station and Line 4's Longsheng Station. According to the latest data provided by the community, there are currently about 15,000 residents.
(Continued on P2)
(From Page 1)
In the past, the area suffered from a lack of proper planning, outdated infrastructure, and a disorganized and unclean environment. Additionally, convenient amenities and services were scarce.
In 2018, with the assistance of the local government, the Weitang Apartments company began the micro-renovation of the village, which was later transformed into a long-term rental community.
Hu Wenjing, a 25-year-old woman from Shanxi Province, has been living in Shenzhen for over three years. Her workplace is in Luohu District, and she lives at a Weitang apartment, which is a 40-minute subway ride away. Her small room, covering less than 20 square meters, is fully furnished. Hu told Xinhua she likes this cozy little home.
"The community environment and convenience of life have been improving over the years, and transportation has become more convenient after the subway opened," Hu said.
"The owners have entrusted their houses to us for management for two main reasons. Firstly, they feel more at ease as we take over the responsibilities of property management. Secondly, we invest funds in making micro-renovations and updates to the buildings, enhancing various aspects including fire safety, security, building structure, and internal facilities," a manager with Weitang Apartments said.
Compared to the past large-scale demolition and reconstruction of urban villages, the micro-renovations provide more small-size affordable housing options.
Community
experience
Inside Yuanfen community, Xinhua reporters visited several shops popular among young residents, including fresh supermarkets, ice shops and tea houses. They also experienced various services offered at Weitang Apartments, such as its study room, gym and service center. Tenants can submit any requests through the Weitang app, and intelligent service is available around the clock.
"I like the community cafeteria. A meal there costs only a little over 10 yuan (US$1.4). When I have to work overtime on weekends, I go to the study room to work. The atmosphere there is good, which improves my work efficiency," Hu told Xinhua.
According to the manager, the community was designed to meet the needs of new residents, most of them young. The average age of residents there is 26, with 70% falling within the 18-30 age range. The rent-to-income ratio averages at 17%.
To foster a sense of belonging among residents, the community frequently organizes weekend recreational activities. It also holds public welfare activities during graduation season, including employment policy lectures, training and psychological counseling for graduates. The residents also spontaneously organize activity groups for frisbee, badminton, basketball and other sports.
Rental issues
Will the rental prices increase after the transformation of urban villages into youth apartments? This is the biggest concern for tenants.
According to the Shenzhen Municipal Government's official website, the rental standards for subsidized rental housing in Shenzhen are as follows: for government-allocated rental housing, the rent will be determined as 60% of the market reference rent; for rental housing offered by companies, the rent will be no more than 90% of the market reference rent.
Then how the companies that have invested heavily in community upgrade generate profits?
Gan Wei, president of the Shenzhen Apartment Rental Industry Association, said that for companies, the profits come from providing more diversified services. "For example, by adding commercial and catering facilities that cater to tenants' daily lives, they can generate profits," Gan told Xinhua.
"At present, rental income accounts for approximately 70% of our total income. In the future, we hope to reduce it to below 60%, with non-rental income accounting for over 40% of the total," the manager said.
"Elevator advertisements, snack cabinets, paid printers, dryers, and other projects are constantly enhancing our service offerings, and these initiatives have the potential to generate additional revenue beyond rental fees."