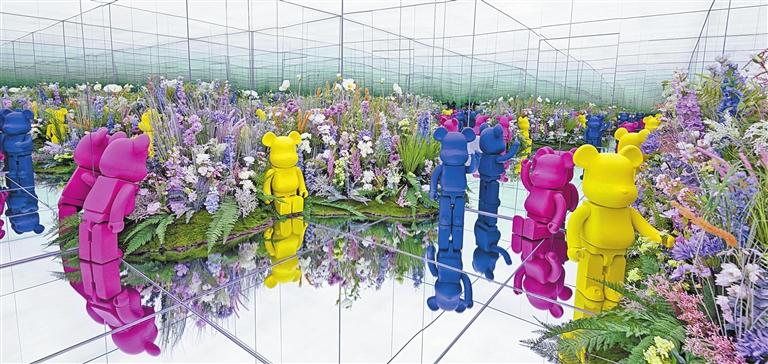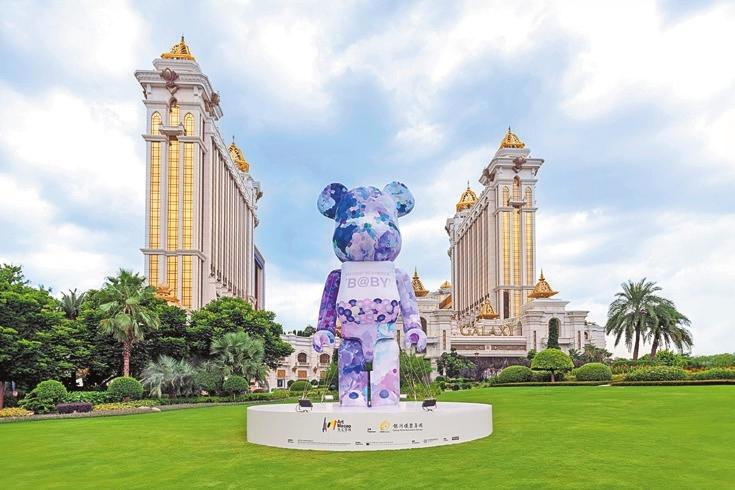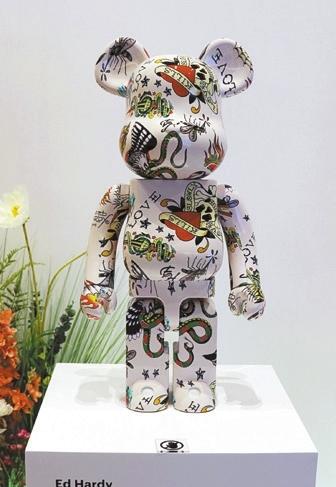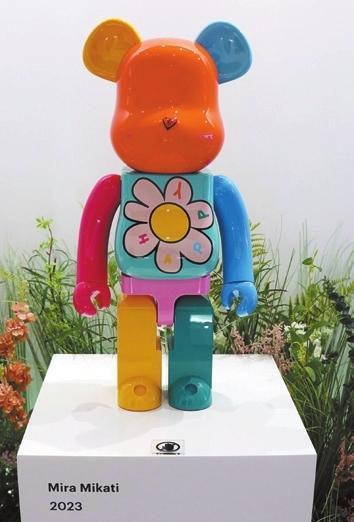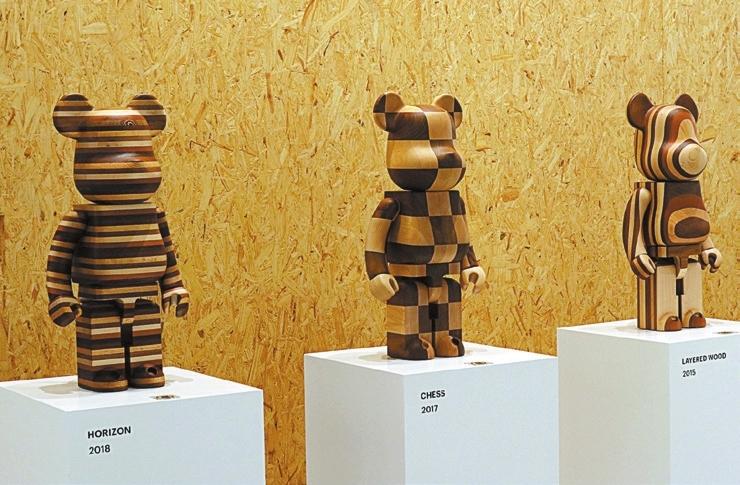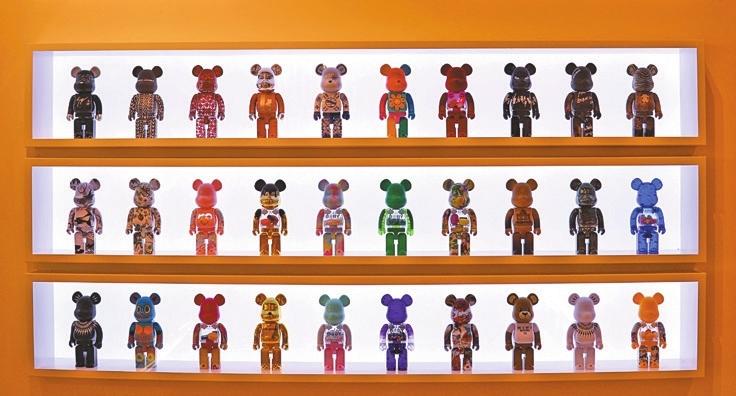 Yang Mei
yangmei_szdaily@163.com
GALAXY Entertainment Group (GEG) has launched the "BE@RBRICK MACAO — World's First Immersive BE@RBRICK Art Exhibition," at multiple locations within the Galaxy Macao Integrated Resort, including GalaxyArt, Pearl Lobby, and the outdoor lawn near Diamond Lobby.
The exhibition, one of the special exhibitions of the Art Macao: Macao International Art Biennale 2023 (Art Macao 2023), is free to the public and will run from now through Sept. 22, offering visitors a cutting-edge art and cultural experience.
Art Macao 2023 is an international artistic extravaganza organized by the Macao Special Administrative Region Government. It brings together local and international creative forces to create large-scale exhibitions. One of the highlights of the festival is the BE@RBRICK exhibition, the most extensive BE@RBRICK themed exhibition ever seen in Macao.
GalaxyArt, one of the highlights of the exhibition, has been transformed into an immersive exhibition space where visitors can fully engage with the art. As soon as visitors step into the exhibition hall, they are greeted by the "BE@RBRICK MACAO" fifth-anniversary display, which offers fans a rare opportunity to revisit the highlights from previous years.
Adjacent to this is the global debut of the BE@RBRICK digital art exhibit, which pushes boundaries by using digital technology to interpret selected BE@RBRICK designs and create a genuine interactive experience.
At the heart of the hall, visitors will find the ingeniously designed "BE@RBRICK Garden" Mirror Room and "BE@RBRICK Infinity" Immersive Room. These areas feature multifaceted, dazzling reflections and all-encompassing light projections, creating a mysterious and enchanting space that immerses visitors in the world of BE@RBRICK.
Another highlight of the exhibition is the special edition BE@RBRICK 1000% created by Macao artist MCZ_Thomas. This unique piece incorporates elements such as lotus flowers that symbolize Macao, and is created through graffiti spray painting.
MCZ_Thomas will also be personally hosting the "MCZ_Thomas Master Class — Graffiti Art Painting" tote bag graffiti workshops every weekend during the exhibition period.
The BE@RBRICK exhibition in the Pearl Lobby showcases 12 limited edition BE@RBRICKs from the brand-new BE@RBRICK MACAO 2023 collections. Visitors can interact with the exhibits to get BE@RBRICK-themed filters, or take and print photos with BE@RBRICK elements as souvenirs.
Another must-see highlight is the world-first and tallest MY FIRST BE@RBRICK B@BY 10000%, towering at over seven meters. Located at the resort's outdoor lawn near the Diamond Lobby, this supersized inflatable art installation is the perfect backdrop for capturing trendy photos that are destined to make a splash on social media.
BE@RBRICK is a collectible toy designed and produced by the Japanese company Medicom Toy. It is a stylized bear with a cubist design, and it comes in a variety of sizes, from 100% (about 7 cm) to 1000% (about 70 cm). BE@RBRICKs are made of a variety of materials, including plastic, vinyl, and wood.
The first BE@RBRICK was released in 1996, and it was a simple, solid-colored figure with a letter in a second color on its chest. Since then, BE@RBRICKs have become increasingly popular, and they are now available in a wide variety of designs, including collaborations with artists, brands, and characters.
Dates: Through Sept. 22
Venue: Galaxy Macao Integrated Resort, Cotai, Macao (澳门路氹城澳门银河综合度假城)
Transport: Take a ferry from Shekou Cruise Home Port to Taipa Ferry Terminal, and then take a taxi or a complimentary shuttle bus to Galaxy Macao (在蛇口邮轮母港坐船前往澳门氹仔码头,然后乘坐的士或免费穿梭巴士抵达澳门银河)