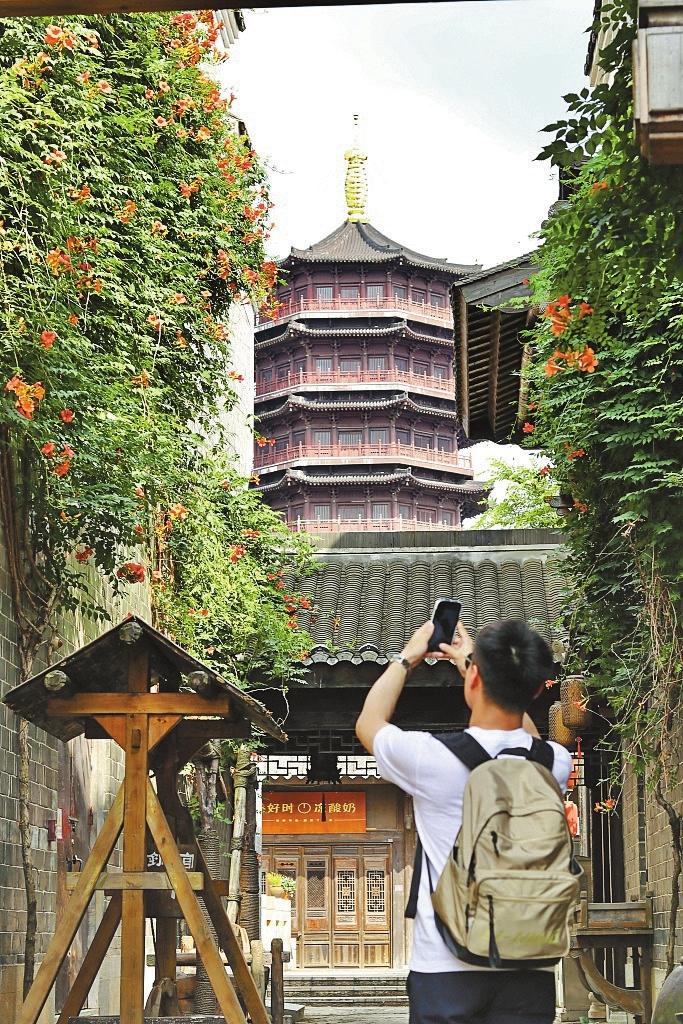 GATHERING a few close friends and embarking on a delightful stroll through the city streets has become a favored activity among young people in China.
Referred to as Citywalk, this trend involves leisurely roaming around urban areas on foot. Participants follow unique, urban routes, immersing themselves in the atmosphere, discovering historic buildings, exploring boutique shops, savoring a cup of coffee, and indulging in authentic local snacks.
What exactly is Citywalk? It can manifest as a guided tour for small groups or a relaxed saunter for individuals or pairs, with the common goal of steering clear of popular tourist spots and large crowds, ensuring a more inclusive experience of the visited places. Across various Chinese social media platforms, Citywalk hashtags and keywords have gained significant popularity as more individuals seek to share their experiences and thoughts online.
Originating in prominent cities like Beijing and Shanghai, the Citywalk phenomenon has begun to spread to second and third-tier cities in China, inspiring greater participation among both attendees and event organizers. Some organizers even invite folk culture enthusiasts and researchers to act as tour guides. One such entrepreneur, Xiao Yiyi, based in Changsha, has recently launched six Citywalk routes in different cities through her social media account. Her aim is to provide visitors with an opportunity to "walk through open-air museums." Xiao's Changsha route includes offbeat attractions such as 19th-century historical architecture, artsy old alleys, and even a stop to savor the local specialty of spicy crawfish. Citywalk not only fosters a deeper connection between young individuals and the city but also offers a new social landscape where like-minded people can easily make friends. Xiao mentioned that her groups usually consist of around a dozen individuals, and the events typically last half a day.
In certain regions like Beijing and Shandong Province, Citywalk has been incorporated into cultural tourism and leisure tour initiatives. Shanghai has launched Citywalk routes that utilize public bus transportation, enabling day-trippers to easily reach far-flung districts and continue their exploration on foot.
Citywalk encapsulates a positive shift for urban travelers, allowing them to select experiences that align with their interests and needs. Also, it presents an opportunity for tour guides and travel service providers to offer more tailored and professional services, catering to the ever-evolving market demands.(CGTN)