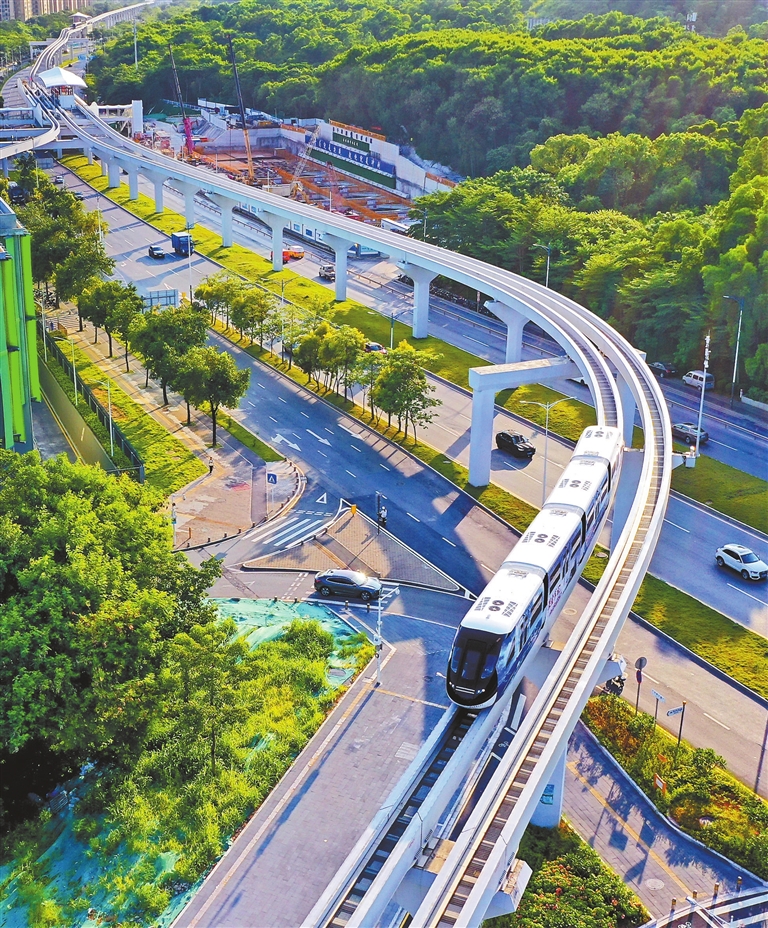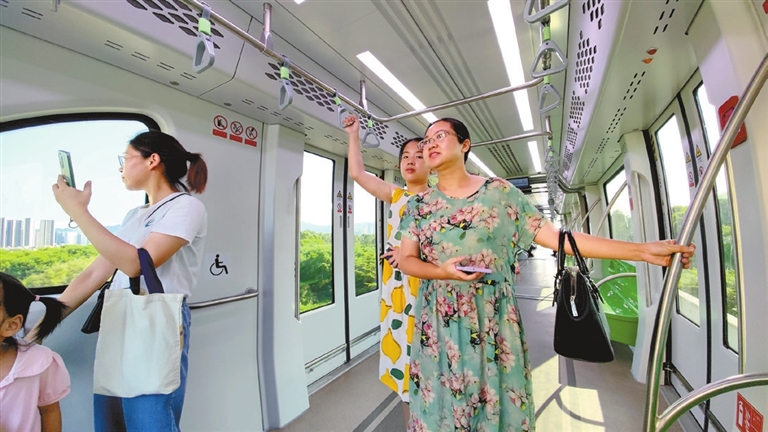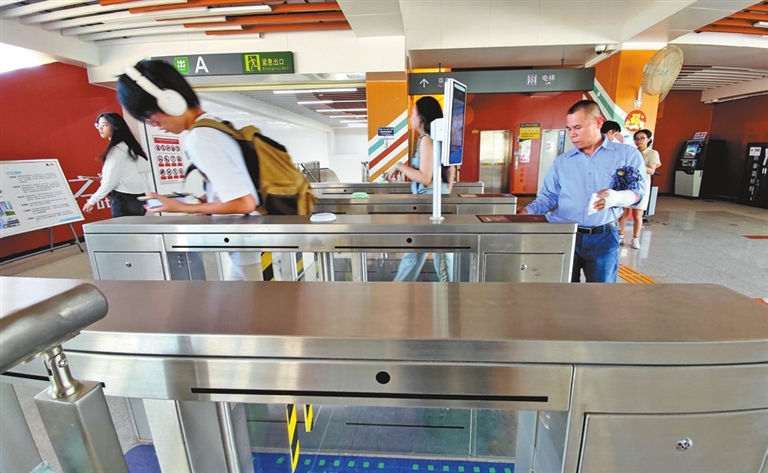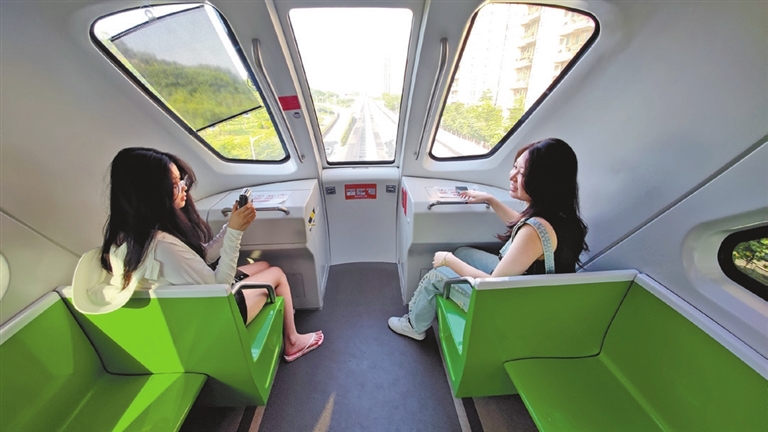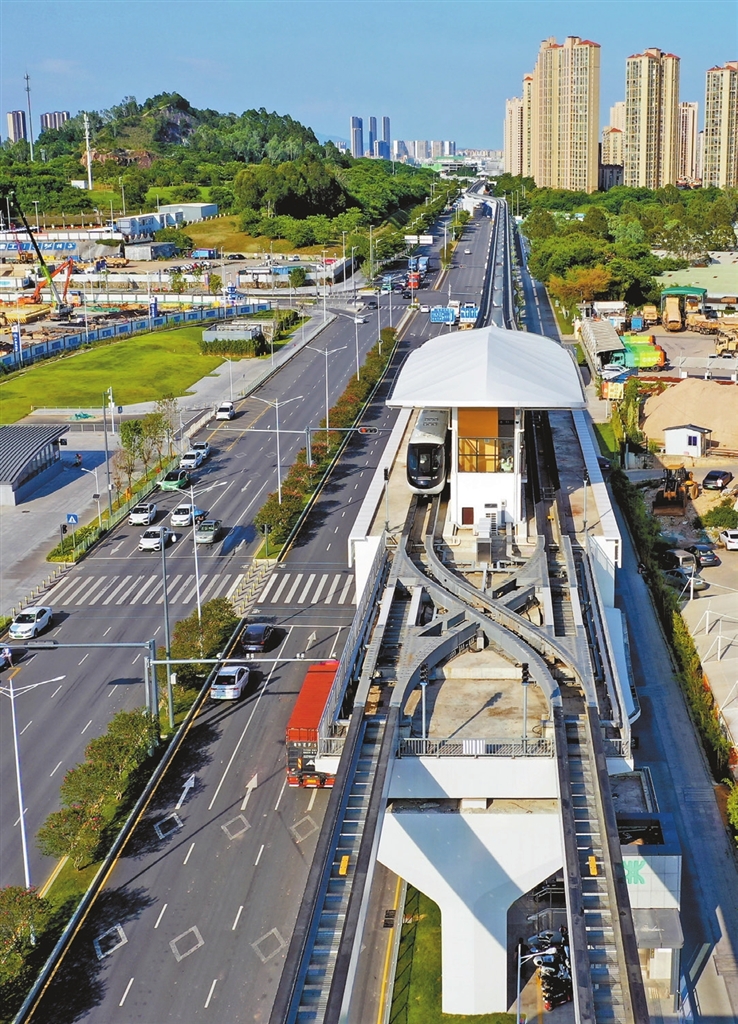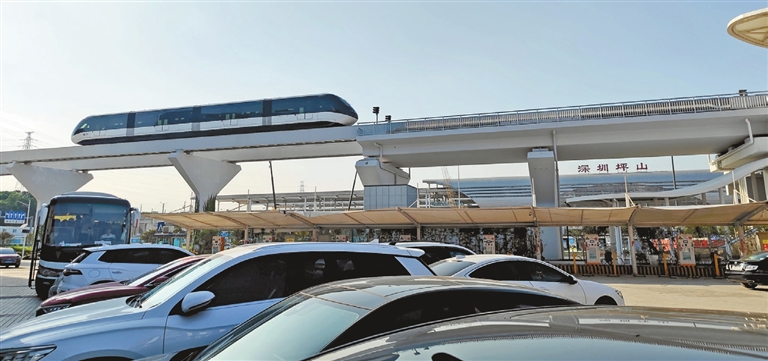 PINGSHAN SkyShuttle Line 1, the first municipal SkyShuttle line in Shenzhen, meets residents' needs for more convenient travel by connecting with Pingshan's major cultural facilities, key industrial zones and Metro stations.
The elevated rail line runs 8.51 kilometers with a total of 11 stations between Pingshan High-speed Railway and BYD North stations.
The SkyShuttle rail transit system, independently developed by BYD, is battery powered and fully autonomous. Passengers can transfer at some stations to Metro lines 14 and 16.
The stylish appearance of the SkyShuttle was designed by BYD's chief designer — Wolfgang Egger, a world-renowned auto designer. Its body looks like that of a rising dragon, an adaptation of a classic Chinese figure. (SD News)