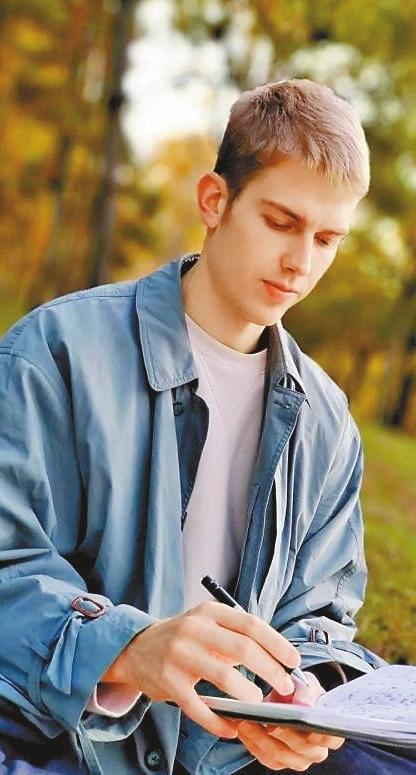 LOCALS who visit a traditional Chinese medicine (TCM) hospital in Zhengzhou, capital of Central China's Henan Province, are often pleasantly surprised to receive treatment from an adept German practitioner specializing in acupuncture. Joel Mikael Walker, a 28-year-old native of Dresden, eastern Germany, arrived in China in 2015, embarking on his journey into the world of TCM. After a year of intensive Chinese language study, he enrolled at Henan University of Chinese Medicine.
Currently pursuing a graduate degree with a specialization in acupuncture and massage therapy, Walker has demonstrated his high level of expertise by providing acupuncture treatment to over 1,000 patients. His mentor at the university, Professor Yu Dongdong, highlighted Walker's proficiency in techniques such as pulse diagnosis, acupuncture, and cupping therapy. "He is well capable of practicing independently," the professor said.
On the popular Chinese short video-sharing and streaming site Douyin, Walker has gained wider recognition under his Chinese name, "Wuming." As an accomplished doctor and internet celebrity, Walker adeptly manages both roles, amassing an impressive following of over 900,000 fans. His online popularity stems primarily from his exceptional linguistic skills, particularly in the Henan dialect.
On his Douyin account, "Wuming in Henan," Walker showcases local culture, dialects, cuisine, and even creates parodies of classic movie scenes in the Henan dialect alongside his Chinese girlfriend. Fully embracing life in Henan, he has formed friendships, developed a fondness for local cuisine, and partaken in gatherings with friends, enjoying local favorites such as Henan-style noodles and soups.
One comment on his video reads, "I am a native of Henan, but your command of the Henan dialect is even more authentic than mine. It's truly remarkable."
His interest in Chinese medicine was ignited during his study of Shaolin kung fu in Henan's Shaolin Temple, where he developed a fascination for traditional Chinese culture and medicine. At the age of 20, he relocated to Henan, driven by a strong desire to further explore the origins of Chinese heritage.
Walker explained his motivation for moving to Henan. "This region is a crucial cradle of Chinese culture, boasting an array of historical sites and renowned practitioners of traditional Chinese medicine. I believed that by studying here, I could gain invaluable insights," he said.
Explaining the essence of TCM, Walker underlined its holistic approach to healing and its emphasis on balance and harmony. He said, "Traditional Chinese medicine views the human body as an integrated whole, emphasizing the balance of yin and yang. It intervenes before physical disorders manifest, preventing illnesses to a certain extent."
Regarding the role of Chinese medicine, Walker drew a parallel to a mediator resolving imbalances within the body. He explained, "When equilibrium is disrupted, much like a couple having disagreements, but not yet resorting to a fight, Chinese medicine acts as an intermediary, stepping in to reconcile the dispute and prevent a full-blown conflict."
While he was on vacation back in Germany In 2019, Walker had the opportunity to use his knowledge of Chinese medicine to help his grandmother, who was suffering from gastrointestinal issues. With a single acupuncture treatment, she experienced a swift recovery. Walker also remotely guided his family members in utilizing traditional Chinese methods for the prevention and treatment of COVID-19, using his expertise to combat the virus.
As Walker's social media presence grows, he feels a sense of responsibility. He shared, "Initially, posting videos on Douyin was just a pastime, but now I want to engage in more meaningful endeavors."
His aspirations include creating a series of bilingual videos that promote TCM and narrate stories of ancient Chinese medical luminaries. Through capturing his visits to the ancestral homes of famous doctors and herb-growing regions, he aims to raise people's awareness of TCM and its profound cultural heritage.
Looking towards the future, Walker remains resolute in his dedication to the field of TCM, be it in China or his homeland Germany.
(Xinhua)