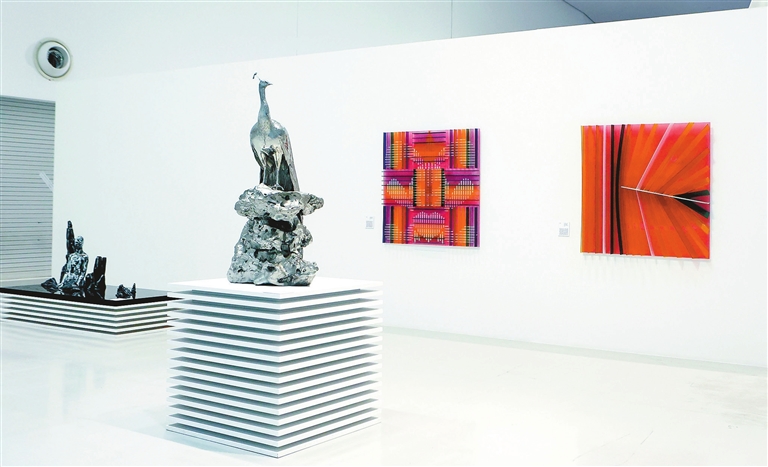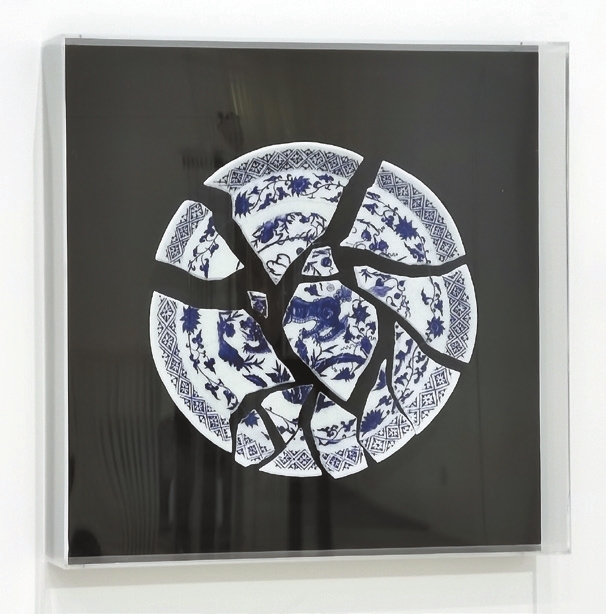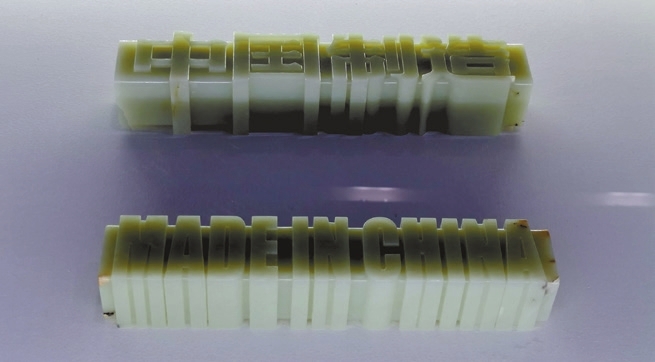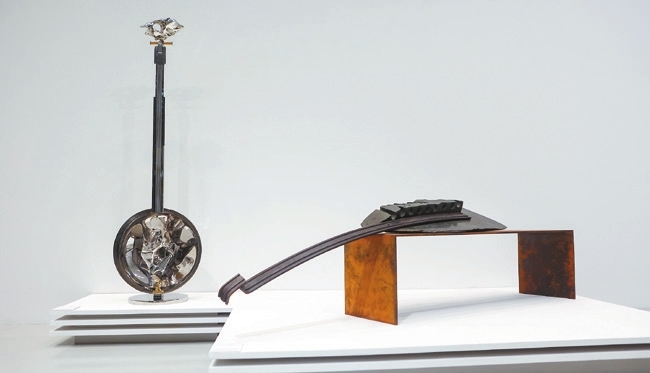 Cao Zhen
caozhen0806@126.com
THE "Traditional Chinese Culture and Contemporary Art Creation Exhibition" at the Shenzhen Museum of Contemporary Art and Urban Planning showcases traditional Chinese art and craft in a contemporary context.
On display are over 100 creations crafted by 32 artists using various materials such as jade, lacquer, ceramic and metals. Visitors will also come across pieces that incorporate unconventional materials. For instance, there is a broken plate that initially appears to be fashioned from blue-and-white porcelain. Upon closer inspection, however, one would discover that it is actually skillfully constructed using wool and felt, exemplifying the ingenious creativity exhibited throughout the exhibition.
The artists featured at the exhibition have employed innovative forms, conducting diverse and multi-perspective artistic explorations. Artist Tan Xun utilized old aluminum basins to craft captivating works. These basins, once commonly found in Chinese households, have now embraced a fresh, contemporary twist.
The exhibition, themed "Root in Profound Culture, Lead Influential Spirit of Era, Commit to Artistic Masterwork, Explore With Sublime Pursuit," presents a captivating juxtaposition of elegant realism and intriguing abstract expression, as well as the charming fusion of traditional Chinese culture and contemporary art.
Supported by the China National Arts Fund and organized by the Central Academy of Fine Arts (CAFA), the exhibition was curated by CAFA professors Wang Shaojun, Zhang Wei and Wu Yongping and held in Beijing and Shanghai before the Shenzhen stop. CAFA organizes the exhibition tour not only to present the exploration of contemporary Chinese culture, but also to showcase the academy's educational and artistic innovation experiences over the years.
Dates: Until Sept. 3
Hours: 10 a.m.-6 p.m., closed Mondays
Tickets: Free
Booking: WeChat account "深圳市当代艺术与城市规划馆"
Venue: Shenzhen Museum of Contemporary Art and Urban Planning, Futian District (深圳市当代艺术与城市规划馆)
Metro: Line 3 or 4 to Children's Palace Station (少年宫站), Exit A2