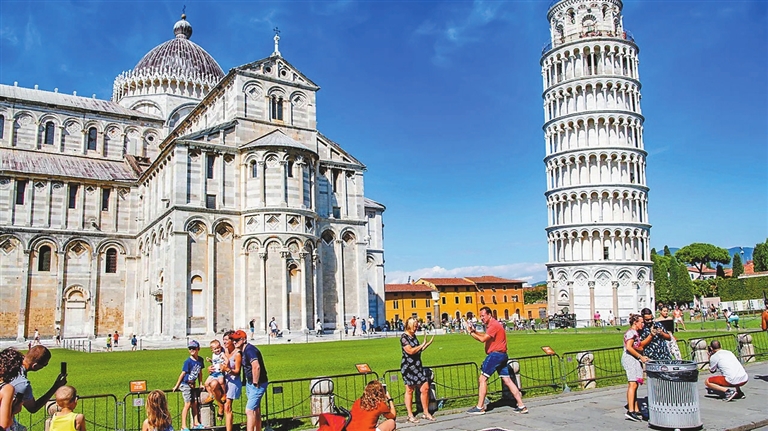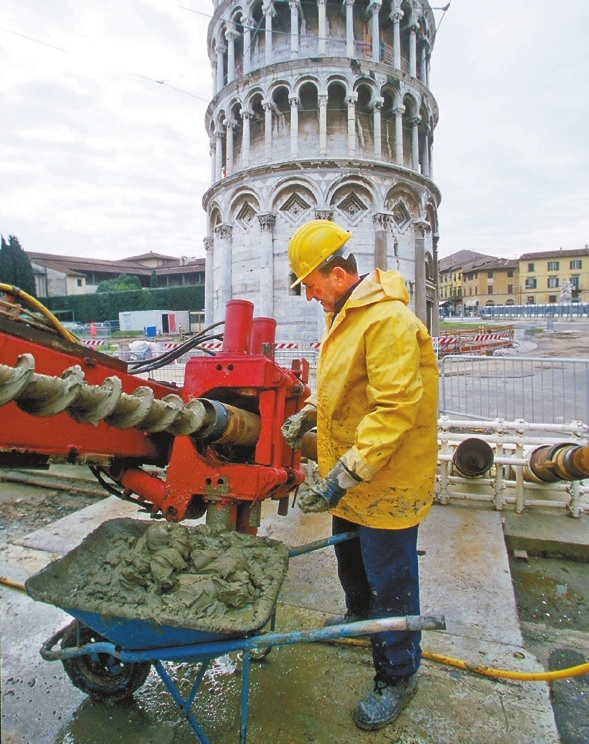 THE Tower of Pisa was once feared on the brink of collapse as the lean that made it such a popular landmark threatened its very existence.
But this week, as the monument celebrated its 850th birthday, the tilting monument's future appearances in jokey tourist photos was assured for years to come as its guardians gave it a clean bill of health.
"Today the bell tower is a stable monument," Andrea Maestrelli, the president of Opera della Primaziale Pisana (OPA), the 1,000-year-old body that looks after the cathedral complex that includes the tower, said Wednesday at a press conference outlining events to celebrate its anniversary.
It wasn't always the case. In the early '90s, the tower, the centerpiece of a UNESCO World Heritage site, reached a lean of 4.5 degrees and fears for its stability led to an international effort to stop it from toppling over, with work lasting eight years from 1993.
Now, experts say its future is "bright," with satellite and terrestrial surveillance currently keeping tabs on even the slightest shift in its position, making the famous bell tower one of the most monitored monuments in the world.
The Tower of Pisa's first foundation stone was laid on Aug. 9, 1173, "thanks to the donation of 60 coins made by a widow named Berta, for the construction of the bell tower of our cathedral," the Archbishop of Pisa Giovanni Paolo Benotto said during Wednesday's press conference.
Trouble over the tower's stability started early. Construction was interrupted at the height of the third open tier of columns due to subsidence and only resumed in 1275 when a further three levels were added.
In an attempt to straighten the tower, the top three floors curved in the opposite direction of the lean. The tower was completed in the middle of the 14th century, when the belfry was added.
As the lean worsened at the end of the 20th century, soil was removed from beneath the foundations on its northern side through a series of perforations, causing an imperceptible reduction of the tilt.
The latest report by the surveillance group that monitors the monument "highlighted that the inclination has decreased by about 460 millimeters, said Maestrelli, adding that the lean has returned to that of the early 19th century.
The consolidation works have allowed this tower to look to the future with "great confidence," he added.
Today the tower is the case study at the center of one of the most complex monitoring systems in the world, OPA's technical director Roberto Cela explained. Thanks to an agreement between Italy's Ministry of Cultural Heritage and OPA, experts integrate satellite monitoring with data collected at ground level. (SD-Agencies)