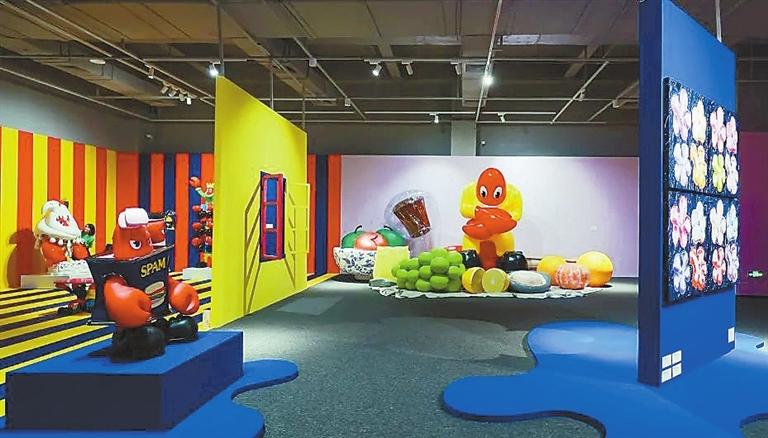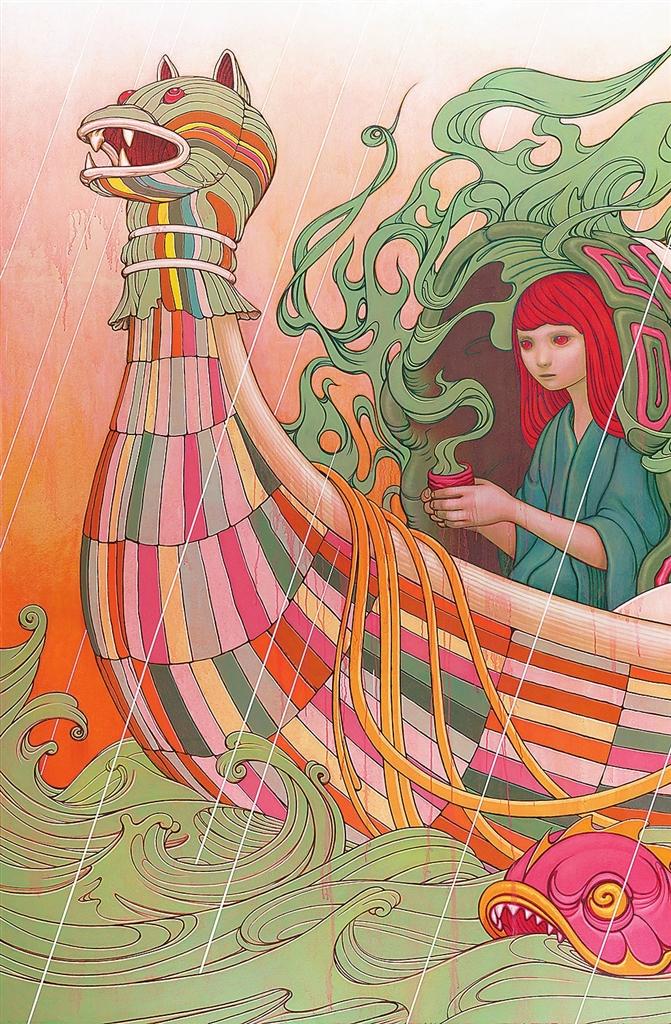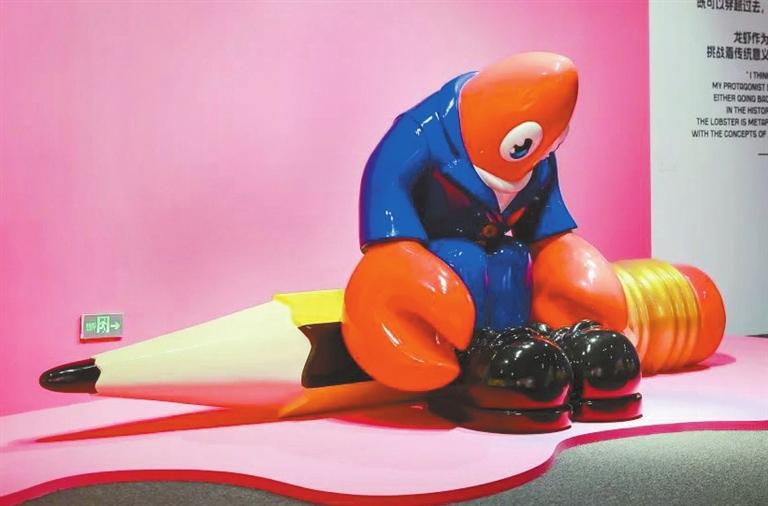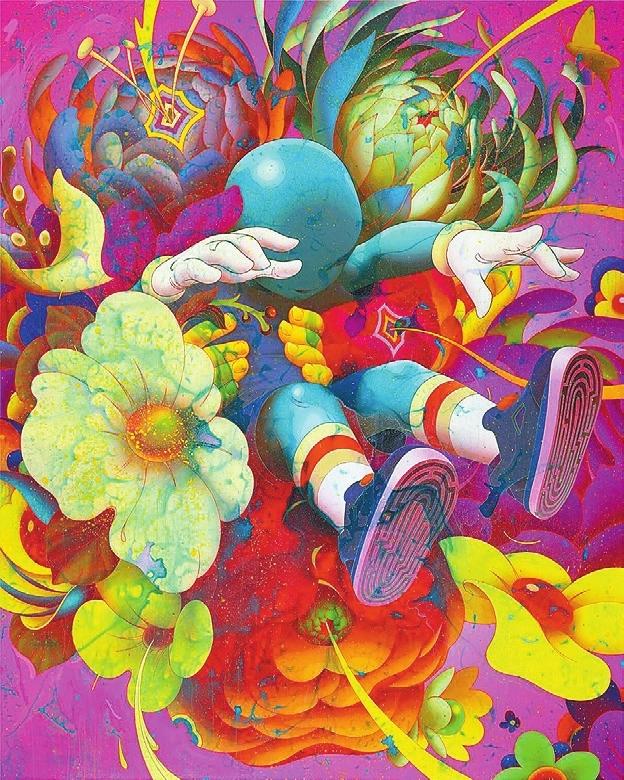 TWO exhibitions with visually stunning imagery and highly energetic objects offer an engaging experience for visitors to the Sea World Culture and Arts Center in Shekou.
Philip Colbert
British artist Philip Colbert is showcasing his lobster artworks at "The Myth of the Lobster Planet" exhibition. His works, including sculptures, giant installations, paintings, industrial designs and new media artworks, promise to bewitch art enthusiasts with their imaginative interpretations.
Colbert's artistic style is characterized by vibrant colors and a whimsical fusion of pop art, surrealism and cultural references. His playful and irreverent approach to art reflects a commentary on consumerism, mass media and the impact of popular culture on contemporary society.
When one examines Colbert's works, the first thing that stands out is his cartoon lobster persona. He once explained that he identifies lobsters as symbols of surrealism, influenced by Dalí's "Lobster Telephone." "In the Dutch still-life period, lobsters were very iconic in table scenes. In a lot of ancient Greek and Roman mosaics, lobsters were also featured fighting octopuses. There is an amazing history of lobsters in art. I'm just combining my passion for both art history and surrealism to create a persona that offers me freedom to explore," he said.
Colbert's practice evokes the style of his pop art forebears such as Andy Warhol and Roy Lichtenstein, while also paying homage to other influential figures across the Western art historical canon including Vincent van Gogh, Anthony Van Dyck and contemporary artist George Condo, to name a few.
Dates: Until Oct. 15
Tickets: 88 yuan
James Jean
Contemporary artist James Jean, who designed a poster for Michelle Yeoh's movie "Everything Everywhere All at Once," is exhibiting his awe-inspiring paintings, sculptures, installations, drafts and research works at the "Eternal Spiral III" exhibition.
Jean is known for his imaginative illustrations which showcase meticulously rendered artworks. He often incorporates elements of fantasy, mythology, nature and the human form into his pieces, creating dreamlike and surreal compositions. His work often features a harmonious balance between organic and abstract elements, with a strong emphasis on intricate linework, and vibrant colors.
Within his artworks, he fuses contemporary subjects with aesthetic techniques inspired by traditional Chinese scroll paintings, Japanese woodblock prints and Renaissance masterpieces. For example, his "Stampede" painting is inspired by Giuseppe Castiglione's "One Hundred Horses" and Leonardo da Vinci's "The Battle of Anghiari." The lines tinged with phthalo blue ink and the wash effect in the painting evoke the glaze on Chinese porcelain. The bold and vigorous lines and brushstrokes that span the composition are imbued with strength and energy. Another two of his paintings are inspired by Théodore Géricault's "The Raft of the Medusa" painting and the fairy tale "Jack and the Beanstalk," respectively.
Jean's art has been featured in various mediums, including book covers, album covers, fashion collaborations and gallery exhibitions. His distinctive style and creative vision have gained him a recognition around the world.
Dates: Until Nov. 17
Tickets: 128 yuan
Venue: Sea World Culture and Arts Center, Nanshan District (海上世界文化艺术中心)
Metro: Line 2 or 12 to Sea World Station (海上世界站), Exit A
(SD News)