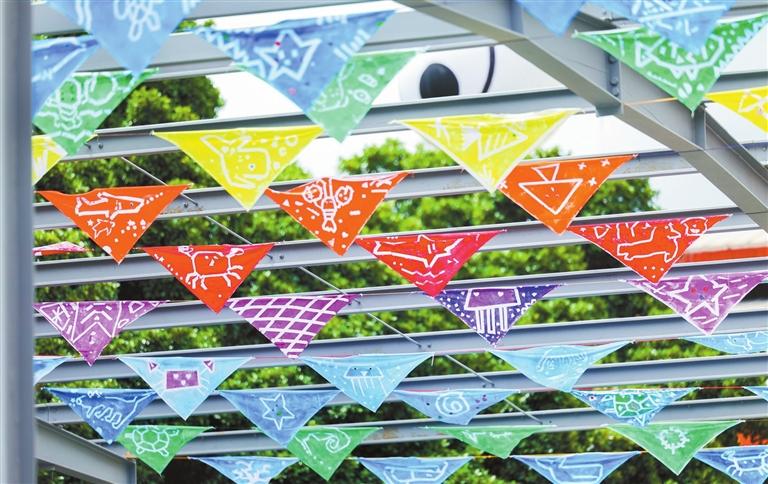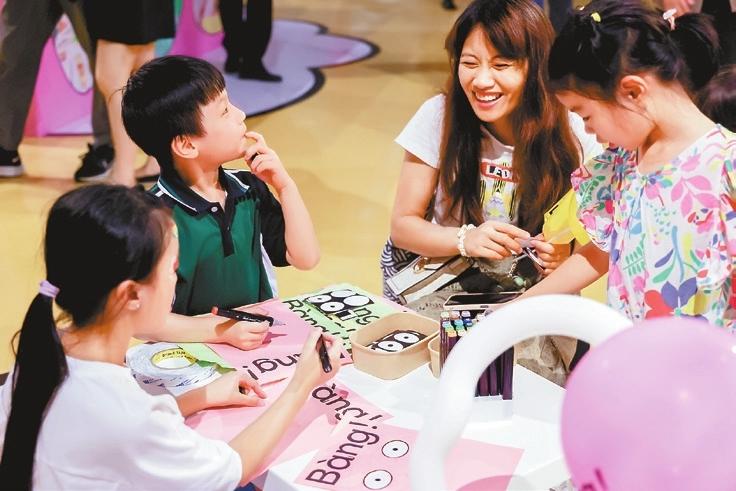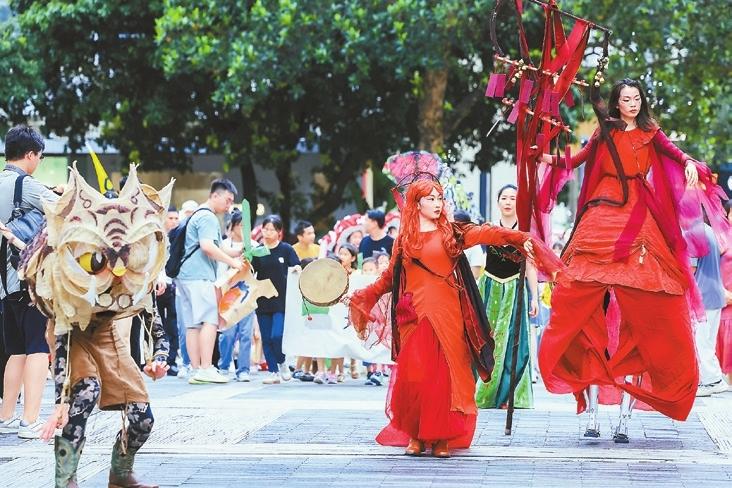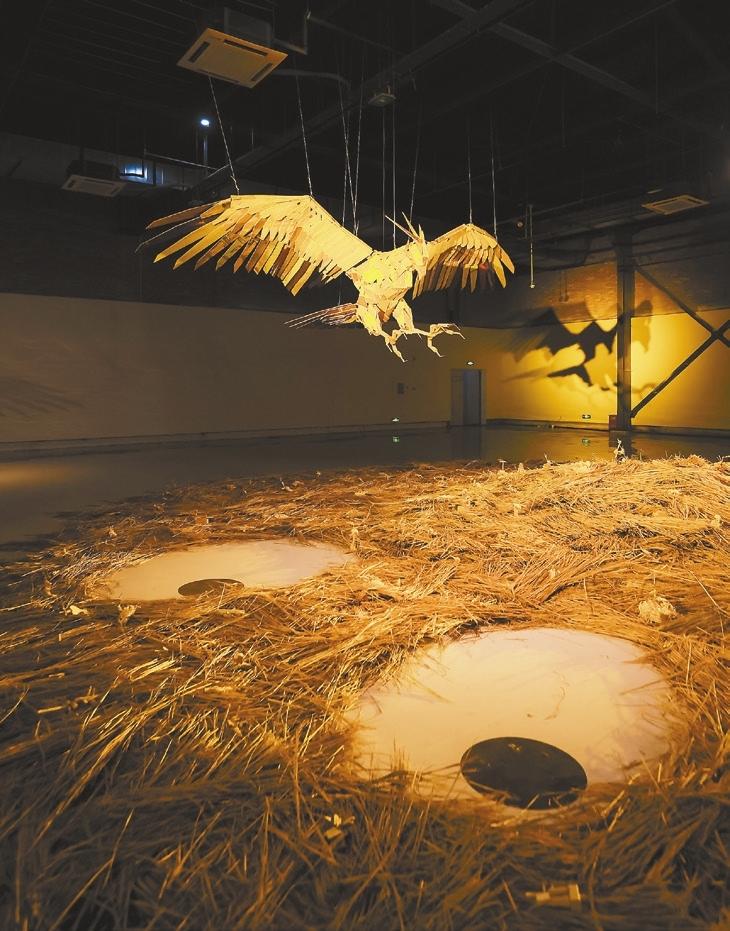 Cao Zhen
caozhen0806@126.com
MANY children may have visited museums and scenic spots during the summer vacation to broaden their vision. As the summer vacation nears its end, the ongoing Bàng! Children's Arts Festival at OCT-LOFT should not be missed.
Themed "Stand by Kids," the festival offers a wonderful opportunity for children to immerse themselves in creativity, art and unique experiences. This upcoming weekend, OCT-LOFT's signature T-Street Creative Mart will host a special edition of the market, setting the stage for children to sell their paintings and handicrafts, encouraging them to express their creativity while gaining valuable communication skills.
On Saturday afternoon, Shenzhen designer Zhang Yihan will captivate young minds with engaging stories about Chinese characters and animals. This session aims to foster an appreciation for the charm of Chinese characters while encouraging children to expand their knowledge of this rich cultural heritage.
Over the past two weekends, the festival also featured lively parades, dazzling outdoor performances and interesting workshops. Children and their parents had the opportunity to create colorful installations under the guidance of Japanese and Shenzhen artists, including Sakura Toshie, Sakura Yasuyuki, Kaji Seiya, Shen Xiaoming and Du Fengsong. These collaborative experiences allowed children to explore their imaginations, learn from talented artists and interact with their parents. Visitors to OCT-LOFT can still admire the vibrant installations at C2 Space and the outside square through Sunday.
Shenzhen, having been included in China's first batch of cities dedicated to building a child-friendly environment, demonstrates its commitment to the well-being and development of its young residents. Initiated in 2021, the Bàng! Children's Arts Festival further highlights Shenzhen's dedication to fostering a child-friendly culture.
"Bàng" in Chinese pinyin means "superb," and the festival provides a perfect platform for children to explore their creative potential and unleash their creativity. With a range of activities such as markets, storytelling sessions, parades, performances and workshops, the festival promotes artistic expression in a child-friendly atmosphere.
Chinese character story session
Time: 3-4 p.m., Aug. 19
Venue: A3+, north area, OCT-LOFT (深圳华侨城创意文化园北区A3+空间)
Metro: Line 2 to Qiaocheng North Station (侨城北站), Exit B
Installation exhibition
Dates: Until Aug. 20
Venue: C2 Space and outside square, north area, OCT-LOFT (深圳华侨城创意文化园北区C2空间及户外广场)
Metro: Line 2 to Qiaocheng North Station (侨城北站), Exit B
T-Street Creative Mart
Dates: Aug. 19-20
Venue: South and north areas, OCT-LOFT (深圳华侨城创意文化园南区、北区)
Metro: Line 1 to Qiaocheng East Station (侨城东站), Exit A; Line 2 to Qiaocheng North Station (侨城北站), Exit B