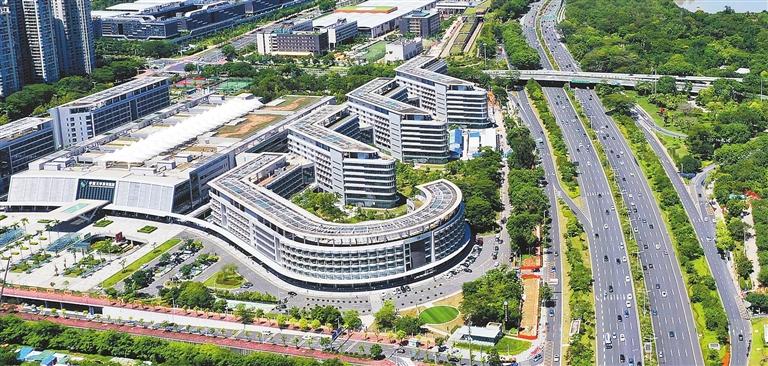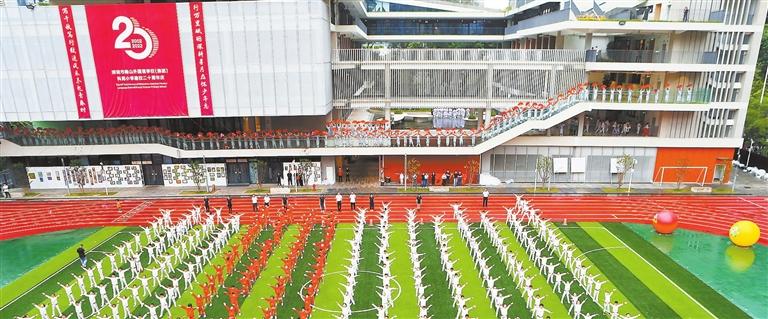 Editor's note
This is the third of a series of in-depth stories dedicated to the fourth anniversary of Shenzhen being tasked with building a pilot demonstration area of socialism with Chinese characteristics. This series aims to showcase some of the impressive strides Shenzhen has made within a short span of four years.
Zhang Yu
JeniZhang13@163.com
FEATURING spacious and bright classrooms, well-equipped functional venues, a 26,000-square-meter all-weather sports space, one standard football pitch and four standard basketball courts, the Yucai Experimental School in Nanshan District is expected to welcome its first batch of students this September.
The school, which adopts a fashionable and aesthetically pleasing design, is one of the over 100 newly built, renovated or expanded schools that opened their doors this year, as Shenzhen has picked up its pace to improve the quality of basic education by increasing school admissions and reinforcing educational resources.
Shenzhen has been tasked to turn itself into a pilot demonstration area of socialism with Chinese characteristics. One of the city's high hopes is anchored in building a high-quality and balanced public service system and establishing a comprehensive and sustainable social security system.
Over the past four years, the city has made significant efforts to enhance the well-being of its citizens and foster a stronger sense of happiness. To accomplish this, a multitude of measures have been implemented, specifically targeting key areas such as education, basic medical services, elderly care, housing, and various other essential public services.
More school seats
Education has been considered the top priority for people's welfare. Enhancing the quality of basic education has been chosen by the city's lawmakers as one of the 10 key projects that aim to improve people's well-being for the year.
Since the beginning of this year, Shenzhen has continued to increase the supply of school admissions for basic education, pushing the city's educational development to a new level, the city's education bureau said.
According to preliminary estimates, 86 out of 188 school projects had been basically completed from January to July this year. It is expected that over 100 school projects will be basically completed by September, with 130,000 additional new school seats.
The 86 school projects provide 77,000 new school seats, including 62,000 for compulsory education in public schools, 4,000 for public senior high schools and 11,000 for kindergartens. The other 102 school projects will offer 147,000 school seats.
"Our research has found that the investment in basic education has the greatest contribution to elevating the people's well-being model city index, and the quality of education in Shenzhen has steadily improved," Ni Shiguang, a professor from the Tsinghua Shenzhen International Graduate School, said.
Ni's research has focused on the key metrics related to improving people's welfare and sense of happiness. "Education is the foundation of a country, and any investment is worth it," Ni said.
Better medical
services
Optimizing the supply of medical and health care services has also been put on top of the city's agenda.
Shenzhen's medical service expenses accounted for 13.52% of the local fiscal expenditure last year, according to a white paper released by the Healthy Shenzhen Initiative Promotion Committee Office earlier this month.
The city spent 67.55 billion yuan (US$9.36 billion) on health last year, up from 51.1 billion yuan in 2021, as per the white paper. The figure was 44.05 billion yuan in 2020 and 33.55 billion yuan in 2019, according to official data.
As of the end of 2022, Shenzhen had 5,201 medical institutions and 145,200 health workers, compared to 4,513 medical institutions and 125,354 health workers by the end of 2019.
In 2022, Shenzhen achieved yet another milestone as seven additional hospitals in the city were recognized as having attained the highest level of excellence on the mainland. This remarkable accomplishment raised the total number of such top-tier hospitals in Shenzhen to 32.
(Continued on P4)