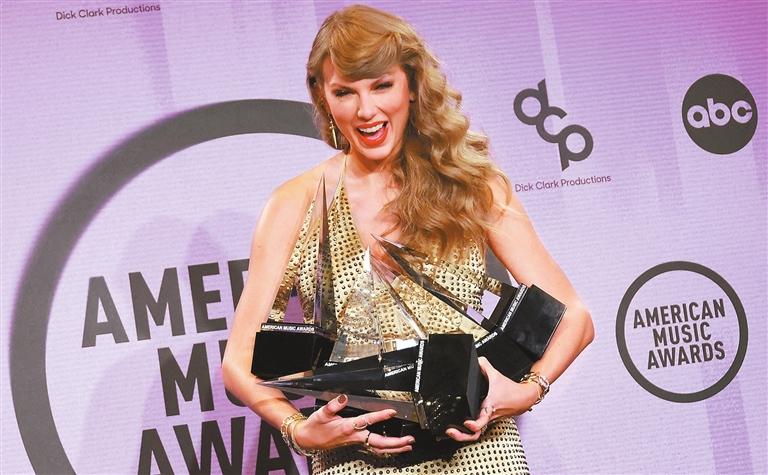 POETRY, prose and now songwriting: Ghent University in Belgium is launching a new literature course dedicated to the literary merit of Taylor Swift's discography. This fall, "Literature: Taylor's Version" — a nod to the artist's re-recorded album titles — will be available to students, curated by assistant professor Elly McCausland.
McCausland — author of the blog "Swifterature," which compares the pop star's themes, imagery and use of language to writers including Sylvia Plath, Charles Dickens and William Shakespeare — will use Swift's work to engage with literature "from the Medieval period to the Victorian," including Geoffrey Chaucer's "Troilus and Criseyde," Shakespeare's "The Tempest" and Charlotte Brontë's "Villette," as well as the work of contemporary authors including Margaret Atwood and Simon Armitage.
"Highly prolific and autobiographical in her songwriting, Swift makes frequent allusions to canonical literary texts in her music," the class syllabus explains. "Using Swift's work as a springboard, we will explore, among other topics, literary feminism, ecocriticism, fan studies, and tropes such as the anti-hero. Swift's enduring popularity stems, at least in part, from the heavily intertextual aspect of her work, and this course will dig deeper to explore its literary roots."
Registration, "is open to all, including those who do not consider themselves fans of Taylor Swift (or may never have encountered her music)," the syllabus continues. "The purpose of the course is to think critically about Swift as an artist and writer, and to use the popularity of her music as a 'way in' to a corpus of literature that may have shaped her work."
McCausland received both her Bachelor's and Master's degrees from Oxford University, in English Literature and Medieval English Literature respectively, and also received a Ph.D from the University of York in the United Kingdom. She previously taught at the University of Oslo in Norway. Swift's songwriting had been on her mind as a subject worthy of scholarly analysis for "a while," she said, but "really crystallized" with the release of Swift's latest album "Midnights" last fall.
"There's a song called 'The Great War,' which uses the First World War as an analogy for heartbreak… That made me think of Sylvia Plath's poem 'Daddy,' in which she uses the Holocaust to discuss her troubled relationship with her father," McCausland explained. "This appropriation of historical pain and war as a metaphor (for love and loss) — I started thinking about other literary parallels and that's where the course came from."
(SD-Agencies)