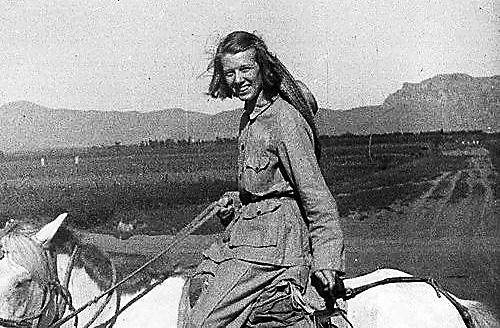 CANADIAN educator and anthropologist Isabel Crook, who pioneered English-language teaching in New China and was a recipient of the Friendship Medal, China's highest honor for foreigners, died Sunday in Beijing at the age of 107.
Crook, who lived and worked in China for more than 90 years, witnessed and participated in the development of China's foreign-language education, according to a eulogy released by Beijing Foreign Studies University, where she taught English for more than 70 years.
She cultivated a large number of foreign language talent in China and made significant contribution to China's education, its friendly cooperation with other countries and its people-to-people exchanges, the eulogy said.
She helped compile China's first English-language textbooks for college students and was instrumental in English discipline building, reform and teachers' development. As an anthropologist and sociologist with communist ideals, she wrote books recording China's revolutionary undertakings and presented to the world a real and vivid picture of the country.
Crook was born Dec. 15, 1915, to a Canadian missionary family in Chengdu, Southwest China's Sichuan Province.
At the age of 23, she graduated from the University of Toronto in Canada with a master's degree in anthropology and started field research in rural parts of Sichuan. She became a member of the Communist Party of Great Britain after meeting her future husband, David Crook, in China in the early 1940s.
In 1947, the couple was warmly welcomed by the Communist Party of China to observe and study the revolutionary land reform taking place in the country. A year later, they accepted the invitation to teach at what is now Beijing Foreign Studies University (BFSU). David Crook passed away in 2000 at the age of 90.
Two days before she died, Isabel Crook attended a public event organized by BFSU and the Foreign Language Teaching and Research Press, the university said. Honoring her wishes, there won't be a public funeral and her remains will be donated for medical research, it added.
Jia Qianfan, who graduated from BFSU in 2018 with a bachelor's degree in English translation and interpretation, said she received the Crooks Scholarship, conferred by Isabel and Michael Crook, at the age of 18.
"I consider the scholarship the first important gift of my adult life, and it has always been a source of motivation for me," she said, adding that Isabel Crook is "an idol for all foreign-language learners and practitioners" in China. (China Daily)