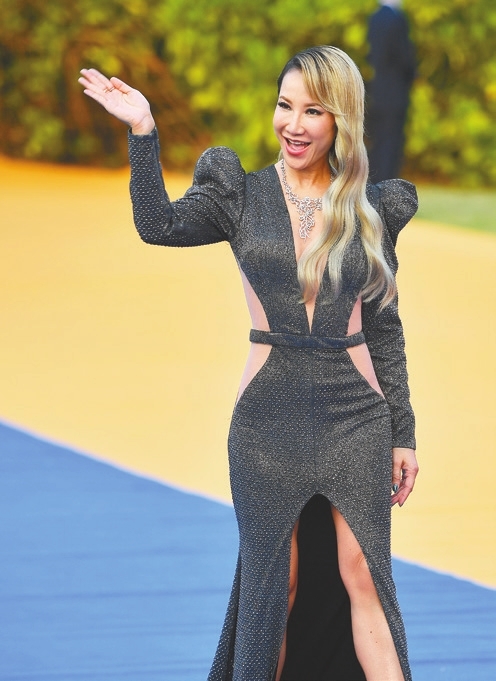 ZHEJIANG Media Group announced that it will launch an investigation into its popular television series, "Sing! China," following a viral audio clip claiming mistreatment of the late pop diva Coco Lee on the show.
In an announcement posted on the media group's official website Sunday evening, it acknowledged the concerns and opinions expressed by viewers and netizens regarding the program, which is broadcast on Zhejiang Satellite TV. The media group pledged to enhance its supervision of the show and urged the program's producer, a Shanghai-based company, to ensure fairness and justice for all participants.
The announcement mentioned the contributions of the renowned singer-songwriter Lee, who passed away at the age of 48 on July 5. It paid tribute to her role as a mentor on the show and her exceptional singing talents that will always be remembered.
The decision to investigate the matter came after a nine-minute audio clip went viral on Chinese social media in the past week. In the clip, Lee expressed her frustration over a discriminatory decision, questioning why one contestant was eliminated while another contestant with lower scores was given a second chance to proceed to the next round. The widespread clip caused considerable outrage, sparking discussions and debates on the show's fairness.
As of Monday, a post titled "Exposure of Coco Lee's complaint on 'Sing! China'" became the top trending topic on the microblogging platform Sina Weibo, amassing over 2.65 billion views and generating approximately 386,000 discussions.
Last Thursday evening, the production team of "Sing! China" issued a response regarding the audio clips through their official Weibo account. They claimed that some netizens had intentionally manipulated the audio to amplify Lee's complaints about the show.
"Sing! China" is a singing competition that aims to discover new talents within both the professional and amateur ranks. It is a rebranded version of "The Voice of China," which premiered in July 2012. The program has worked with 23 mentors and featured nearly 1,000 contestants.
Lee, a Hong Kong-based singer, tragically attempted suicide at her home July 2 and subsequently fell into a coma. She was rushed to the hospital in an unconscious state and was pronounced dead July 5. According to a statement released by her sister Nancy Lee on July 5, the singer had struggled with depression in recent years. Lee is best remembered for performing "A Love Before Time" for the film "Crouching Tiger, Hidden Dragon" at the Academy Awards in 2001.
(China Daily)