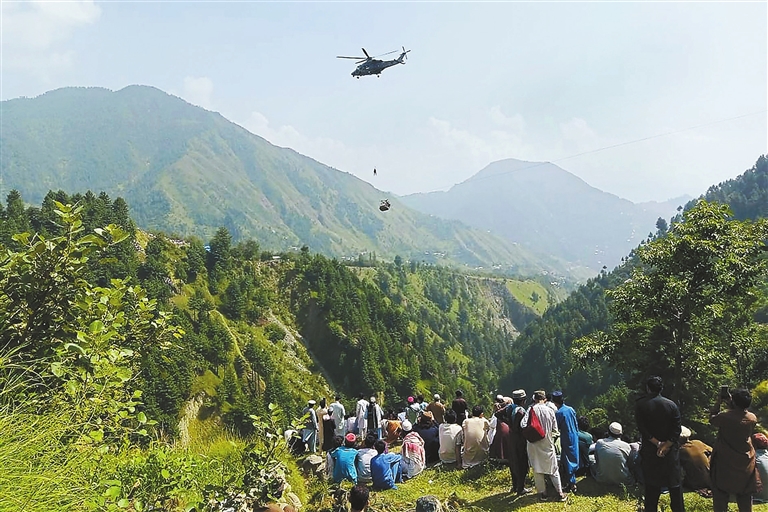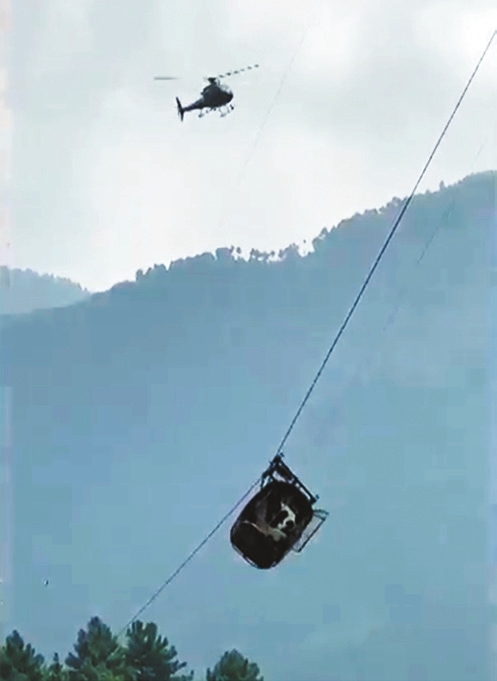 People watch as a military helicopter is in the midst of a rescue operation that lifted eight people from a stranded cable car in northwest Pakistan on Tuesday.
After a 14-hour ordeal, all eight people, including six children and two adults, who were stranded on a cable car dangling hundreds of meters over a valley in northwest Pakistan have been rescued, the country's caretaker Prime Minister Anwaar ul Haq Kakar said in a statement.
The rescue began Tuesday morning local time after six children and two teachers were traveling to school in the province of Khyber Pakhtunkhwa when one of the gondola's cables snapped, leaving them stuck some 300 meters above a valley, officials said.