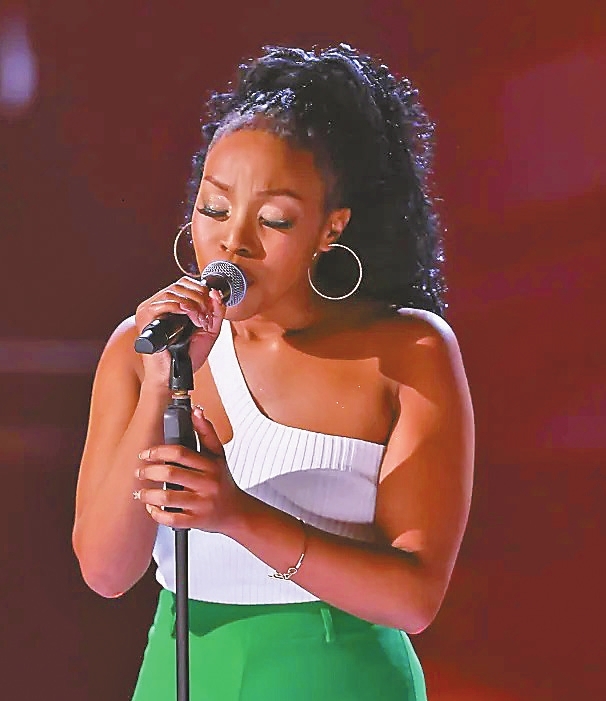 A FORTNIGHT ago, Motswedi Modiba was a South African singer showing signs of a promising career in her home country. Now she's a breakout hit on one of China's largest reality TV shows after wowing millions with her performance in Mandarin.
Modiba, reported to be the first Black and African contestant on "Sing! China," impressed the judges with her cover of the ballad "Love" by Karen Mok.
The competition, in its 11th season, follows a similar format to "The Voice" in the U.S., with the first round judged blind. Two of the four judges selected Modiba to progress to the next round, forcing the singer to pick one as a mentor for the latter stage of the competition — she chose singer, rapper and actor Wilber Pan.
The singer took Chinese social media by storm: "How could Motswedi sing so well?" wrote music blogger Radio Utopia to their 11.8 million followers on Weibo, while the hashtag "I cannot compete with Motswedi" trended in reference to a quote from competition judge Joker Xue.
Born in Tshwane, South Africa, the 26-year-old had learned Mandarin from age 6 to 18 at a Pretoria Chinese School. In high school, Modiba entered an international language contest called the Chinese Bridge Competition, winning the national category, and earned a scholarship to study Chinese language and literature at Yunnan Normal University in Kunming.
Until recently, she was studying for a master's degree in jazz arts at the Manhattan School of Music, New York. After joking with friends about trying to make a viral hit on Douyin, she posted a video of her singing in March. "It did go viral," she recalled. Emails began landing in her inbox, including one from a producer of "Sing! China." By June she was in China preparing to audition. She now commands more than 250,000 followers on Douyin.(SD-Agencies)