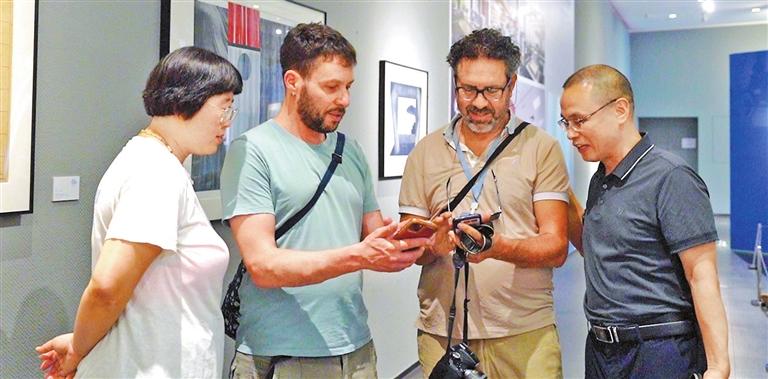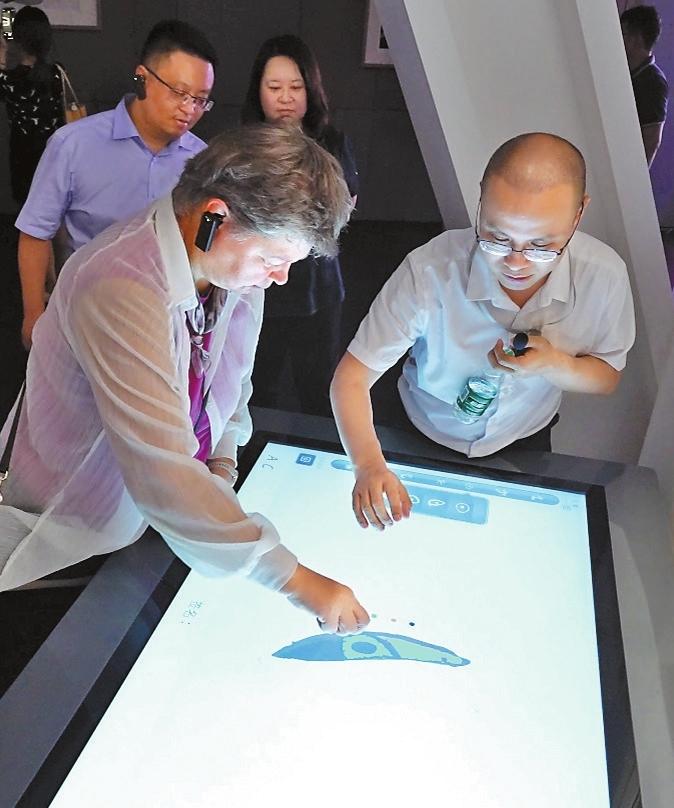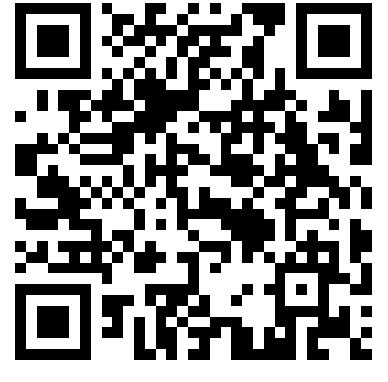 Chen Siqi
vankochensq@163.com
WHEN it comes to the printmaking artworks showcased at China Printmaking Museum in the Guanlan Printmaking Original Base in Longhua District, Zhao Jiachun possesses extensive knowledge of the background stories behind every piece. Having dedicated 20 years to printmaking, especially in research and international exchange, Zhao, deputy director of the museum, is intimately familiar with nearly every artwork collected and exhibited. This is particularly true for the exhibitions he curates, as he devotes time to personally engaging with the international artists to introduce their works to the museum.
While studying printmaking research at Shenzhen University, Zhao had his horizons widened. His encounter with numerous printmaking artists helped him realize that it is crucial not only to stay informed about the developments within the domestic printmaking arena, but also to have an understanding of its progress on a global scale.
Intl. collaboration
Zhao joined the Guanlan Printmaking Original Base in 2007. In 2008, the base opened to the public and established a workshop where artists could create their artworks. It has now evolved into a hub for printmaking collection, marketing, communication and creation and hosted over 1,000 international artists from 98 countries and regions, who have produced more than 90,000 printmaking artworks. The base, which originated from a historical Hakka-style village dating back 300 years, now exudes an international atmosphere.
Visiting artists spend varying lengths of time at the base, ranging from a few weeks to over a year. Some artists return for multiple visits, like Kim Hyvnju, a South Korean artist, and her Australian husband Damen Kowarsky.
"The facilities and people working at Guanlan are incredible," Kim said. Kim's appreciation was echoed by Kowarsky.
"The base allows artists from all over the world to create art, connect with one another, and share knowledge and ideas," he said.
Kim said she was intrigued and decided to spend some time at the base after hearing Zhao's description of the base by chance. She found that her experience at the base exceeded her expectations.
Shared humanity
The exhibition "Vision of Interaction — International Contemporary Printmaking Ecosystem," which concluded last month, was curated by Zhao. The exhibition featured a remarkable collection of 140 artworks by 82 artists from 38 countries and was chosen as one of the Selected Projects of the 2022 National Art Museums Young Curators Support Program by the Ministry of Culture and Tourism.
The exhibition's success can be attributed to the meticulous groundwork Zhao has laid over time.
In interacting with printmaking artists, Zhao has developed a habit of keeping diaries, capturing the fascinating stories of these artists from diverse cultural backgrounds. These experiences inspired him to curate the exhibition.
Zhao and his team have also established personal connections with visiting artists, picking them up at the airport and seeing them off when they leave. During the artists' stay in the base, Zhao and his colleagues work together and share meals with them.
"We may have grown up in different cultures, but we forge friendships," Zhao said. "I learn from the artists to sing classic songs in their languages. Now I can sing more than 10 songs in different languages."
To foster cultural understanding, Zhao initiated a public education program, where individuals from various countries were invited to create prints of flowers or plants that represent their own countries and regions.
At this program, the participants discovered that Sofia, capital of Bulgaria, was known for its widespread cultivation of rose.
This knowledge has helped create a sense of familiarity when he meets people from that city, he said.
"This is how we establish trust with international artists. When people feel respected, they are more inclined to reciprocate that respect," Zhao said.
Super interpreter
Traditional printmaking techniques, including woodcut, etching and lithography, have a rich history.
"Woodcutting has deep cultural roots in China. It can be dated back over 1,000 years to the spread of Buddhism in China. Etching originated in Europe, while lithography can be traced back to its origins in Germany," Zhao said while acting as the interpreter during an international delegation's tour in the museum in June.
Zhao's expertise in printmaking, his command of the English language and deep familiarity with the museum have made him an ideal candidate for conducting guided tours at the museum.
"The visitors serve as communication ambassadors, telling their experiences in Guanlan and Shenzhen to the rest of the world," Zhao said.