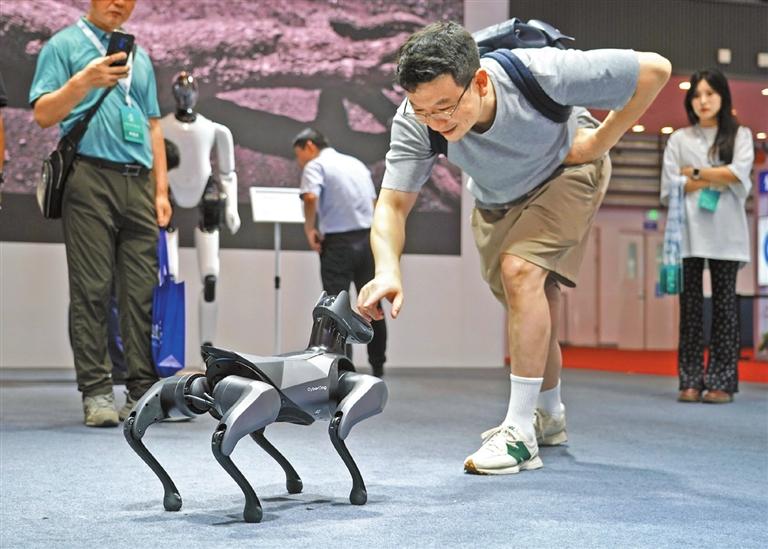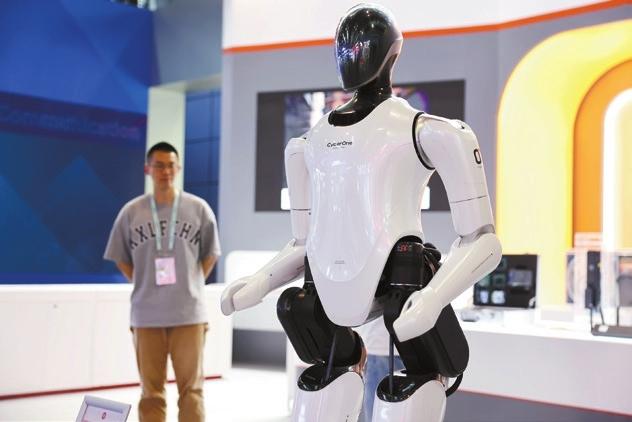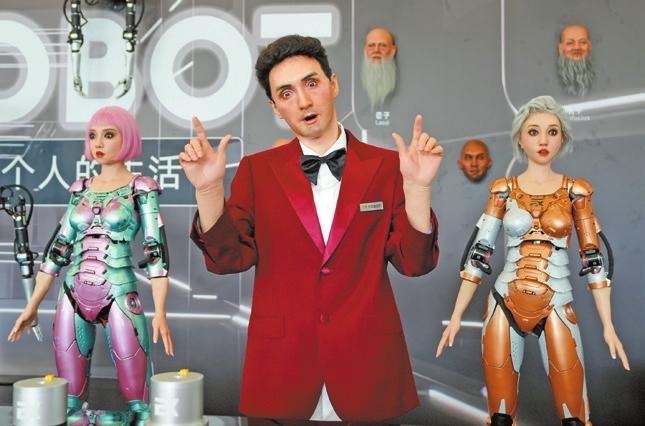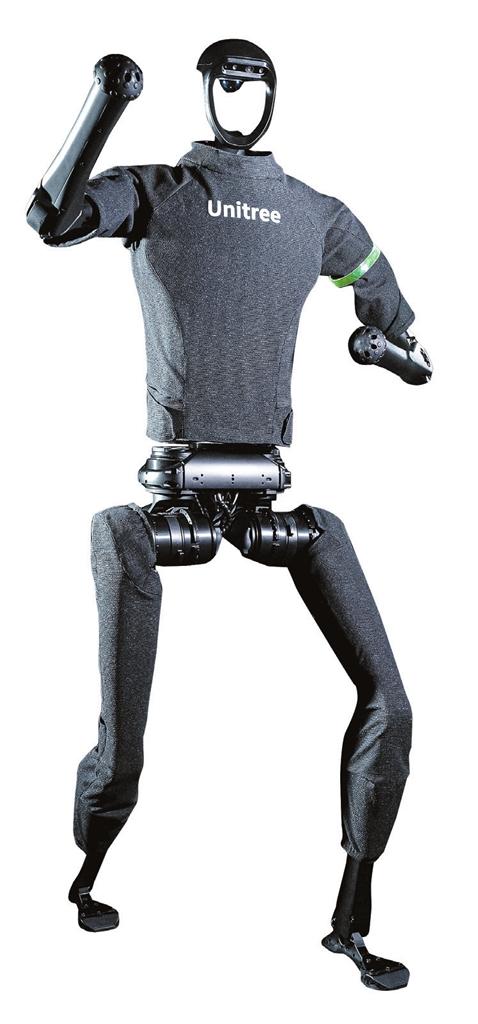 CHINESE tech companies are venturing into human-like robotics in an attempt to cash in on the huge market opportunities in coming years.
At the week-long World Robot Conference 2023 (WRC 2023) in mid-August in Beijing, eager attendees were treated to a remarkable display of cutting-edge robotic prowess. The humanoids arguably took center stage, astonishing enthralled visitors with mesmerizing dance routines, jaw-dropping somersaults and meticulously choreographed hand gestures.
Among more than a dozen humanoid showpieces, many eyes were on Unitree H1, a 1.8-meter, 47-kilogram and laser-radar-equipped humanoid that can move over 1.5 meters per second.
Its maximum knee joint torque reaches 360 newton-meters and the single leg has five degrees of freedom, according to the Hangzhou-based robotics startup whose machines were featured at the opening ceremony of 2022 Winter Olympics and the pre-game performance of 2023 Super Bowl.
A demo clip played at the booth showed that this lanky, futuristic robot was capable of restoring balance within two steps in wake of an abrupt kicking assault, and it could even slightly sidestep in advance after sensing a human evaluator's foot-lifting intention.
Unitree H1 has even moved tech industry leaders, with Andrej Karpathy, a founding member at OpenAI, the developer of ChatGPT, tweeting, "I want one. Or two. A few."
Karpathy's wish may soon come true, as Unitree developers hope to roll out their robotic tech to industrial and consumer projects within the coming years.
CyberOne, an emotion-detecting humanoid robot, developed by Xiaomi, the renowned Chinese consumer electronics manufacturer, was also a magnet in the WRC. Measuring 170 cm high and weighing 52 kg, it supports up to 21 degrees of freedom in motion and achieves a real-time response speed that allows full human movement simulation.
"Humanoids can integrate the functions of multiple single-purpose devices like mechanical arms," said Shao Yuanxin, Xiaomi's project manager, at the booth. "CyberOne is expected to be used in Xiaomi's smart manufacturing."
A group of humanoids with extremely flexible joints cut dashing figures when they played the complex Chinese choreography "Thousand-Hand Bodhisattva" at the 2023 World Artificial Intelligence Conference held in Shanghai last month. At WRC 2023, the developer, Dataa Robotics programmed the Cloud Ginger robots to play basketball, and true to the humans they emulate, some of their shots missed the basket.
Tora, an artificial intelligence-driven robot developed by PaXini Tech, showcased its strength and tactile sense. The "sensitive" machine can feel the shape, temperature, rigidity and roughness of an object. Its tailored editions have already been used in cargo-sorting, hotel service and elderly care, according to the Shenzhen-based startup.
Rounding out the big hitters at this year's show were robotics giant Ubtech's Panda Robot, Wukong from Zhejiang University, "Dreame" created by a Chinese robot vacuum cleaner, and Xiaobei from China Electronics Technology Group Corporation.
About 160 Chinese and overseas robotic manufacturers brought nearly 600 exhibits to the WRC 2023; one-tenth enjoying their global premier.
Following the market frenzy surrounding robotic dogs, a surge of Chinese investors has eagerly shifted their focus to humanoids over the past two years. According to industry projections, the burgeoning humanoid market is poised to skyrocket to about 75 billion yuan (US$10.29 billion) by 2025.
Supported by increasingly powerful AI capability, humanoids are turning smarter. However, their affordability is a challenge for quick market applications, according to analysts.
"As a manufactured good, humanoids can only have a solid market when costs are lowered to an acceptable level," said Guo Qianqian, an analyst from Essence Securities.
At less than US$90,000, Unitree H1's "price tag can be a game changer," said Jim Fan, a research scientist at AI chip giant NVIDIA in a tweet, arguing that Boston Dynamics' robotic dog costs US$75,000 and is arguably much less complex. It is "within budget for many university labs and almost dirt-cheap for tech companies," said Fan. (Xinhua)