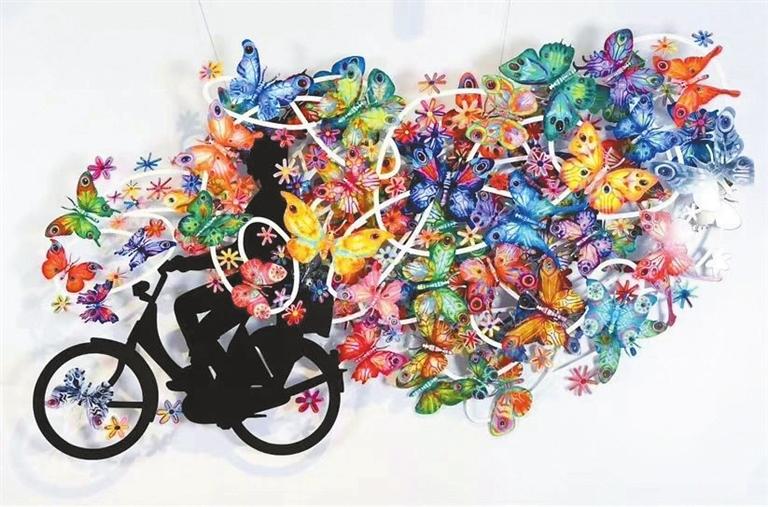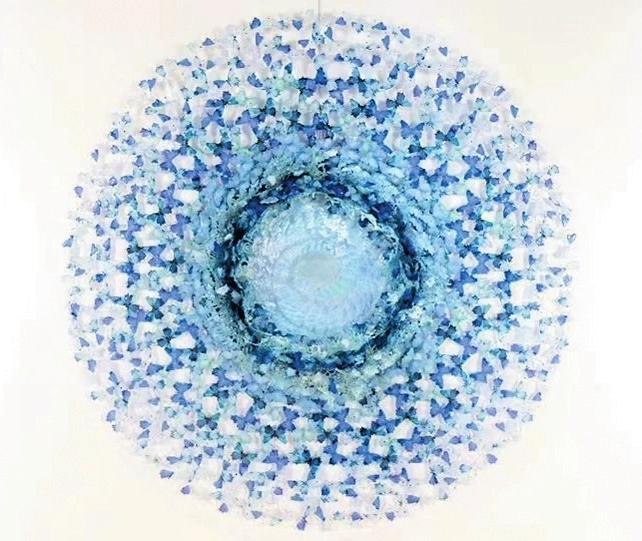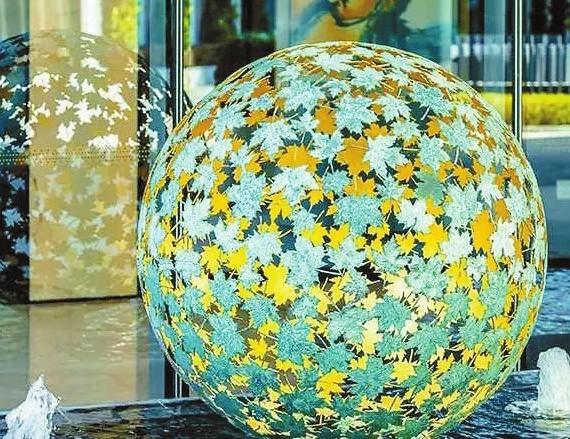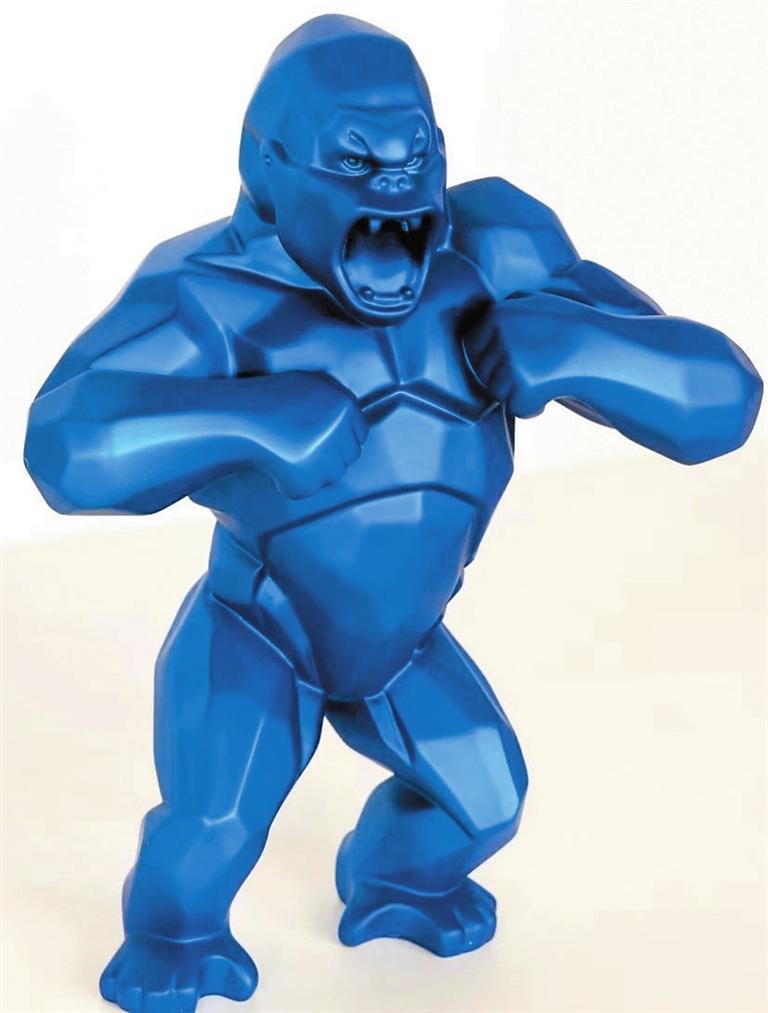 MORE than 100 contemporary artworks created by 35 artists from China, Israel, France, Italy, Germany, Britain and Switzerland are on display at the "Art Composition: European Contemporary Art Exhibition" at the China Resources Tower Art Center.
Organized by Bravo Arts Gallery, the exhibition showcases sculptures, installations, paintings, graffiti and trendy works. Many artists have shown their works at the Venice Biennale and the Art Basel. With their unique understanding of art, the era and humanities, they are demonstrating diverse perspectives on society and lives through their works.
Highlights of the exhibition include Israeli artist David Gerstein's vibrant bicycle sculpture, French artist Richard Orlinski's visually arresting King Kong sculpture, mesmerizing artworks by Annaluigia Boeretto (better known as Annalù), and British artist David Harber's exquisite outdoor sculptures, to name a few.
Gerstein's works often convey a sense of optimism and joy. His style is characterized by his use of bold colors, sleek lines, and playful imagery. He often incorporates everyday objects, such as bicycles, musical instruments, and animals, into his artworks, infusing them with a sense of energy and movement. His sculptures are typically made of metal, cut and shaped to form intricate and detailed compositions.
Orlinski crafts his colorful sculptures in accordance with his signature "Born Wild" ethos of living positively. Influenced by Jeff Koons, Takashi Murakami and Robert Indiana, Orlinski renders popular iconography such as King Kong and Superman into polished sculptures.
Orlinski's style can be described as a combination of pop art aesthetics, street art influences and a touch of neo-pop sensibility, aiming to provoke emotions and create a dialogue about contemporary society.
Annalù is an Italian artist known for her exploration of nature and organic forms through her installations and sculptures. One of her signature techniques is the use of transparent and translucent materials, such as crystal and resin, to capture the interplay of light and shadow. This creates a sense of movement and transformation within her artworks, as the lighting changes and the sculptures appear to come alive.
Her works often evoke a sense of tranquility and harmony, drawing inspiration from the beauty and complexity of the natural world. Her sculptures often resemble natural elements like waves, flowers, or coral reefs, with intricate details and organic shapes.
Harber's sculptures often feature geometric forms, clean lines and precision engineering. His sculptures exude elegance, capturing the beauty of their surroundings while engaging viewers with their inherent dynamism. Harber's fascination with light is apparent in his works.
He often incorporates reflective surfaces or strategically placed perforations, allowing sunlight to filter through and cast intricate patterns of light and shadow. This interplay enhances the visual impact of the sculptures, adding an ever-changing dimension to the artworks.
Dates: Until Sept. 30
Hours: 10 a.m.-8 p.m. (Mon.-Thu.), 10 a.m.-9:30 p.m. (Fri.-Sun.)
Tickets: 29.8 yuan (various discounts available)
Venue: China Resources Tower Art Center, Nanshan District (中国华润大厦艺术中心美术馆)
Metro: Line 2 or 11 to Houhai Station (后海站), Exit G (SD News)