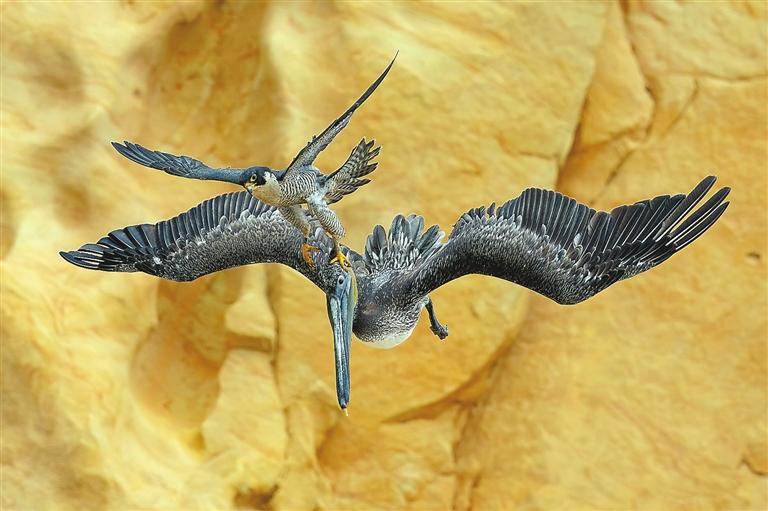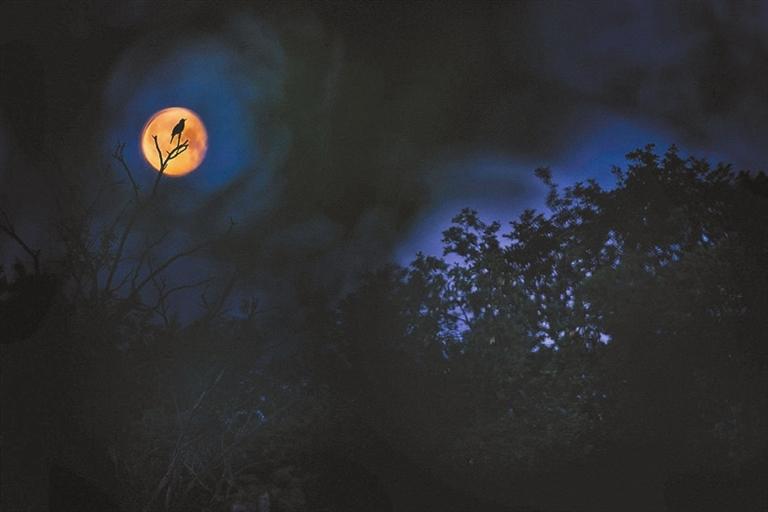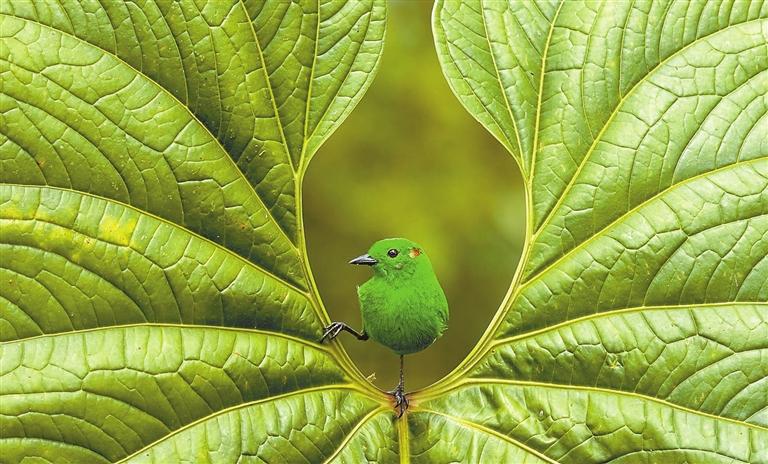 A BREATHTAKING image of a peregrine falcon attacking an enormous pelican with its bright orange talons won top prize in this year's Bird Photographer of the Year competition.
The contest, in its eighth edition, celebrates the beauty of birds while also raising awareness of the mounting pressures they face. Photographers from all over the world entered more than 20,000 images into the competition, all vying for the £5,000 (US$6,280) grand prize.
U.S. photographer Jack Zhi, who took the winning image in southern California, says he had waited for four years to capture the rare moment when a female falcon pounced on a brown pelican more than double its size. He titled his photo "Grab the Bull by the Horns."
"During breeding season, a female peregrine falcon fiercely protects her young, attacking anything that comes near the nest," he explained in a press release. "The high-speed chase made it challenging to capture a close-up shot with a long lens."
But finally, he succeeded. "The action was fast, and over in the blink of an eye. But I'll remember that moment forever," he said.
Other photographers were recognized for artistic and atmospheric shots, such as an image of a blackbird silhouetted against the moon taken by 17-year-old Anton Trexler, which won Young Bird Photographer of the Year. There were also awards for comedy shots, like that of a hungry heron attempting to squeeze a very large fish into its beak, captured by Antonio Aguti.
The competition organizers hope that the striking images will not only promote the talent of photographers, but also the importance of birds and their protection. Nearly half of the planet's bird species are in decline and one in eight species is threatened with extinction, according to the latest State of the World's Birds report published by BirdLife International. (SD-Agencies)