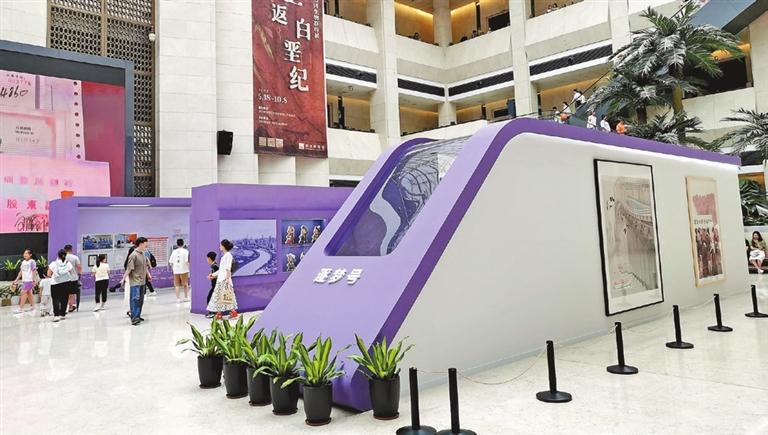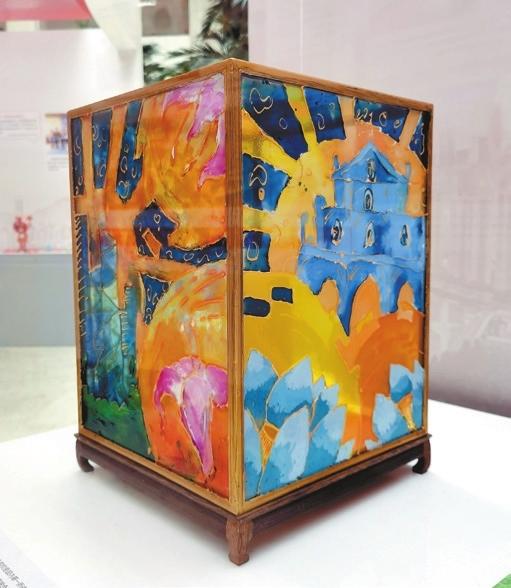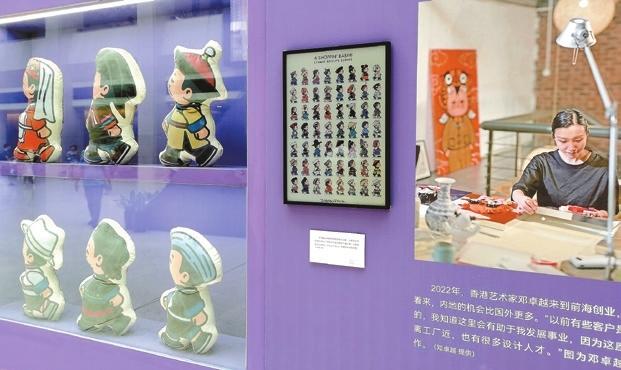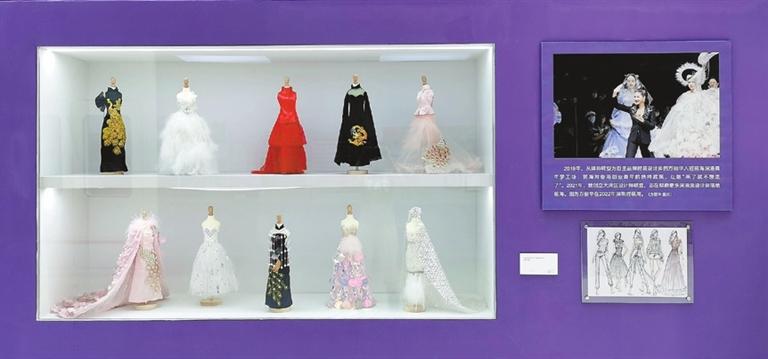 Cao Zhen
caozhen0806@126.com
AN installation in the form of a sleek high-speed train is attracting many children to hop on. The "train" is part of a new exhibition with the theme centered on the Hong Kong and Macao youth in Shenzhen at the Shenzhen Museum's History and Folk Culture Division. The "train" symbolizes their involvement in the rapid development within the Guangdong-Hong Kong-Macao Greater Bay Area.
Adjacent to Hong Kong and Macao, Shenzhen is an attractive city for talents. Benefiting from the "One Country, Two Systems" policy, youth from Hong Kong and Macao consider Shenzhen as a stage for their career development. The exhibition showcases their experiences and stories of entrepreneurship, employment and life in Shenzhen. Through objects, photographs, and artworks, the exhibition depicts their journey of pursuing and realizing dreams in Shenzhen.
The exhibition also highlights Shenzhen's support to the Hong Kong and Macao youth in education, housing, medical services, spouse employment, social security and elderly care. The curatorial team visited nearly 100 organizations and individuals, collecting a large amount of objects for the exhibition.
Some creative exhibits designed by the Hong Kong and Macao youth and artistic works reflect the bright prospects of Shenzhen in attracting and retaining talents.
Dates: Until Nov. 5
Booking: WeChat account "iszbwg"
Venue: Shenzhen Museum's History and Folk Culture Division, Futian District (深圳博物馆历史民俗馆)
Metro: Line 2 or 4 to Civic Center Station (市民中心站), Exit B