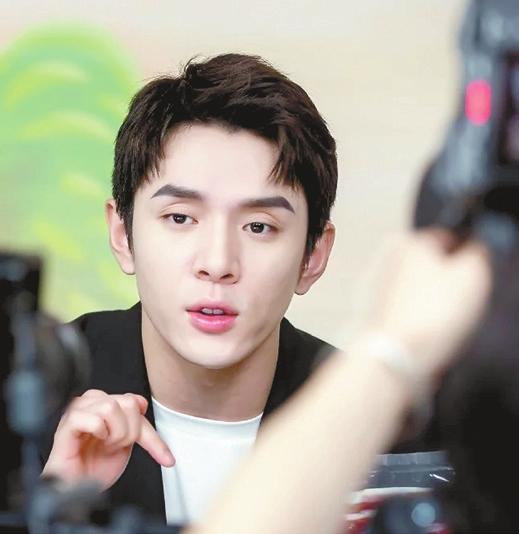 ONE of China's most popular livestreamers has offered a teary apology after getting into a viral online spat in which he questioned whether a viewer had been working "hard enough" to make enough money to afford a product he was selling.
Li Jiaqi, who has over 75 million followers on Taobao's livestreaming platform, is one of the country's biggest internet celebrities. He once sold 15,000 lipsticks in five minutes during a sales competition against Alibaba founder Jack Ma, winning himself the nickname "China's lipstick king."
On Sunday, the 31-year-old sparked controversy online after dismissing comments from a viewer who said that an eyebrow pencil costing 79 yuan (US$10.8), made by Chinese brand Florasis, that Li was selling during a livestream was too expensive.
"Expensive? The price has been the same for so many years. Don't talk blatant nonsense. It's difficult for domestic brands [to survive]," he said during the session, according to a video clip widely circulated online.
"Sometimes [you] should look for your own reasons, whether your salary has increased after so many years, and whether you have been working hard enough," he added.
The comments quickly went viral on social media, drawing criticism from many users saying his words were "hurtful" for those working hard but less fortunate.
"We work so hard to earn 3,000 yuan a month. It's easy for them celebrities to make money!" one user commented on Sina Weibo, China's version of X.
"You've forgotten how you climbed up. The seller stopped selling goods and started educating us consumers," another Weibo user said.
The deluge of criticism prompted Li to apologize.
He first apologized on Weibo early Monday morning for some "inappropriate" comments that made everyone uncomfortable.
"Once a sales clerk in a department store, I know that it's not easy for everyone to work. What I said did not live up to your expectations. I am really sorry," he said.
But the apology failed to calm his critics. Li has lost supporters. His followers on Weibo has fallen by 1.1 million to 29.3 million since he made the comment Sunday.
Then, on Monday night, Li apologized again at the beginning of a livestream.
"I should never forget where I come from and shouldn't lose myself," he said in a choked voice, with tears streaming. "I have been doing soul-searching these two days, and I am sorry to let everyone down."
"I sincerely accept everyone's criticisms and suggestions. I will think clearly about why I want to do this … and what I can do to serve more girls."
The criticism has prompted some online celebrities to defend Li.
"We must allow people who live broadcast every day to occasionally say the wrong thing," said Hu Xijin, former editor-in-chief for Global Times.
"If we ask Li Jiaqi to have extraordinary calm and self-control, he will no longer be interesting and his live broadcast room will become dry," he said. "If the entire public opinion field advocates such harshness, it will backfire on our collective interests."
Livestreaming e-commerce has blossomed in the country, benefiting both merchants and consumers. With the sector ballooning quickly, the regulators have stepped up oversight.(SD-Agencies)