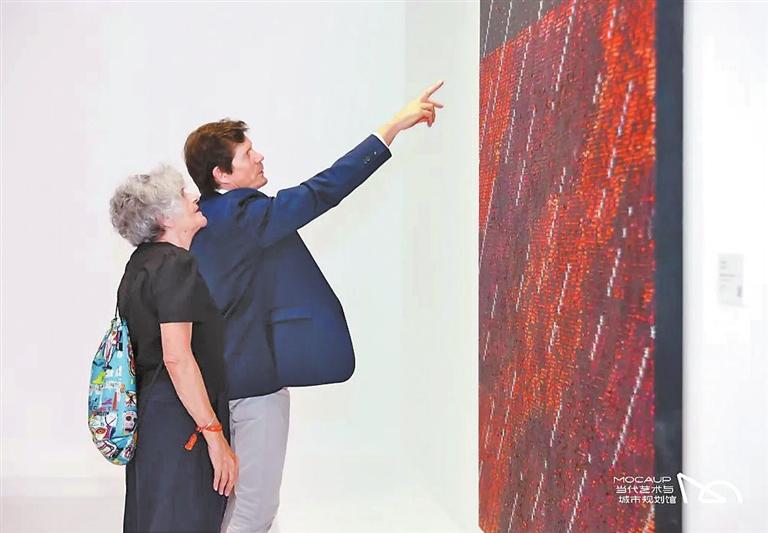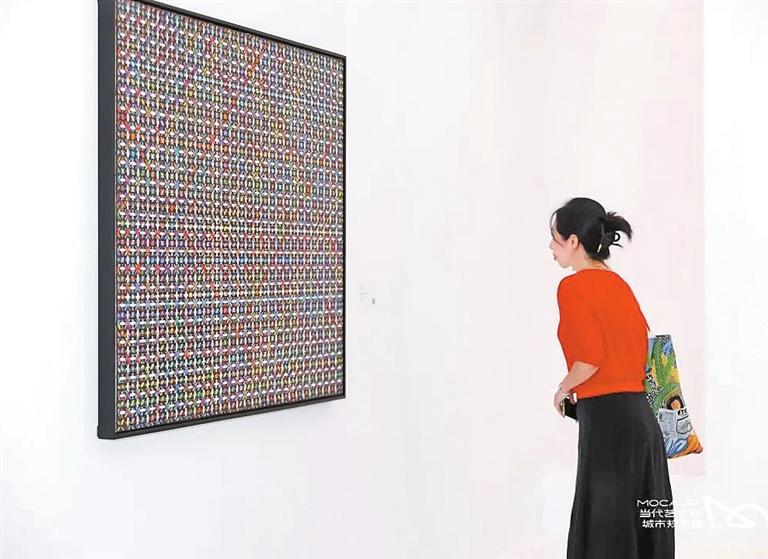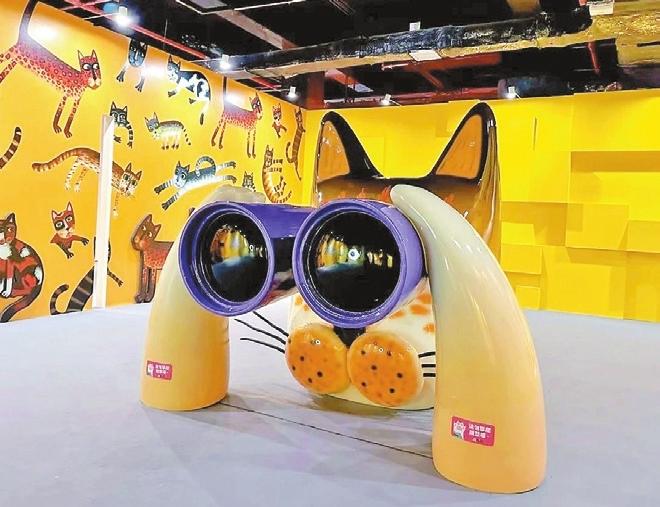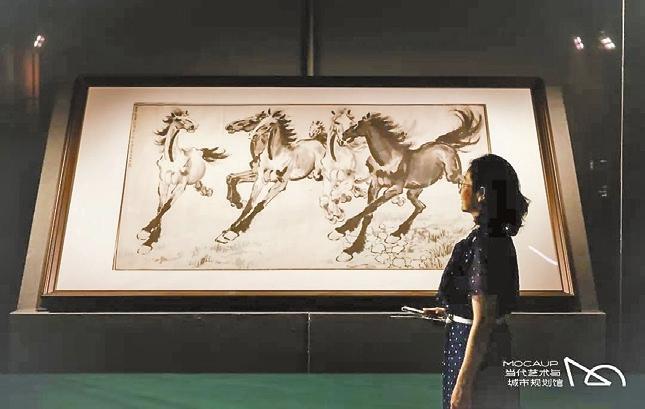 'Ding Yi Cross Galaxy'
Chinese artist Ding Yi is exhibiting abstract paintings, installations and digital artworks at the "Ding Yi Cross Galaxy" exhibition. The artist is known for consistently employing a cross motif in his densely patterned paintings since the late 1980s.
There were no figurative elements in his monochrome works in the 1980s, only lines forming patterns of intersecting grids. During the 1990s, Ding began experimenting more with color, material and overall technique; his grid pattern is still present during this period, but such materials as charcoal, watercolor and chalk are seen on various surfaces including screens, fans and cardboard.
Since the 2000s, Ding has worked with a much brighter color palette for his works, and continues to produce stunningly intricate paintings.
Dates: Until Oct. 15
Tickets: 75 yuan
'Find Meow Notice'
The "Find Meow Notice: An Exhibition of Naïve Arts From Belarus" showcases 40 cat-themed artworks by Belarusian artists Igor Rimashevsky, Vladislav Stalmakhov and Schemeleva Lyudmila Lednidovna.
The artists integrated their own pets and lives in Minsk into the artworks, crafting a captivating realm that serves as a paradise for cat enthusiasts. Through the perspectives of cats, the exhibition offers a visual narrative of Minsk's urban landscapes and the lives of its inhabitants. The works aim to reevaluate the multifaceted relationship between humans and cats, as well as various facets of urban existence.
Dates: Until Sept. 26
Tickets: 59 yuan
Xu Beihong's paintings
Locals are having a rare opportunity to admire over 80 masterpieces created by Xu Beihong (1895-1953) in the 1920s-1940s at an exhibition. As visitors enter the exhibition hall, they will be drawn to the magnificence and timeless allure of Xu's masterpieces, especially his horse paintings that skillfully capture the dynamic nature of horses. Visitors can admire Xu's Chinese paintings, oil paintings, watercolors, sketches and calligraphic works covering a wide range of subjects.
Dates: Until Nov. 12
Tickets: 75 yuan
Hours: 10 a.m.-6 p.m., closed Mondays
Booking: WeChat account "深圳市当代艺术与城市规划馆"
Venue: Shenzhen Museum of Contemporary Art and Urban Planning (MoCAUP), Futian District (深圳市当代艺术与城市规划馆)
Metro: Line 3 or 4 to Children's Palace Station (少年宫站), Exit A2 (SD News)