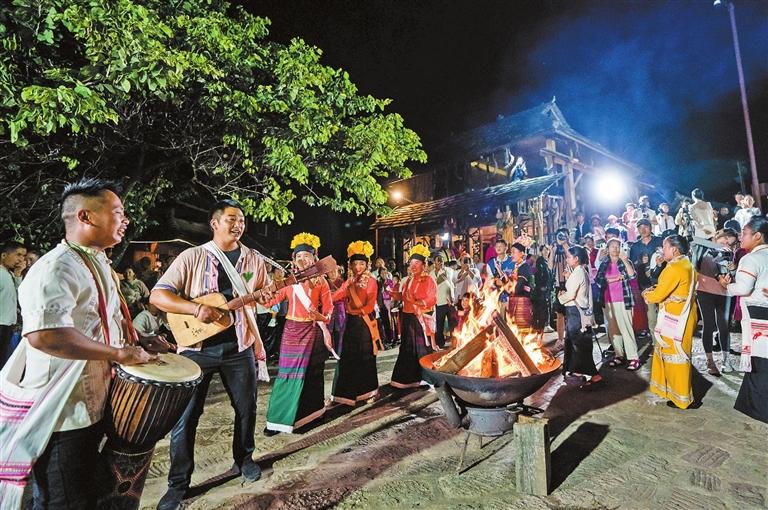 THE Cultural Landscape of Old Tea Forests of Jingmai Mountain in Southwest China's Pu'er was added to the UNESCO World Heritage List on Sunday.
The UNESCO World Heritage Committee assessed the site nominated by China and added it to the list as a cultural property at its extended 45th session, which is currently underway in Riyadh, Saudi Arabia, making it China's 57th World Heritage site.
According to Li Qun, head of China's National Cultural Heritage Administration, the inclusion emphasizes the significance of China's role in the birth, planting and commerce of tea, as well as the global dissemination of tea culture.
Lancang Lahu Autonomous County in southwestern Yunnan Province is home to the cultural landscape. The region stands out as an example of tea culture centered on the historic techniques of cultivating and conserving the old tea forests.
The forests have been well managed under a unique conservation system that respects the cultural and biological diversity and sustainable utilization of natural resources, which combines government management and grassroots autonomy, built upon the foundation of traditional tea ancestor beliefs.
The system respects local climate conditions, topographical features, and flora and fauna populations, achieving the conservation of cultural and biological diversity and sustainable utilization of natural resources.
Around the 10th century, the ancestors of the Bulang ethnic group migrated to Jingmai Mountain, where they discovered and built knowledge on wild tea trees.
Gradually, they adapted to the forest ecosystem along with the Dai people and other ethnic groups who came later to the region, to create the unique tea cultivation model, a traditional planting practice that has survived the widespread modern tea plantation technology.
The committee recognized that the site meets World Heritage criteria III and V, acknowledging its universal value for being "a typical testimony of the understory tea cultivation traditions of the indigenous people," and as "an outstanding example of sustainable cultural landscapes of mountain forest farming," according to an executive summary newly published on the UNESCO website.
The extended World Heritage Committee session is being held from Sept. 10 to 25 to examine a total of 53 nominations of cultural, natural, and combined sites to the World Heritage List.
(SD-Xinhua)