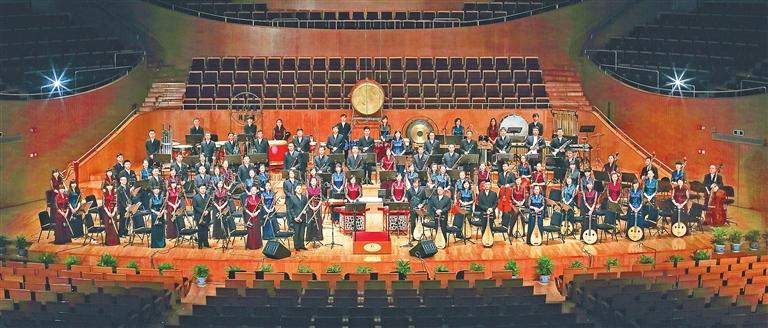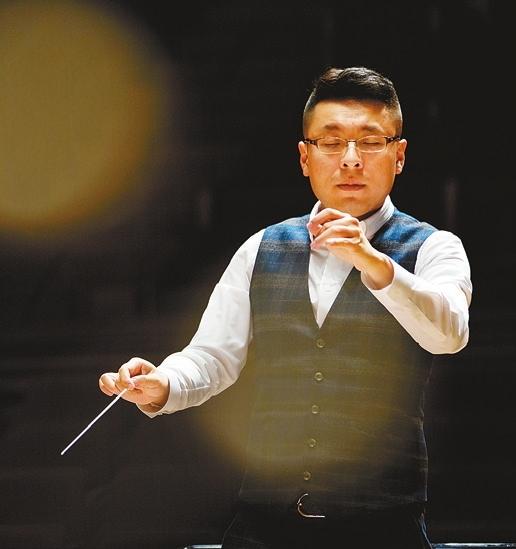 LED by young talent Yao Shenshen, the Shanghai Chinese Orchestra (SHCO), dubbed the "most elegant Chinese orchestra," will present composer Wang Yunfei's "Magnificent China" tomorrow to mark the upcoming Mid-Autumn Festival.
Inspired by the 5,000-year Chinese civilization, the five-movement piece features more than 10 ethnic minority instruments on top of the more familiar pipa (Chinese lute) and erhu (two-stringed Chinese violin). These include plucked string instruments from Yunnan Province, the horsehead fiddle of the Inner Mongolia Autonomous Region and the dombra lute of the Xinjiang Uygur Autonomous Region.
Commissioned by SHCO, the work focuses its five movements respectively on classical Chinese music traditions, a depiction of the splendid landscapes, a rich spectrum of ethnic music, the resilience and pride of Chinese people, and finally a forward vision of the innovative expressions of Chinese music.
Dressed in traditional Han and ethnic minority costumes, the musicians promise a dazzling night's performance for the audience, not just a treat for their ears but also a pleasing experience for their eyes.
Summing up the program, Luo Xiaoci, director of the orchestra, comments that innovating is the best way of carrying on our cultural legacies, including that of Chinese music.
The SHCO has held annual music seasons since 2005. Through the years, Luo says they keep improving the programs and have introduced many themed concerts and new compositions which have become part of the orchestra's repertoire.
Yao, SHCO's resident conductor, graduated from the Shanghai Conservatory of Music with degrees in both conducting and erhu performance. He won third place at the Second Hong Kong International Chinese Music Conducting Competition in 2014. He has also served as a guest conductor with the Hong Kong Chinese Orchestra, Macao Chinese Orchestra and Singapore Chinese Orchestra.
Time: 8 p.m., Sept. 26
Tickets: 80-580 yuan
Venue: Shenzhen Concert Hall, Futian District (深圳音乐厅)
Metro: Line 3 or 4 to Children's Palace Station (少年宫站), Exit D (Li Dan)