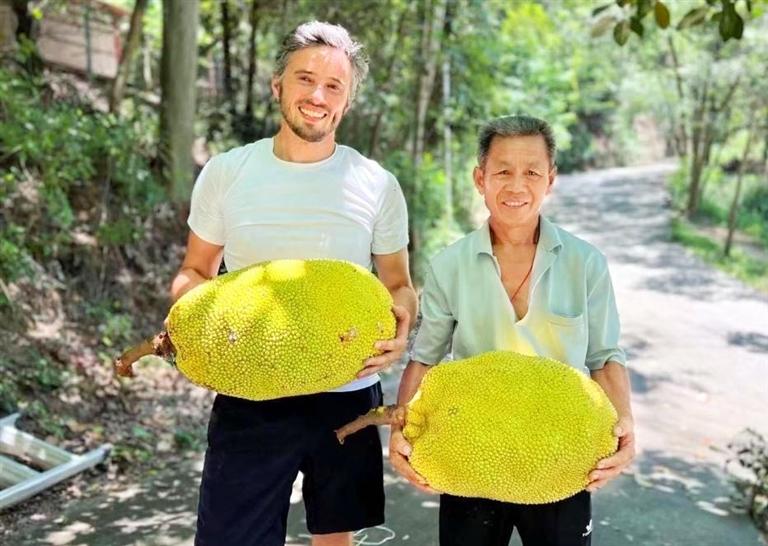 FRENCH designer Johannes Faure-Brac visited China for the first time in 2012 and has since borne witness to China's sustainable development practices over the decades.
Faure-Brac hails from Sigoyer, a quaint village in France, where his childhood was marked by adventures in the forest alongside his parents, building shelters from wood. These early experiences forged his deep bond with nature.
He majored in industrial design at university, with a focus on creating products that contribute to sustainable development. Since his initial visit to China, Faure-Brac has seen the Chinese Government make substantial investments in sustainable development, leading to rapid growth in the green economy.
According to Faure-Brac, the entire world is talking about sustainable development, but no country has taken concrete actions as swiftly as China in recent years. China has announced that it will peak carbon dioxide emissions by 2030 and achieve carbon neutrality by 2060.
By the end of 2022, China's installed capacity of renewable energy had exceeded 1.2 billion kilowatts, and it was at the top globally in terms of the scale of hydropower, wind power, solar power, and biomass power generation. "We need a country like China that can act quickly and show the way," Faure-Brac said.
In 2019, he moved to Zhongshan, Guangdong Province to work as the director of sustainable design and development at Flow, an experiential farm and animal sanctuary dedicated to ecological protection. It also organizes special activities for children, such as nature exploration, environmental art, organic farming and animal care.
During the summer holidays, Faure-Brac teaches nature courses to children participating in the Flow camps. He guides them in picking fruits and vegetables and taking care of animals, providing hands-on experiences with nature while promoting environmental awareness.
Faure-Brac said he believes that the idea of eco-environmental protection should be cultivated from a young age, starting with small things.
"We are all children of the earth. Good education for children should bring the wisdom of ecological protection into the game," he said. "I grew up in a pristine and beautiful natural environment. Hopefully, I can pass on the happiness I felt in my hometown to Chinese children." (Xinhua)