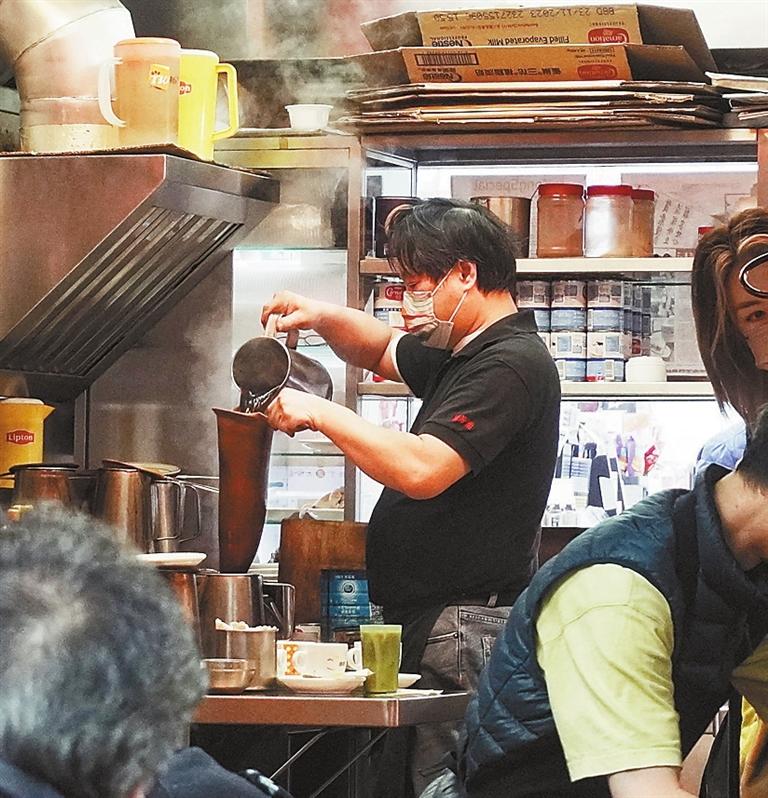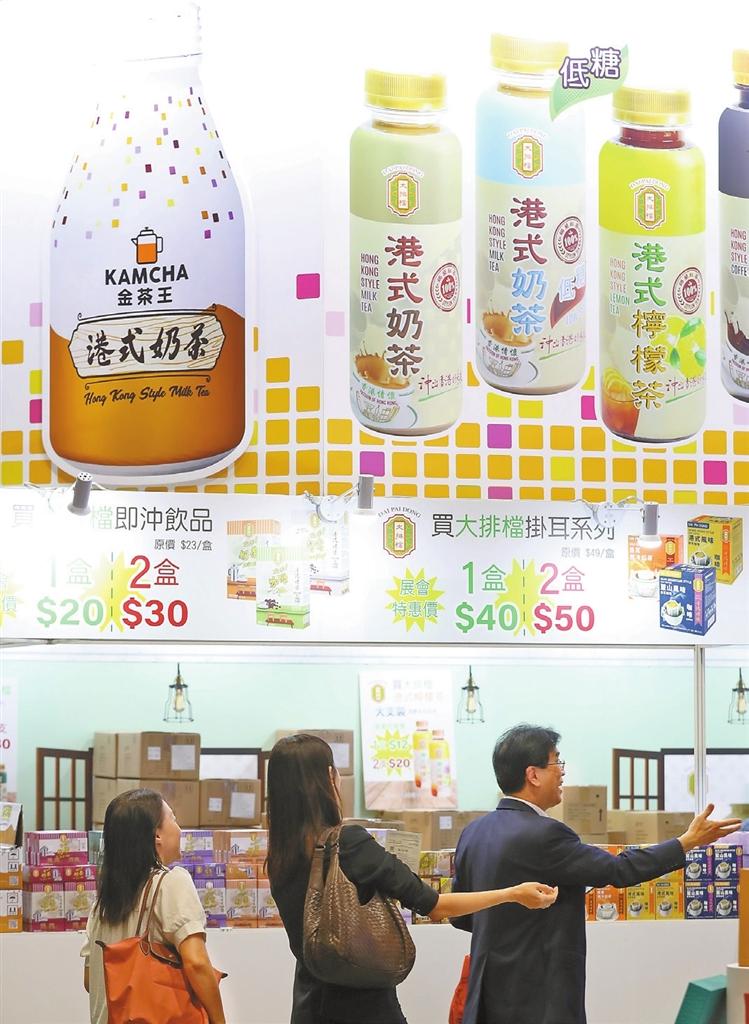 IT would not be difficult for a stranger to find his congenial teas to drink in Hong Kong as the metropolis enjoying cultural diversity with the contribution from its various ethnic communities offers a long list of tea drinks.
Among them Hong Kong-style milk tea is nonetheless the most locally distinctive and deserves a try, maybe above everything else. Statistics show Hong Kong's more than 7 million residents consume 2.5 million cups of milk tea per day.
Notably, Lan Fong Yuen is known for its vintage Hong Kong-style milk tea, served with popular options of French toast or pork chop buns on the menu. The Central-based restaurant debuted an eight-step tea brewing technique in 1952 and has remained committed to the technique, as well as to manual labor fully in its tea making. Today its old Dai Pai Dong sidewalk snack booth on Gage Street stands still there, with a queue often seen outside, with tourists or locals getting the old taste of Hong Kong.
Hong Kong-style milk tea is known for being a rich, creamy and aromatic blend of the black tea and evaporated milk. Lan Fong Yuen's current version combines several black teas mainly from Sri Lanka and the non-dairy creamer — a recipe unchanged for more than 20 years.
"Recipe had been upgraded after many trials of different ingredients and their varying proportions, and I'd invited people to drink and give opinion," said Lam Chun-chung, the second-generation restaurant owner who developed the current recipe. "Non-dairy creamer was chosen simply for the flavor." Adding sugar has ever been an option by customers, he added.
The making of Hong Kong-style milk tea features the use of a filter bag in pouring tea several times to bring out the tea's aroma. The white cloth bag would get colored to turn brown over time, hence the milk tea's nickname "silk stocking."
In 2017, Hong Kong milk tea making technique was put in the first intangible cultural heritage inventory of Hong Kong, indicating time-tested flavor and popularity of the iconic beverage amid a treasure of locals' tea drinking habits.
Deeming it a significant factor of both local culture and a prosperous catering industry, Association of Coffee and Tea of Hong Kong (ACTHK) in 2009 launched the annual international KamCha contest to promote Hong Kong-style milk tea, with this year's Hong Kong section finals held at Hong Kong International Tea Fair in August.
Featuring milk tea, Hong Kong's afternoon tea break at around 3:15 p.m. is also traced back to English afternoon tea, said ACTHK chairman Wong Ka-wo, whose father started a local business in the trade of black tea and coffee in the 1930s.
Hong Kong's street tea booths can afford a great richness of tea drinks, including specimens of milk teas evolved locally and elsewhere, along with bubble and fruit teas, many a testament to the city's fast-paced lifestyle and diet trends.
The classic English afternoon tea, which gave way to Hong Kong-style milk tea, is now served mostly in big hotels. Some are known for fancy tea cakes, or live music playing, as well as Southeast Asian light refreshments.
Some of the Japanese tea houses sitting amid Hong Kong's forest of high rises offer Japan-produced teas solely while Central-based Indian restaurants would freshen you up with the delicious Masala Chai, a compound beverage giving off a mixed aroma of multiple spicy ingredients including cinnamon and cardamon.
If one wants to taste a tea, some Chinese tea shops operating from the 1930s in Sheung Wan are a good choice, which are proud of their old fermented tea products combining selected mainland tea leaves and local charcoal firing through conventional methods. Sipping a tea there is concurrently tasting its freshness and gentle scent.
Another wonderful place for sipping tea may be the tea restaurant situated in the K.S. Lo Gallery, which is part of the Flagstaff House Museum of Tea Ware. Tea there can be also served along with food, while the tea set on each table with purple clay teapot or lidded teacup allows patrons to take delight in a DIY service.
Moreover, the tea sipping experience can be enriched by a visit to the tea ware museum at the next door building, where the wall display boards and exhibits give a brief account of how ancient Chinese made tea through boiling, whisking or brewing.
The museum also holds free tea parties regularly. It organized a special lecture some time after traditional tea processing techniques and associated social practices in China were added to the intangible cultural heritage list of the UNESCO in November 2022.
In its latest move, the museum in August launched an exhibition titled "The Art of Living: Stationery and Tea Accessories of the Chinese Literati," whereas antiques on display provide a unique perspective on Chinese tea culture.
Outside the tea ware museum is the broad space of Hong Kong Park, and a garden plot in the court, where Longjing, Pu'er and other tea plants from the Chinese mainland can be identified from a lush growth of woods and grass.
For promoting Chinese tea culture, Chinese Tea Culture International Exchange Association was founded in 2008, which in 2009 co-sponsored the first Hong Kong International Tea Fair.(Xinhua)