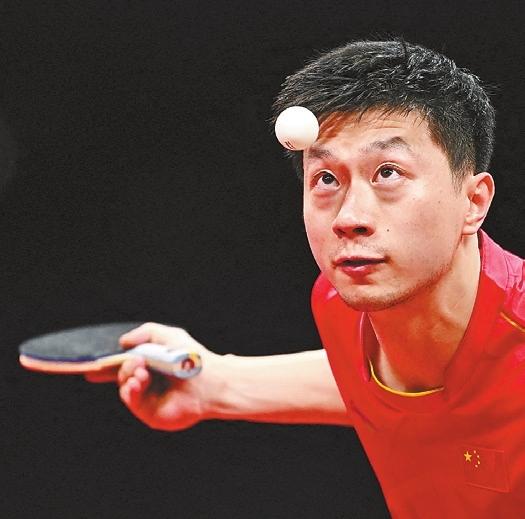 PRIOR to this edition, Olympic and world champion Ma Long always told himself that he will have another shot in the next. But this might be his last Asian Games.
After helping team China achieve its eighth consecutive men's title at the Hangzhou Asiad, Ma, arguably the greatest table tennis player of all time, calmly reflected on the quick lapse of time. As he won't compete in the singles category, Tuesday's team final against South Korea could be a swan song appearance for the 34-year-old at the Asian Games.
Starting his Asiad campaign in Doha in 2006, Ma has six gold medals under his belt, with the first coming from the team event in 2006. Then he claimed the singles and team golds at Guangzhou 2010, and came on top in the doubles and team events at Incheon 2014. The China men's team captain has a glittering track record at international competitions, becoming the first in history to achieve a double Grand Slam, claiming the singles titles at the Olympic Games, World Championships and World Cup at least twice, after winning at the Tokyo Olympic Games. So far, he has five Olympic Games gold medals, 13 World Championships titles and World Cup titles.
Ma's persistence and passions for the sport have paved the way to excellence.
"If you truly love it, you can never grow out of your competitive age," Ma once said.
Ma's all-around skills and composure on the field earned him the nickname of "Hexagon Warrior" from Japanese media.
"His desire and determination to win plays a big part in his current achievements," said Liu Guoliang, president of the Chinese Table Tennis Association (CTTA).
But it was never a smooth road for the veteran player.
After becoming the first male in over half a century to win three straight world championship titles with the latest in Budapest in 2019, Ma decided to have knee surgery to be fully fit for the Tokyo Olympics.
Back from his knee surgery, Ma had a singles title-winning drought for over a year. "It seemed that my leg was back, but my luck was gone," Ma said.
After winning a record-extending sixth ITTF Finals men's singles title to end that drought in November 2020, Ma was captured on camera with a pensive look while waiting for the award ceremony.
"It felt like a dream, and I was
not even sure about it," Ma recalled. At the Asian Championships held in Pyeongchang,
South Korea earlier September, Ma regained the singles title after a decade and became the first male player to have won a fourth time, after in 2009, 2012 and 2013.
Ma's role and contribution is reflected on and off the field. In Hangzhou, he would stay after each game and patiently answer the questions from reporters.
"To be part of the team success is a nice way to end my Asiad journey. I'm ready to support my teammates in the games that follow and train with them if needed," Ma said.
(Xinhua)