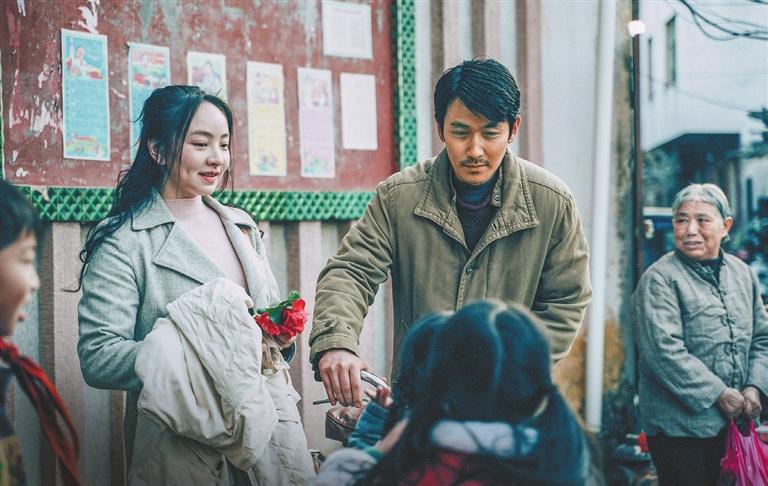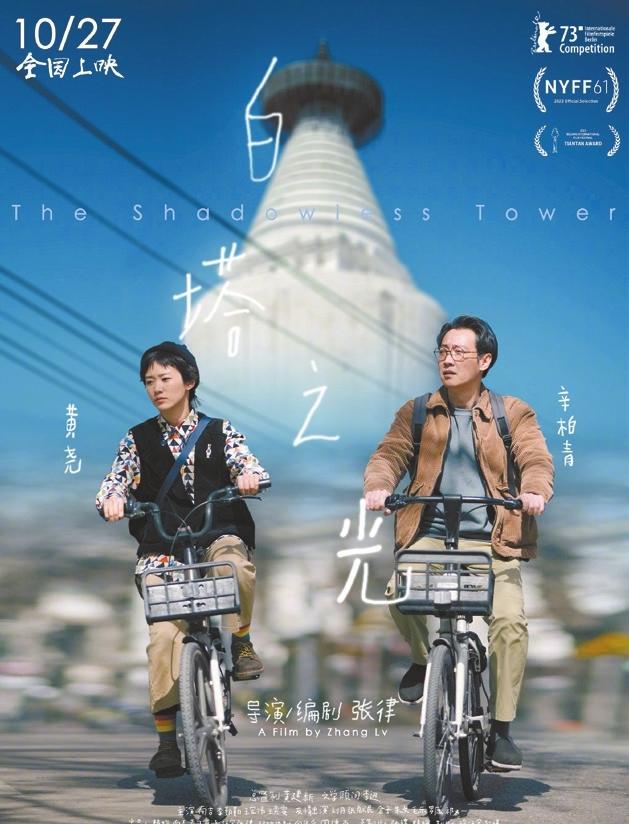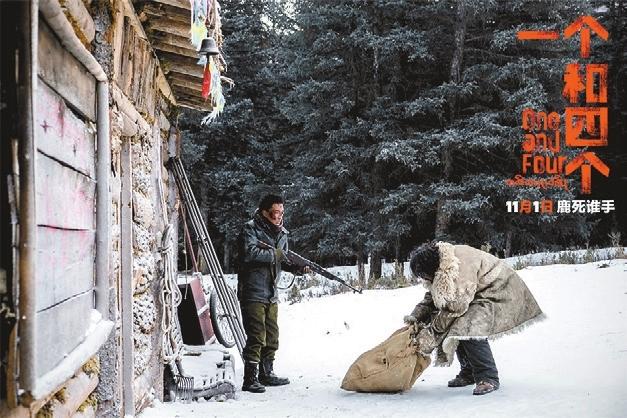 AT the Shenzhen Art Film Screening project in November, audience members can enjoy recently released popular Chinese movies, such as "Only the River Flows," "One and Four" and "The Shadowless Tower," as well as past acclaimed films, such as "We Made a Beautiful Bouquet" from Japan. The movies excel in their ability to evoke emotions and in their exploration of universal themes that resonate with a wide range of audiences.
Hosted by the Publicity Department of the Shenzhen Municipal Committee of the CPC, the monthly Shenzhen Art Film Screening project invites movie enthusiasts to appreciate art films by charging only 20 yuan (US$2.7) for designated screenings and to exchange ideas with outstanding young filmmakers at some of the events.
"Only the River Flows" centers on a policeman who investigates a string of murders in a riverside town in the 1990s. Clues push the policeman to dive deeper into the hidden behavior of the locals. The film had its premiere in Cannes in May and Variety gave it a rave review, calling it an "inventive riff on Asian-noir." It was also nominated in the Un Certain Regard section of the Cannes Film Festival.
"One and Four" is the directorial debut of Jigme Trinley, son of the late auteur Pema Tseden. The movie was released to widespread acclaim last month and critics have commented that it successfully combines several major genres. Adapted from a Tibetan novella, the movie follows a ranger working in a forest who becomes accidentally entangled in a deadly conflict between forest police and poachers one stormy night. As a fresh Beijing Film Academy graduate, Trinley won the best director award for this movie in the 16th Asian Film Awards in March.
"The Shadowless Tower" centers on Gu Wentong, a divorced middle-aged man who meets a young photographer named Ouyang Wenhui at work. By chance, Gu learns the whereabouts of his father who has lost contact with him for more than 40 years. Encouraged by Ouyang, Gu chooses to regain the long-lost father-son relationship.
The movie was filmed around the iconic White Pagoda in downtown Beijing and the pagoda serves as a poignant metaphor for the characters' emotions and choices. The movie was shortlisted in the competition sector of the 73rd Berlin International Film Festival in February.
"We Made a Beautiful Bouquet" is a charming Japanese movie that combines stunning visuals, heartfelt storytelling and relatable characters. Two people meet each other after missing the last train home, leading to a relationship lasting more than five years. The film beautifully navigates the characters' emotional journeys.
Venue 1: Broadway Cinematheque, 5/F, MixC World, Nanshan District (华润万象天地五楼深圳百老汇电影中心)
Metro: Line 1 to Hi-tech Park Station (高新园站), Exit A
Venue 2: Emperor Cinema, B1, UpperHills (深业上城B1层英皇电影城)
Metro: Line 10 to Donggualing Station (冬瓜岭站), Exit E
Venue 3: The MixC Cinema, 3/F, The MixC, Luohu District (深圳万象城三楼深圳万象影城)
Metro: Line 1 or 2 to Grand Theater Station (大剧院站), Exit C
Venue 4: Wanda Cinema, 4/F, Haiya Mega Mall, Bao'an District (海雅缤纷城四楼万达影城)
Metro: Line 12 to Xin'an Park Station (新安公园站), Exit D (Cao Zhen)