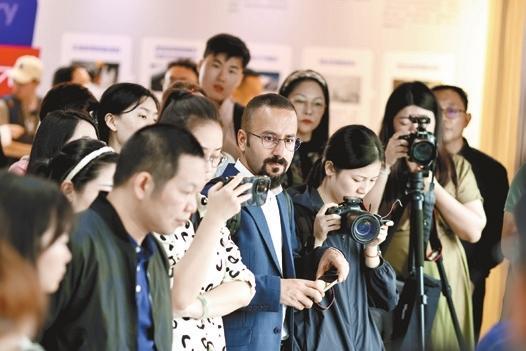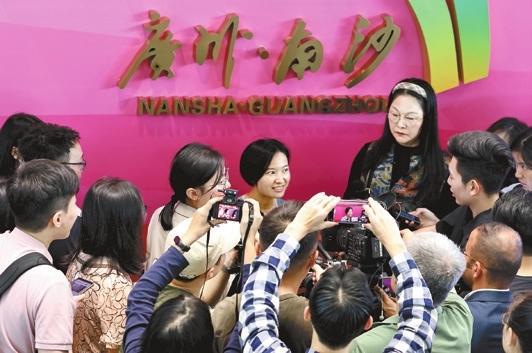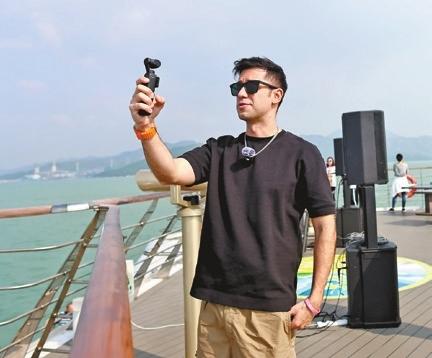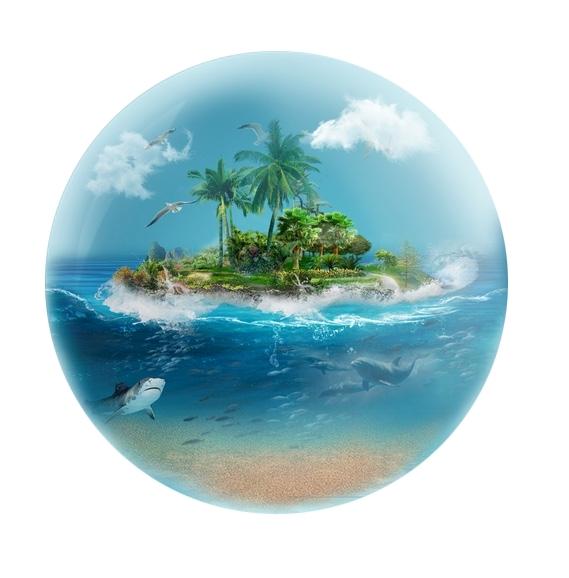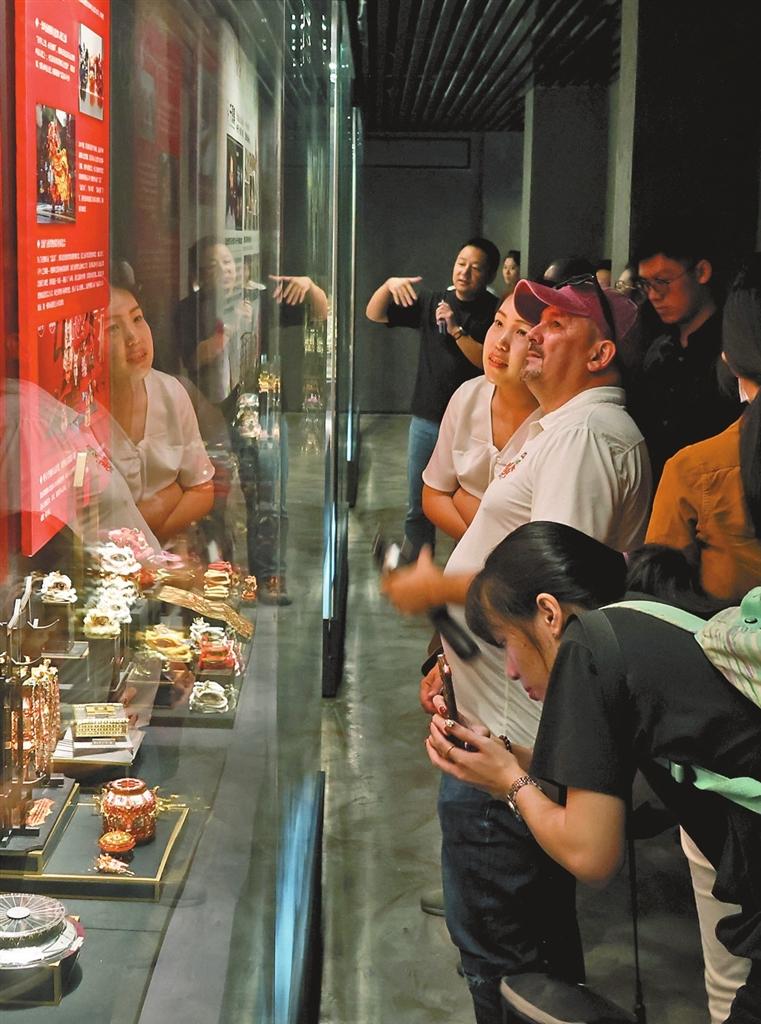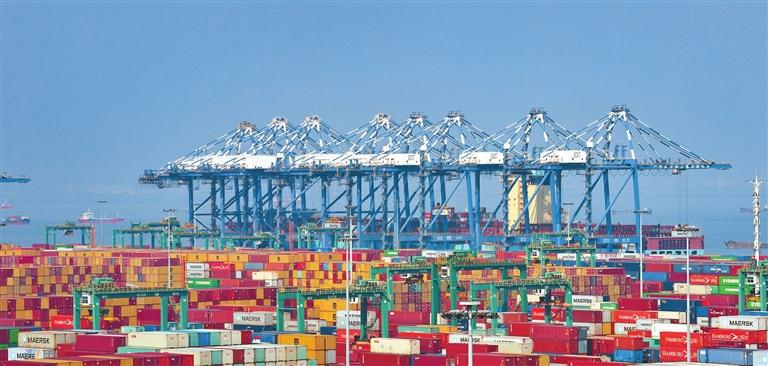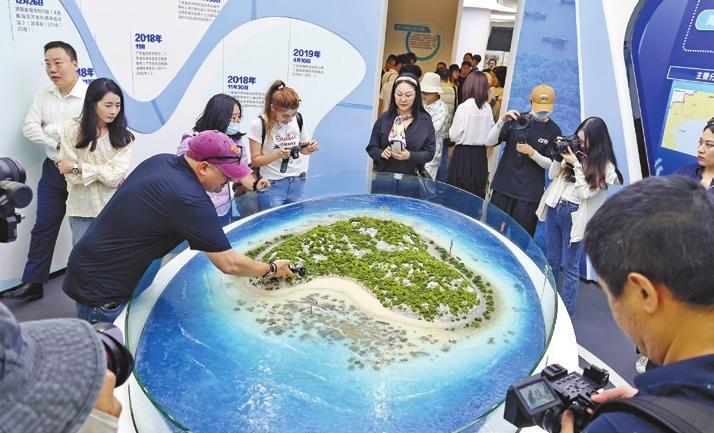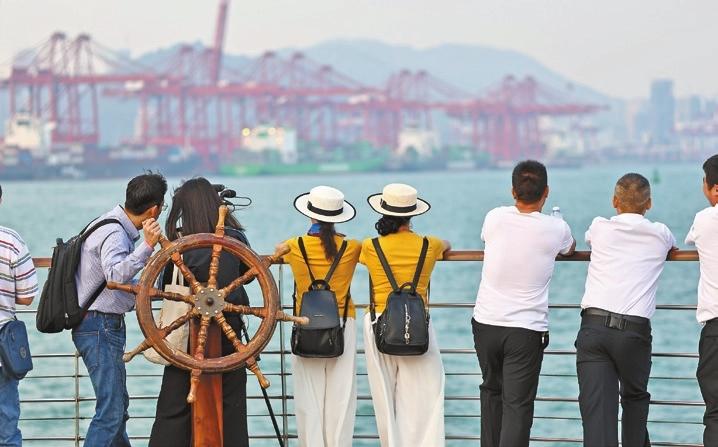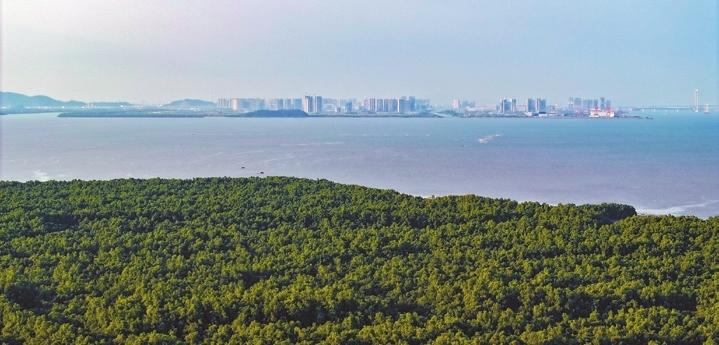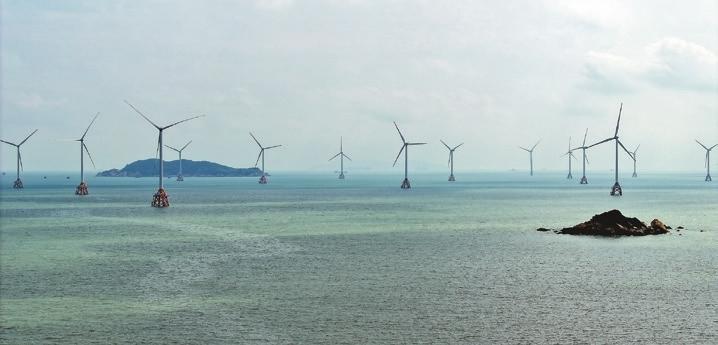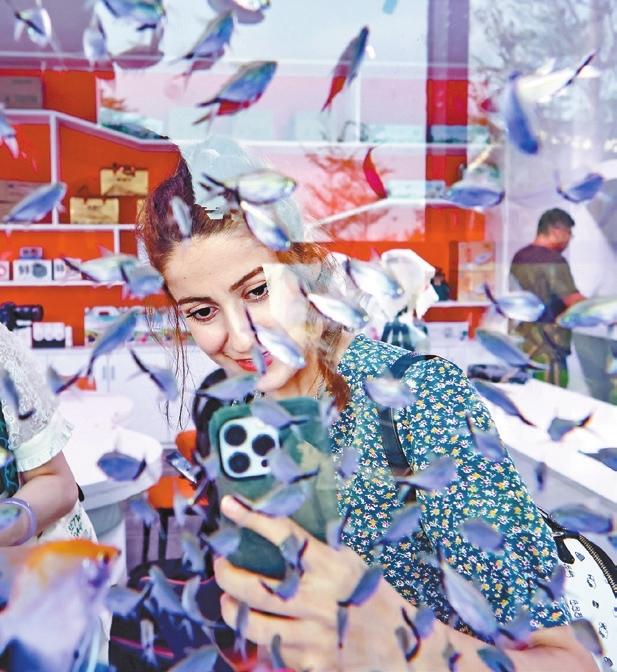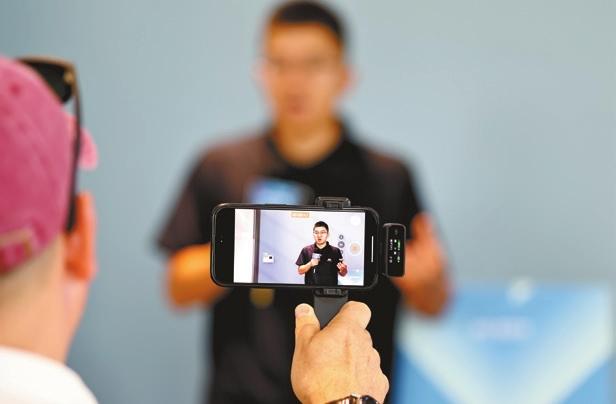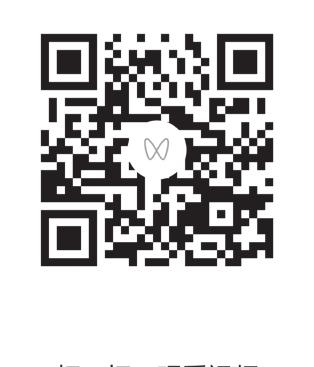 Zhang Yu JeniZhang13@163.com
ENDOWED with crisscrossing waterways in the Pearl River Delta and a meandering coastline stretching over 4,000 kilometers along the South China Sea, Guangdong Province has been thriving as it capitalizes on its rich marine resources and global connections facilitated by the ocean.
The economic powerhouse contributed to over 10% of China's GDP with less than 2% of the country's land area in 2022, with its GDP topping the country for the 34th consecutive year.
From Oct. 30 to Nov. 3, Shenzhen Daily reporters joined the "Explore Guangdong along Coastline" media tour.
We visited over 10 enterprises and institutions in Guangzhou, Shenzhen, Huizhou, Dongguan and Zhuhai in the Guangdong-Hong Kong-Macao Greater Bay Area, listening to their stories of how they ride the wave of the maritime economy as Guangdong strives to provide a new "blue momentum" to Chinese modernization.
From GD to the world
Guangdong enjoys a long history and rich experience as one of the earliest regions in China to engage in foreign trade. Since ancient times, the province's coastal areas have been China's gateway to the world.
As one of the starting points of the ancient Maritime Silk Road, Guangzhou, the provincial capital, established areas specifically for foreign merchants to reside in as early as the Tang Dynasty (618-907).
Over 1,000 years later, Guangdong's bustling ports serve as crucial links in global supply chains.
Since the Belt and Road Initiative, which refers to the Silk Road Economic Belt and the 21st Century Maritime Silk Road, was proposed by President Xi Jinping 10 years ago, countless large cargo ships have set sail from major ports in Guangdong to the rest of the world.
From a height, containers of different colors set against the blue ocean were seen neatly heaped up at the yards of Guangzhou Port's Nansha Port Area Phase II.
"The Nansha Port Area has witnessed even faster development since the BRI was put forward," Wang Xiaofeng, a department chief of Guangzhou Port's Nansha Port Area Phase I and II, said.
"A large number of imported cherries and durians enter China via Nansha," Wang said, adding that Guangzhou Port currently has over 200 container routes, including more than 150 for foreign trade.
Wang said the first and second phases of Nansha Port Area are traditional container terminals. The third phase is semi-automated and the fourth is fully automated.
"Shenzhen Port mainly connects with some mature markets such as European and American markets, while Guangzhou Port primarily faces emerging markets. For example, we have many routes to Africa and ASEAN and Belt and Road countries and regions," he noted.
At the Yantian International Container Terminals (YICT) in Shenzhen's Yantian Port, cargo ships gathered at the anchorage. In the container yard, tens of thousands of containers loaded with "Made in Guangdong" products awaited their turns.
As an important node in global supply chains, Yantian Port serves over one-third of Guangdong's imports and a quarter of China's exports to the U.S.
Since 2023, YICT has witnessed the maiden voyage of 21 of the world's largest 24,000-TEU (twenty-foot equivalent unit) container ships, ranking first in terms of quantity in South China.
"YICT provides nearly 100 international routes every week," Wang Zhe, a senior manager at YICT's business department, said.
"The terminal has the most intensive European and American routes in South China. There are four routes to Europe and six to the U.S. on average every day," Wang added.
Meanwhile, as China's manufacturing industry chain extends from coastal areas to inland cities, Yantian Port's logistics network has further expanded to inland cities.
According to Wang, YICT has built many inland ports in the past five years. After the customers deliver goods to the inland ports, all procedures can be completed at the inland ports, and then the goods can be directly exported via Yantian Port.
Diving into blue economy
More companies are expanding their footprints in overseas markets amid tailwinds from facilitated transportation.
"Currently, about 35% to 40% of our group's products are sold overseas," Dai Quanfa, general manager of the manufacturing department of Man Wah Furniture Manufacturing (Huizhou) Co. Ltd., said.
The company is a subsidiary of the Hong Kong-headquartered Man Wah Holdings, which involves the R&D and sales of sofas, mattresses, panel furniture, and furniture accessories.
According to Dai, through a freight logistics network spanning four continents, tens of thousands of the company's products are exported every month.
"We mainly ship our furniture through Shenzhen's Yantian Port and Huizhou's Huizhou Port. We have about 1,000 containers exported through Yantian Port a month, and about 100 through Huizhou Port," Dai told Shenzhen Daily.
At the opening and closing ceremonies of the Beijing 2022 Winter Olympics, the 4,500-square-meter LED stage floor provided by Unilumin Technology stunned the audiences.
The Shenzhen-based provider of LED displays and solutions has also provided services for various conferences and major global sporting events such as the Qatar World Cup and the FIBA Basketball World Cup.
"About 80% of our products are exported by sea, mainly through Yantian Port," Zhou Zhengliang from Unilumin said.
According to Zhou, the overseas market has been Unilumin's core market since it was established in 2004.
"Our overseas revenue now accounts for 55% of the total," he said.
Another company that has been vying to seize the opportunities brought about by the maritime economy is Dongguan-based ePropulsion, a global leader and market challenger in marine electric propulsion systems and services.
It has set up sales outlets in over 60 countries and regions.
According to Danny Tao, CEO and founder of ePropulsion, with the increasing demand for environmental protection in the shipping industry and the global maritime industry, it is a great opportunity for companies to leverage technologies and new energy advantages to lead industrial development.
In Guangzhou's Nansha District, where the annual agricultural output value has exceeded 10 billion yuan (US$1.37 billion) for three consecutive years since 2020, technologies are continuously empowering the development of the local fishing industry, according to Wang Qingfeng, deputy director of the Nansha District Agriculture and Rural Bureau.
The famous Nansha green crab yielded an annual output value of about 1 billion yuan in 2022. Eels from Nansha are mainly exported to Japan and South Korea, according to Wang.
Flourishing maritime tourism
Guangdong's rich maritime tourism resources and profound maritime culture are its calling card and foundation for the development of maritime tourism.
Unlike Yantian Port, which is stacked with containers, the Shekou Cruise Homeport in western Shenzhen has attracted many sea travelers.
"I think this is a very wonderful tour. It's just three hours full of fun. So, either it's for family or friends or even by yourself, it's a totally recommended experience," Rafael Saavedra from Venezuela said, when talking about a sea tour on the "Da Wan Qu Er Hao" cruise ship.
Saavedra said the best and most interesting part was having the chance to cross underneath the Hong Kong-Zhuhai-Macao Bridge. "This is a very meaningful bridge. It's an architectural marvel, an engineering marvel connecting three big cities that are part of the Greater Bay Area."
While Gold Coast is a famous tourist destination in Australia, there is also a Gold Coast in Huizhou, where one can find golden sand with waves to catch, sun to soak up, and recreational facilities to enjoy.
According to Lu Zhiping, a seasoned tour guide, the beach's fine sand shines like gold under the sun, hence it is given the name Gold Coast.
With a coastline of 691 kilometers and 262 islands, Zhuhai is endeavoring to achieve harmony between the development of maritime and island resources and ecological protection.
A few years ago, Changqin Island was still an uninhabited island with ecological damage caused by ore mining. Now, it has become a tourist destination.
Sun Jian, general manager of Zhuhai Jiuzhou Construction Investment Holding Co. Ltd., said that ecological restoration projects on the island began in 2017. The island opened to the public this May.