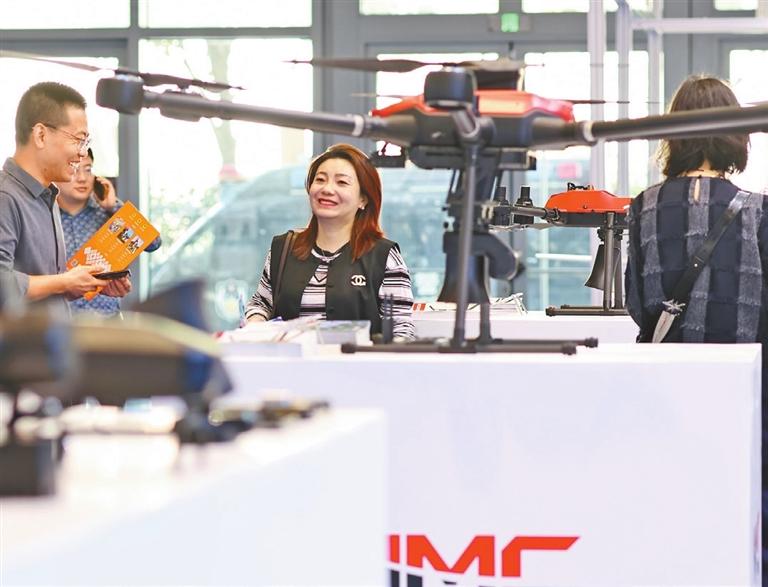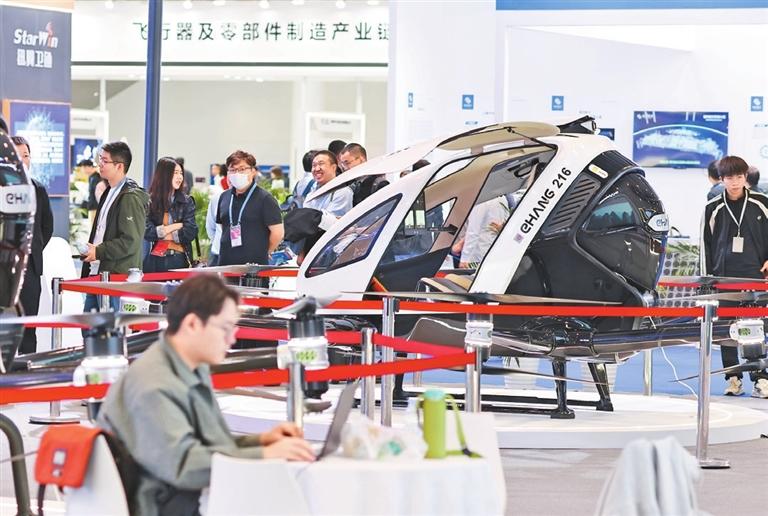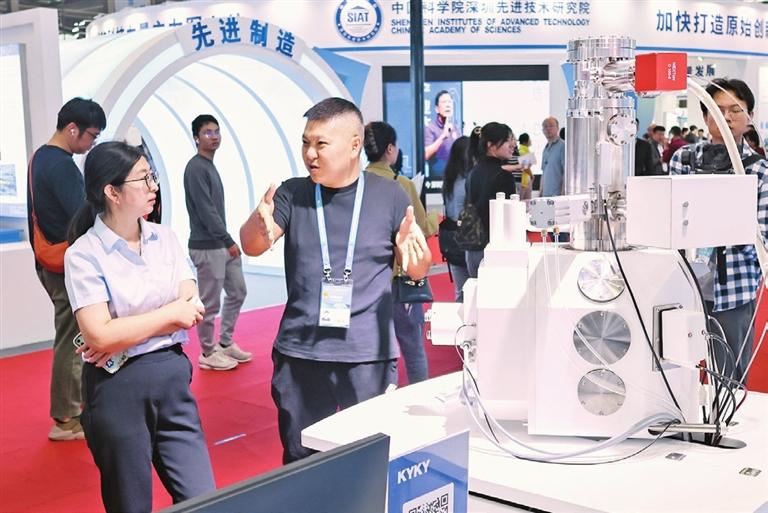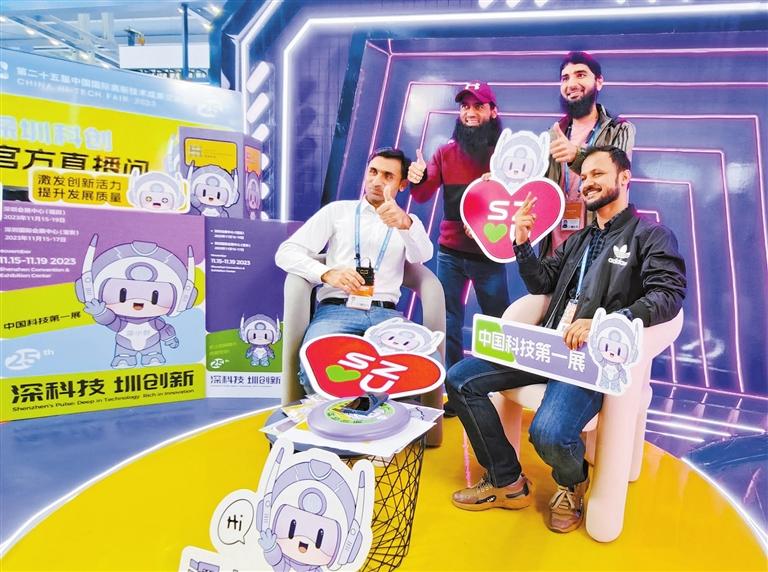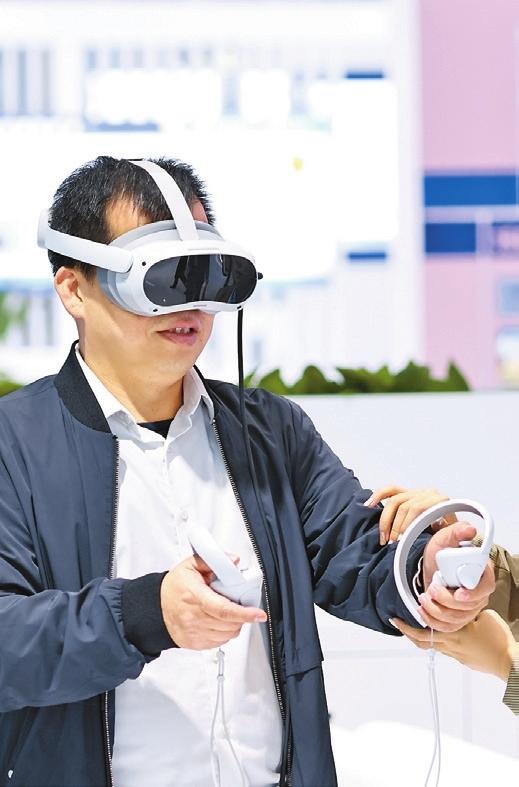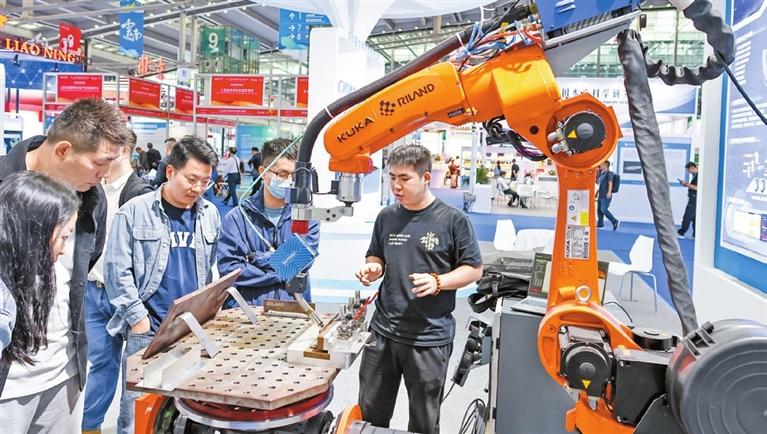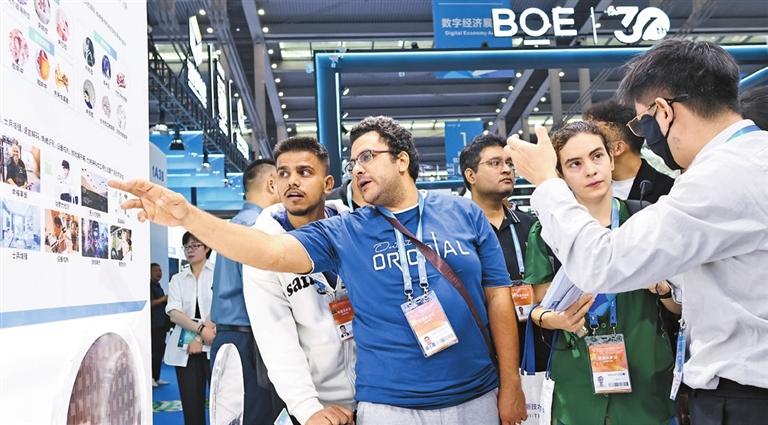 Chen Siqi
vankochensq@163.com
SPECIALIZED and sophisticated small and medium-sized enterprises (SMEs) from Shenzhen captivated fair attendees as they stepped into Hall 1 of the Shenzhen Convention and Exhibition Center in Futian District, one of the venues of the 25th China Hi-Tech Fair (CHTF).
The 5,000-square-meter section, located at the heart of the hall, featured pavilions highlighting the technological prowess of nearly 300 SMEs specializing in diverse fields such as artificial intelligence (AI), chip and semiconductor technology, telecommunications, digital entertainment, robotics, drones, and the Internet of Things (IoT).
The Nanshan pavilion, in particular, showcased a remarkable "robot dog" developed by Shenzhen EAI Technology Co. Ltd., a company specializing in intelligent sensors and solutions. The company's cutting-edge radar technology enables the bionic quadruped robot, called "Xiaomi CyberDog 2," to navigate, avoid obstacles, and plan routes.
Huang Jianguang, the technical director of the company, emphasized the critical role of sensors in intelligent robots, underscoring the company's contribution to addressing sensing issues in China's AI industry with its innovative chips.
Chen Yongqiang, co-founder of Insta360, a company dedicated to 360-degree cameras for capturing full and immersive moments, said, "This is our eighth consecutive year participating in the high-tech fair, where we showcase our innovative achievements and product advantages to a global audience."
The company, an exhibitor at the Qianhai pavilion, displayed the latest collection of their cameras including Go3 and X3, which can capture moments from all angles to give users an immersive photo and video shooting experience.
Shenzhen has recently added 310 new "little giant" enterprises that specialize in niche products utilizing specialized and sophisticated technologies. This achievement puts Shenzhen at the forefront of China's major cities. With a total of 752 "little giant" enterprises, Shenzhen ranks second in China in terms of the number of these leading small and medium-sized enterprises.
"Little giant" firms are companies that operate in niche sectors, focusing on next-generation information technology, high-end equipment manufacturing, new energy, new materials, biomedicine, and other cutting-edge fields.