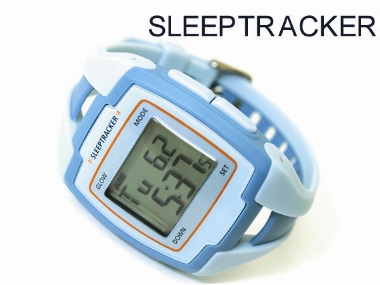 Sleeptracker Elite pro watch
    You can wear it on the wrist like an ordinary digital wristwatch. But it does much more than that.
    It is set to wake you up at an optimal waking time. All you need to do is set a phase alarm for the normal time that you wake up, and then have the Sleeptracker wake you. The body has a certain cycle that knows what is the best time to wake, and the Sleeptracker can wake you in that proper window. Setting the watch involves a lot of buttons.
    The watch, with GLO backlight, is water-resistant, and it has a vibrating alarm as well as ringing alarm. It costs US$179.