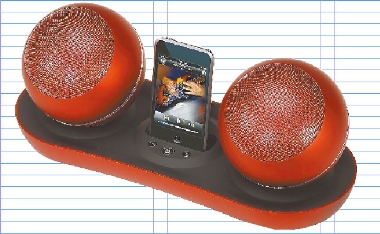 A transformation
    Again, his business acumen helped Wonders get through this tumultuous time.
    In 2001, Apple's first MP3 player iPod became immensely popular soon after it was launched. Immediately grasping the opportunity, Wonders designed a portable speaker for iPod. To Li's great surprise, orders overwhelmed the company as soon as the speaker was shown at a foreign exhibition.
    "It even took the shine off our popular DVD speakers," Li said.
    The following year, he was determined to shift his main business to the production and sales of supporting audio systems for Apple. He created a new brand — DOSS — and DOSS products went on sale in Suning and Gome electrical appliance stores and Walmart's Sam's Club in Shenzhen in the same year.
    In 2003, DOSS entered the American market and realized sales of 10 million yuan that year. At the end of 2005, DOSS successfully made its way to leading sales channels of electronic products in North America and more importantly, Apple's specialty stores.
    By 2007, DOSS had become one of the most important research and development centers and production bases for iPod speakers. Competitors included JBL and Bose, internationally renowned professional audio brands.
    A challenge with
    inspiration
    Li describes himself as one who faces challenges with great passion and his employees are required to have the same qualities.
    Launching 10 new products every month would already be a challenge for many companies, but Li was not satisfied. He set a target for his employees, before 2009, to design a speaker that would qualify for a German iF Award — the Oscar of industrial design.
    The design of audio systems had long been considered a tough task because the range of shapes was limited by the way speakers produce sound.
    But it was not a mission impossible. In 2009, his employees succeeded. They designed a set of two wireless iPhone and iPod speakers, which are ball-shaped and can be used as toys for children.
    To inspire his more than 120-member R&D team, Li organizes market research each week and regularly sends them to the United States, Germany and France to broaden their vision and learn as much as they can.
    The company is now a government-recognized high-tech company and one of the top 100 small-to-medium-sized Shenzhen enterprises.
    It had been a hard entrepreneurial journey and perseverance was a great help, Li said.
    "For an entrepreneur, age is not a problem. As long as he has passion and drive, he can make a way himself."