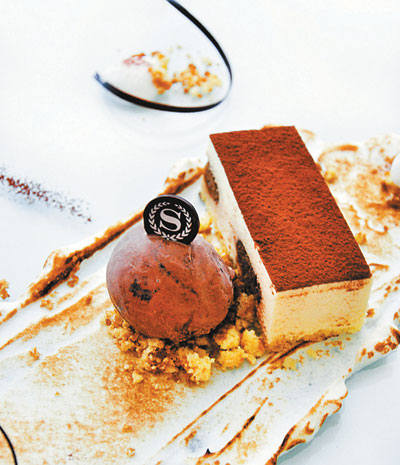 CELEBRATING the hotel's Asia Luxury City Hotel award bestowed by the World Luxury Hotel Awards, Mezzo Italian Restaurant, a fine dining restaurant at Sheraton Shenzhen Futian Hotel, is introducing a new menu with three innovative courses in luxurious Italian style.
    Every course on the star chef's recommended menu is authentic and delicate, the high standards of which ascribe to chef Albert Huang's extensive experience in Italian dining.
    Huang highly recommends the seafood salad as a starter because of its well-chosen ingredients and richness in nutrition.
    As for the main course, the ravioli is made from well-cooked Brazilian oxtail, Italian truffles and handmade wrapper. Tiramisu would be a smart and pleasing ending to your culinary journey — the different layers magnify the joyful experience. The tiramisu is made in the most traditional way and conveys Huang's belief that tradition is the basis of all innovation.(SD News)