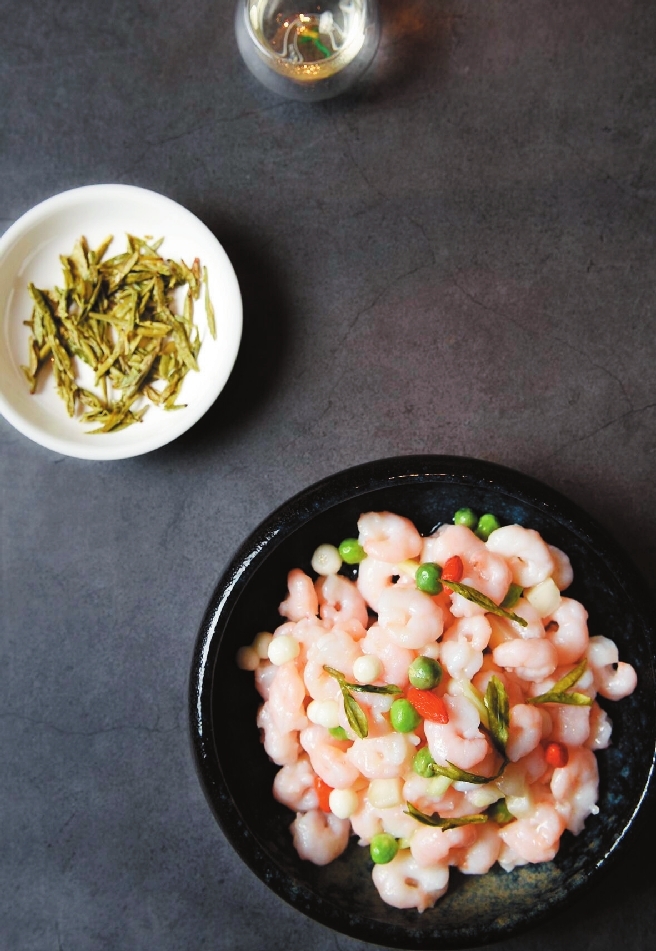 FUTIAN Shangri-La, Shenzhen is presenting "A Tea Journey with Shangri-La," which offers spring bamboo and spring tea tastings. Award-winning executive Chinese chef Dong will diligently prepare spring-themed delicacies featuring bamboo shoots and tea. What's more, the hotel's Lobby Lounge will present the art of Longjing tea from Hangzhou when spring begins.
Bamboo shoots come to the dining table with their unique fragrance and freshness. Braised bamboo shoots with bur clover include tender bamboo shoots and fresh and sweet juicy bur clover, which together bring fiber and freshness to guests.
Stewed winter bamboo shoots with assorted vegetables in Longjing tea chicken soup not only reflects the chef's fine cutting skills, but also provides dense nutrients and good flavor.
Futian Shangri-La, Shenzhen selects Touchun Longjing tea from Hangzhou to present delights with the charm of tea. Mixed with freshly squeezed lemon juice, Longjing green tea and olive oil, the Longjing green tea salmon tartar is delicious and mouth-watering.
A traditional dish made with tea, stir-fried river shrimp with Longjing green tea blends the fragrance of Longjing and the tenderness of river shrimp. Soaked in Huadiao rice wine and Keemun black tea, and then slow cooked, the Angus beef steak is fermented to culinary perfection with both olfactory and visual presentations. Moreover, glutinous rice dumpling stuffed with sesame paste with Longjing green tea has tea as its soup, making the dish more delicate.
Apart from Shang Garden, Lobby Lounge will also provide fine Chinese tea for guests to enjoy.(Tang Li)