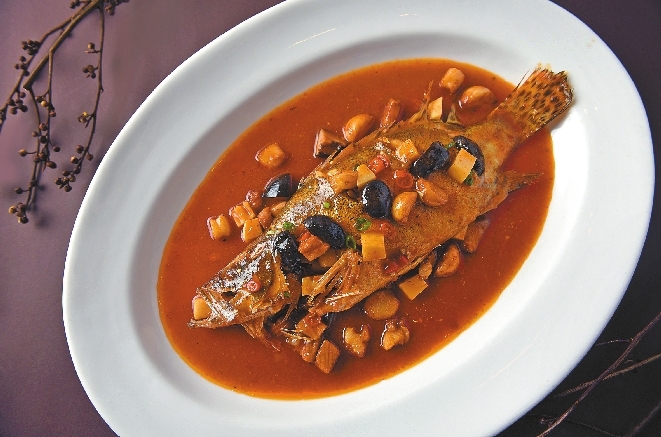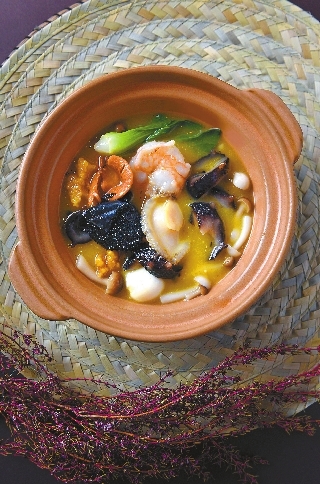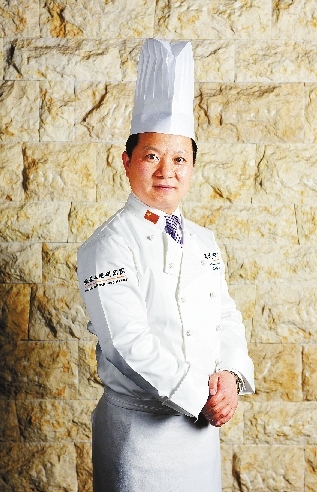 FUTIAN Shangri-La, Shenzhen has invited Anhui cuisine master chef Yin Qinlin to the hotel's Shang Garden restaurant through May 9 to offer local diners the Anhui taste of the season for lunch and dinner.
The Anhui culinary creations will be available in à la carte and set menus. Yin will prepare more than 20 kinds of classic Anhui dishes, including Anhui-marinated fresh Mandarin fish, braised ham and bamboo shoots, Li Hongzhang's healthy seafood treasure bowl, and wok-fried salted pork with dried bamboo shoots.
Anhui-marinated fresh Mandarin fish, a classic dish in the region, has been passed down through generations. For it, the rare Yangtze River squid is packed in wooden barrels. Meanwhile, a thin layer of salt is poured over the fish until they are made crisp and uniquely flavorful. Yin has personally presented this dish for CCTV news to a national audience.
Braised ham and bamboo shoots is a local dish in the Wannan area of Anhui Province. Spring bamboo shoots and ham stewed for more than three years are used to make a delicious soup, which is made strongly aromatic by the young bamboo shoots.
Li Hongzhang's healthy seafood treasure plate is named after Qing Dynasty (1644-1911) celebrity Li Hongzhang. It uses chicken as the main ingredient, along with sea cucumber, fish belly fat and water hair carp. This dish is made by burning a variety of raw ingredients to achieve a range of flavors — mellow and greasy, salty and delicious.
One of the eight major cuisines in China, Anhui cuisine has more than 800 years of history. Its preparation employs minimal cooking and the heavy use of oil and firepower to achieve a rich color, soup and taste, and is famous for its suffusing aroma.(Maggie Tang)