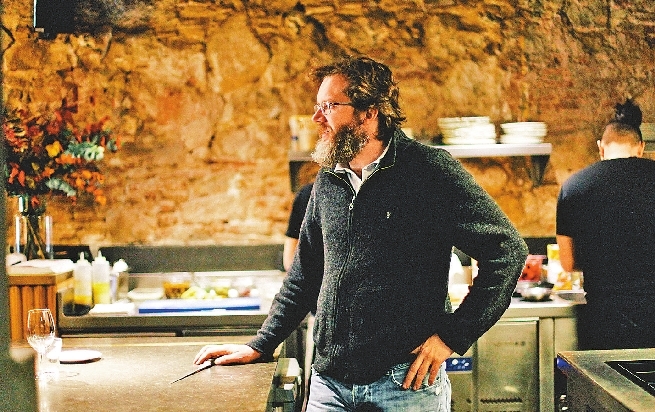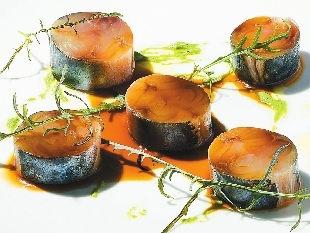 FROM the country that mythologized molecular gastronomy, another novel food movement is underway led by the groundbreaking Catalonian chef Rafael Pena.
A protégé of top Michelin-starred restaurants in Spain, when it was time to set out on his own, Pena was moved to create a new style of dining where simplicity is elevated with a touch of haute cuisine and presented in a welcoming, casual setting.
Pena brings this fresh conception of casual fine dining, or "bistronomia," to Hong Kong from June 6 to 9 at The Lounge at Four Seasons Hotel Hong Kong. Guests will have a chance to experience his purity of technique over an eight-course tasting menu, paired with exceptional wines.
A self-taught cook early in his career, Pena honed his technique under the tutelage of such contemporary masters as former World's Best Restaurant #1 elBulli and three-Michelin-starred Martin Berasategui.
He was at the vanguard of a new movement later dubbed bistronomia for its hybrid approach to dining – casual like a bistro with flashes of that exquisite technique honed in the high temples of gastronomy.
At Pena's restaurant Gresca and adjacent Gresca Bar in Barcelona, the menu might change daily, driven by what is fresh and of good value.
Wine is an integral part of the experience, as Pena takes as much care with the research and selection of the wines as he does with the ingredients for his dishes.
For four days, Pena will bring his unique epicurean vision to The Lounge at Four Seasons.
The eight-course tasting menu is served exclusively at dinner and will be complemented by the wines of sustainable winemaker Terroir al Límit of Priorat.
The wine selections from Terrior al Límit show purity in their expression of the terroir of this corner of Spain as with the fine priorat torroja, a blend of 50 percent grenache and 50 percent carginan and the complex priorat arbossar, 100 percent carignan from 90 year old vines.(Tang Li)